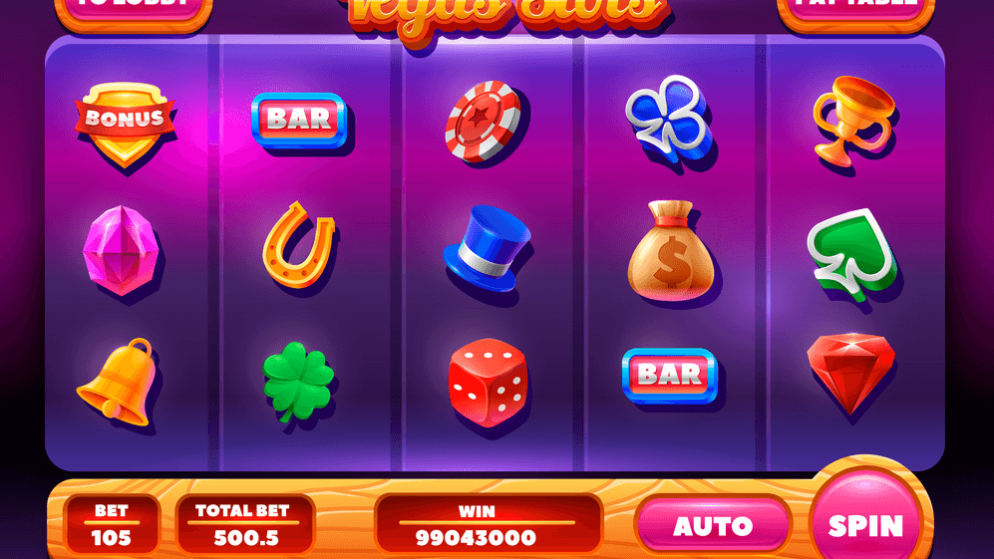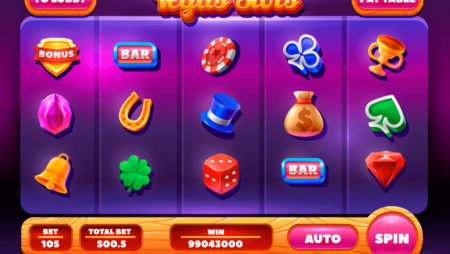 Slot machines work with Random Number Generators (RNGs) that run through thousands of numerical combinations within the span of a second. The outcome of every round is completely random and there is no way in which you can predict a win in a game of slots. However, there are strategies you can use in order to minimize the possibility of losses. 
Choosing the Right Game for Yourself
Volatility
Volatility is something that you should always check before deciding which slot to play. Slots range from low to high, and depending on the volatility, the payouts vary. Low volatility slots pay out more frequently and smaller amounts, whilst high volatility slots pay out less times, but your winnings are higher. Nevertheless, there are slots for all types of players, you just have to pick the ones that suit you best.
Payout Rate (RTP)
By definition, payout rate, or RTP as it is also called, is the percentage rate at which a slot game yields returns to its players. Usually, slots payout between 94% and 97% with the ideal games having a payout rate of around 96%. Basically, the higher the percentage rate is, the higher the chances you have of winning. The payout rate also reflects the house edge which is one of the 50 gambling terms every gambler should know. You can find out the house edge if you subtract the payout rate from 100. 
Choosing the Right Time
You will enjoy a higher possibility of winning prizes if you keep a track of the prize pool. For any progressive slot, it is reset whenever someone wins. The trick here, in this regard, is to be patient and allow the jackpot to grow before you play. This is because when more and more players keep placing bets, the betting amounts continue being accumulated into the jackpot. Another valuable tip is to participate in special tournaments, sometimes exclusive slots, where you can win exciting prizes or real money. Many online casinos have weekly tournaments where you play for free and can win real cash prizes. 
Choosing the Right Casino
It is an absolute must for you to choose the right casino to play at. Especially if you're in a country where gambling is not legal or is limited to land-based casinos. There are casino comparison sites online that give you all the information needed. For example, if you are looking for online gambling in Thailand, there are many online casinos that are blocked. Using a serious comparison site, you will find information on how to register, deposit, and play. Additionally, there are thorough reviews, and the site checks for all the best welcome bonuses including free spins. 
License
A license acts as undeniable proof of legitimacy. For instance, every casino operating in a country like the United Kingdom has a license issued by the UK Gambling Commission. If you play at a casino that is unlicensed, there is a very high chance of you being scammed. When a casino holds a reputable license, it has been independently audited for fairness, giving you peace of mind. Besides the UK, other popular licensing authorities are Malta, Gibraltar, and Curacao. 
Bonus
Every casino tries to keep players engaged by offering lucrative bonuses. These bonuses work as incentives to attract new players as well as retain existing ones. There are various types of bonuses like welcome bonuses, free spins, reload bonuses, and more. Every bonus has a unique advantage associated with itself. If you use these bonuses wisely, you boost your bankroll which can maximise your potential winnings. 
Bottom Line
Many say that slots are difficult to win because players do not have any control over the outcome. In reality, that is what makes slots thrilling. An essential thing to remember is to play with a fixed budget. The budget should be an amount that you can afford to lose because you must be prepared for the worst. A strategic approach is key to your success. We hope you find our advice helpful and we wish you all the best.