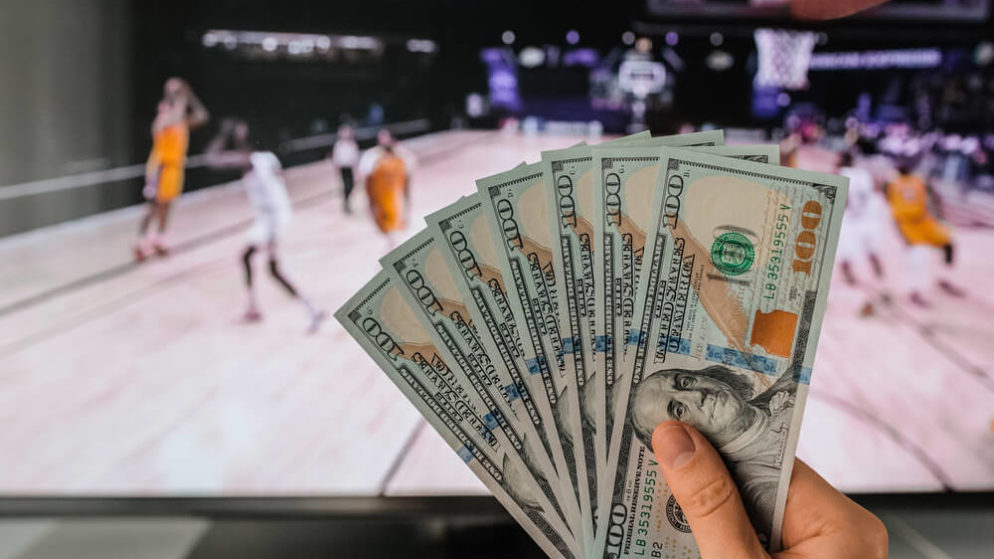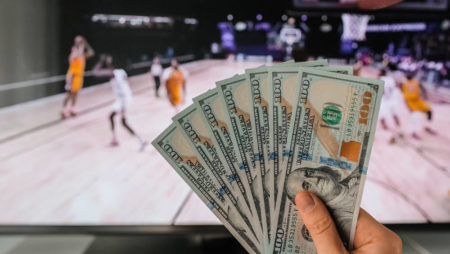 The gambling industry has experienced tremendous growth in recent years due to the increased accessibility of online casinos and sports betting platforms. However, the industry is fiercely competitive, and operators must offer more than just a basic platform. 
To remain competitive, operators must provide engaging and immersive gambling experiences supported by cutting-edge technology and high-quality customer service. 
Diversifying your revenue streams and offering more than the traditional forms of gambling is essential to remain relevant and capture a broader market share. This guide will explore how gambling businesses can diversify their offerings and provide customers with a more comprehensive and personalized experience. 
Deciding To Diversify Your Revenue Streams
Businesses should take key steps to ensure success when launching additional revenue streams.
First, evaluating your current assets and funnels is important to identify potential profit leaks. This could include exploring new channels for delivering digital services or products or identifying opportunities to upsell or re-engage customers who have dropped out of the sales funnel. 
By plugging these leaks, businesses can begin to unlock new sources of revenue and drive growth.
Another important tactic for launching additional revenue streams is to explore emerging market trends. This can help businesses identify new demands and movements that align with their mission and model, creating new growth opportunities. 
Launching additional revenue streams requires a strategic, proactive approach and high-end live casino software from BetConstruct. Still, by evaluating your assets, exploring new trends, and identifying growth opportunities, businesses can achieve meaningful results and reach new heights of success.
Ways To Diversify Revenue Streams as a Gambling Business
As we all know, the gambling industry has undergone significant changes in recent years, with increased competition and regulatory challenges. To remain competitive and optimize profitability, gambling companies explore diversifying their revenue streams beyond traditional offerings such as casino games and sports betting. 
Let's look at some of the strategies gaining traction in the industry.
Sell Online Gift Cards 
Selling digital gift cards online is a great way to increase the revenue stream. These gift cards have proven incredibly effective marketing incentives, enticing customers to engage with the brand and build communities. Furthermore, with the growing trend of self-gifting and gift-giving, the demand for gift cards remains constant throughout the year and peaks during the holiday season. 
By simply integrating a gift card API, businesses can easily facilitate the purchase of gift cards by individuals and other brands, generating revenue. This way, they can broaden their market reach and appeal to existing and new customers. 
It is a smart way to boost revenue while providing a convenient, flexible, and enjoyable customer experience.
Offer Convenient Payment Services
For online gambling businesses, offering convenient payment services enhances customer satisfaction, ensures smooth transactions, and avoids potential issues. However, in many countries, gambling regulations are strict, and customers often face difficulties paying through traditional methods. 
By implementing flexible and user-friendly payment options, such as e-wallets, mobile payments, and cryptocurrencies, online gambling operators can provide their users with a hassle-free experience and increase their chances of returning. In addition, by partnering with reputable payment providers and adhering to strict security standards, businesses can build trust and loyalty among their customers while mitigating fraud and other risks. 
Overall, investing in innovative and convenient payment solutions is a key strategy for online gambling businesses wanting to stay ahead and deliver exceptional user experiences.
Create Reward Programs and Offer Incentives
Gambling platforms can enhance customer satisfaction and increase the likelihood of repeat business by offering rewards, such as bonuses, free spins, or cash back. In addition, by creating a comprehensive rewards program that includes points and loyalty tiers, operators can give customers a sense of progress and status, further encouraging engagement. 
Offering digital rewards, such as virtual currencies or in-game items, can provide a unique value proposition that sets gambling platforms apart from their competitors. The metaverse presents a vast potential for rewards programs as virtual currencies and transactions become more prevalent. By offering gift cards, airtime rewards, or even NFTs, gambling platforms can attract a new audience and create new monetization opportunities. 
Ultimately, implementing a reward program that is tailored to the customer's interests and behavior can create a win-win situation, where the operator benefits from increased loyalty and engagement, and customers receive additional value and satisfaction from their gambling experience.
Look Into Crypto Exchanges or Reward Programs
Diversifying your revenue streams is vital in the gambling business to ensure ongoing profitability and sustainability. The rising adoption of cryptocurrencies globally has created an opportunity for businesses in the industry to expand their revenue streams by offering cryptocurrency transactions or using cryptocurrencies as incentives. 
National governments now recognize cryptocurrency and regulatory frameworks are being established to legalize digital currency transactions. This has increased interest among individuals looking to acquire and transact with cryptocurrencies. 
Cryptocurrencies offer a fast and secure payment method that allows gambling industry businesses to reach a broader audience. By accepting cryptocurrencies for transactions, businesses can tap into a growing market while streamlining their operations. 
Create Informational Products for Users
Creating high-quality content that provides valuable resources to enhance customers' gambling experiences is key to attracting and retaining a loyal customer base. In addition, diversifying revenue streams through informational products can contribute to the long-term success of gambling businesses that aim to stay competitive. 
Due to this, businesses must identify their customer's needs and preferences and use this knowledge to offer tailored informational products that meet their customers' needs. As a result, businesses can establish themselves as industry experts and create a strong brand reputation that can differentiate them from their competitors. 
Offering educational and engaging gambling-related resources can also help businesses build trust with their customers, ultimately leading to amplified customer loyalty and revenue growth.
Sell Physical or Virtual Assets
Digital assets such as cryptocurrencies, NFTs, and virtual wearables have become increasingly popular in recent years, and businesses can leverage these assets to generate additional sources of revenue. In addition, by launching these digital assets, businesses can tap into a new market of buyers interested in these cutting-edge technologies. 
In addition to digital assets, businesses can benefit from offering physical products. eBooks, for example, can be turned into physical books and sold to customers who prefer the traditional reading experience, as stated before. In addition, branded items such as t-shirts, hats, and other merchandise can also be created to increase brand awareness or generate revenue. 
Ready to Increase Your Revenue?
If you want to increase your revenue, venturing into the online gambling business may be a lucrative opportunity to explore. With the rise of hi-tech solutions and the increasing accessibility of the internet, more and more people are turning towards online gambling as a form of digital entertainment, presenting a growing market with high potential for profits.
Venturing into the online gambling industry presents an opportunity for businesses to increase revenue significantly. With a global audience, low overhead costs, a wide variety of games, and a growing market, the industry has the potential to be a significant contributor to any business's income.