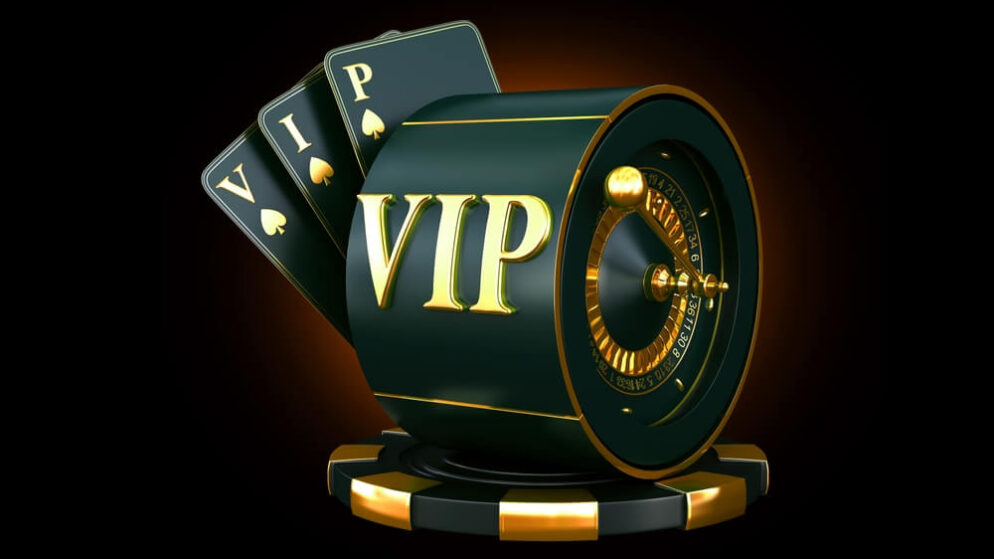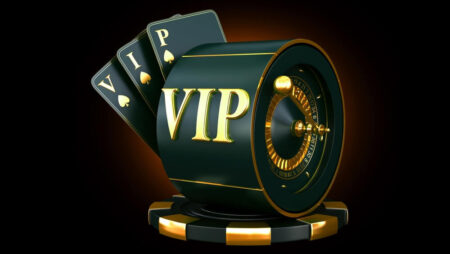 Online casino games provider ESA Gaming has released Roulette VIP, the latest addition to its burgeoning family of HTML5-based games. This enhanced rendition of the classic European Roulette game promises to captivate players with state-of-the-art features and an optimized user experience.
The unveiled release will join ESA Gaming's diverse EasySwipe catalog of table games, which includes the original online Blackjack and Roulette games, along with the recently revamped Blackjack VIP and Baccarat. 
Sportsbook operators especially leverage these mobile-first games to cross-sell screen real estate and improve revenue, including in New York, where mobile sports betting handle hit $16.5 billion, according to the NY Times.
Enhanced Gameplay for the Modern Roulette Player
Roulette VIP builds upon the success of the original Roulette game through a series of strategic enhancements. Players can now enjoy smoother animations and revamped graphics for a more immersive gameplay feel. 
The wheel spins at a realistic speed, and players can zoom in close to see where the ball may land. Higher betting limits of up to x35 also allow for bigger wins on this spruced-up game compared to variants from rivals like Evolution Gaming.
The iconic roulette wheel and ball remain at the core of the game, combining traditional gameplay with next-generation HTML5 technology. Players can watch with anticipation as the ball spins around the wheel's outer rim, bouncing off the separators with each revolution before settling into a numbered pocket. 
With an industry-leading return-to-player (RTP) ratio of 97.30%, Roulette VIP offers ample opportunities to win big on each spin. Despite the cutting-edge technology under the hood, the game still uses classic European roulette payout rules, with winning straight-up wagers paying 35 to 1.
HTML5 Mobile-First Design
A key focus of the Roulette VIP development was optimizing the user experience for the small screen. Its mobile-first design guarantees seamless performance and quick loading times across all devices on both Android and iOS. 
With HTML5 at the core, this mobile-driven approach enables players to enjoy a premium casino game anywhere, anytime on their smartphone or tablet without compromising on graphics or gameplay.
The streamlined interface has been tailored for tablets and mobile devices to provide easy navigation with large interactive buttons. Additional features like auto-spin, which allows placing repeated bets with a single click, and pre-set betting shortcuts make placing wagers on the small screen simple and intuitive. 
A statistics tab also allows players to view their betting history and trends. These optimizations ensure the game translates effortlessly to any mobile platform. 
Players can now indulge their passion for roulette even on the go. ESA Gaming conducted extensive and concerted user testing during the development process to refine the design.
Feedback was gathered from players through surveys and focus groups to identify pain points and optimize the experience. Elements like button sizing, animation speeds, and loading performance were tweaked based on real-world usage patterns to arrive at a polished product. 
Expanding the EasySwipe Portfolio
Roulette VIP joins ESA Gaming's diverse portfolio of top-performing casino games under the EasySwipe umbrella. Titles like Blackjack VIP and Baccarat have already proven popular among operators and players alike. 
The new release further strengthens the company's position as an innovator in the online gaming space. The Malta-based developer continues to deliver alternatives to traditional slot games through fast-loading, high-quality table game titles. 
This helps casino players avoid slots' high house edge in favor of table games, which tend to have higher RTP and better odds.
EasySwipe's seamless integration into sports betting platforms creates a streamlined and immersive experience that drives additional cross-selling opportunities. With a growing selection of engaging content across multiple genres, operators benefit from expanded monetization potential across all verticals.
ESA Gaming works closely with partners to ensure new content delivers maximum value. Titles like Roulette VIP are tailored to the specific needs of each operator and may feature bespoke branding, localized languages, and wider betting limits. 
Comprehensive analytics also allow fine-tuning game performance based on real player behavior. This collaborative approach helps games like Roulette VIP exceed expectations upon launch.
High Volatility, Multilingual Game
Roulette VIP is designed to be a high-variance table game. It produces larger wins far in between, unlike low-volatility slots that pay out too frequently.
The gameplay and core features will support up to 14 languages, including English, Spanish, and French. Some international online casinos will also deploy the game with support for Portuguese, Czech, Danish, Romanian, German, Italian, Greek, Russian, Turkish, Dutch, and Italian.
In line with the multilingual platform, the revamped roulette game will incorporate support for up to 37 currencies, with the US Dollar, Euro, and Great Britain Sterling Pound at the forefront. Other popular games in the EasySwipe family include Joker Poker.
ESA Gaming Executive Commentary: We're Dedicated to Exceptional Content
In a statement accompanying the launch, ESA Gaming's Director of Marketing, Thomas Smallwood, said the iGaming provider is committed to consistently expanding its EasySwipe portfolio with exceptional new content. 
He noted that Roulette VIP will help bridge the gap between cross-selling mobile games and mainstream casino offerings. Smallwood added that the game's mobile-first design ensures the premium gameplay experience travels with bettors anywhere.
"Looking ahead, players and partners can expect an exciting array of forthcoming releases as we continue elevating the gaming experience," he commented.
Indeed, ESA Gaming has multiple online casino games, particularly slots, in the pipeline, with Big Fish Bonanza, 12 Deadly Spins, and Candy Drops slated to launch in time for the upcoming holiday season.
They also plan to grow their global footprint through new strategic partnerships, especially in high-growth emerging markets across Asia and Latin America. 
Summing Up
With the Roulette VIP launch, ESA Gaming demonstrates its leadership in innovating classic table games for modern bettors. Its mobile-optimized design and enhanced features guarantee an unparalleled experience for players on the go. 
Operators additionally benefit from high-converting content that drives monetization across verticals. Extensive testing and collaboration further ensure a smooth launch.