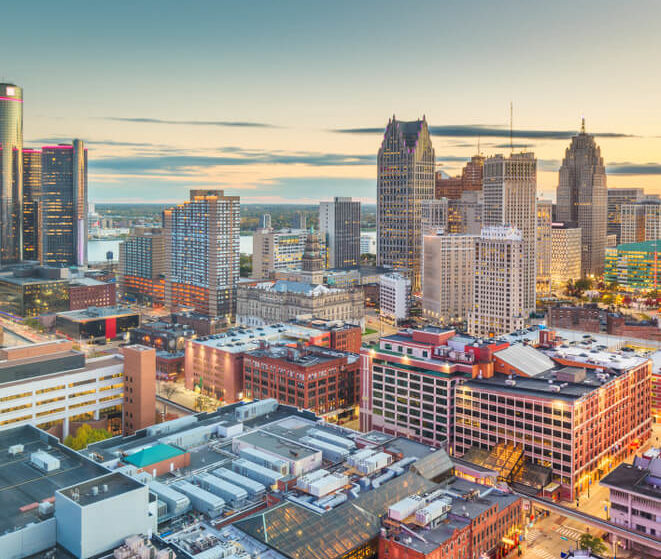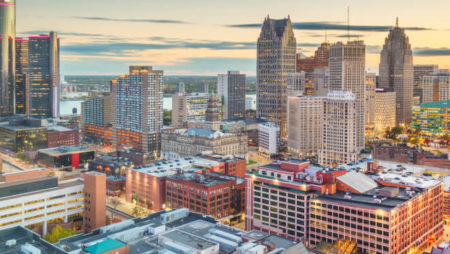 With more than 11,000 employees spread across 20+ sites, Evolution is a market-leading B2B developer and provider of services and games for the online casino market. They provide operators with a complete package of services that enables their players to seamlessly switch between desktop, tablet, and mobile to play live casinos or slots, which live dealers in real-time host.
And it seems like the selection of live dealer games has recently become a little bit more plentiful for Michigan online casinos thanks to Evolution.
Evolution's Three New Live Dealer Games
In June of 2022, Evolution unveiled three brand-new live dealer games. Three Card Poker, Lightning Roulette, and Ultimate Texas Hold'em are now accessible at BetMGM MI.
These three games join other live dealer games offered in the state, including Roulette, Blackjack, Baccarat, and Infinite Blackjack.
All but three of Michigan's fifteen online casinos make use of Evolution's products.
In the wake of the launch of their online casino in April 2022, Eagle Casino & Sports disclosed their upcoming collaboration with Evolution.
Evolution began operating out of its Southfield studio after receiving clearance from the Michigan Gaming Control Board in July 2021.
Evolution's Three Card Poker
Each participant is dealt three cards at the start of the game. Based on the strength of your hand, you then decide whether to play or fold. There are two side bets available that have the potential to pay out a lot of money. Players each place an ante bet before being dealt a hand.
The cards are then dealt to the players and the dealer. The dealer's cards will be dealt face down, while your cards will be face up. You must determine whether to play after seeing your hand. If you do, you must lay a new bet that is the same as the ante. Your ante bet is lost if you fold.
Evolution's Lightning Roulette
There are many excellent online roulette sites available in Michigan and Lightning Roulette is the newest addition to this lineup. Similar to traditional roulette, lightning roulette involves one to five lucky numbers being hit by lightning during each spin.
Players can bet on the whole spectrum of roulette bets. Lucky payouts and randomly generated lucky numbers offer additional opportunities to win.
The quantity of lucky numbers, the lucky numbers themselves, and the quantities of lucky rewards are produced at random once all bets have been accepted. If the ball lands on one of the lucky numbers and the player placed a straight bet on that number, each lucky number provides one of the lucky rewards ranging from 50 to 500x.
Evolution's Ultimate Texas Hold'em
You are face-to-face with the house rather than competing against other players. You have the option to decide when to bet on each hand.
A single deck of cards is used throughout the game. You begin by putting an equal amount ante and blind. Your two-hole cards will be dealt to you and the dealer, with your cards facing up and the dealer's cards facing down, respectively.
You may now opt to bet or check. At this point, there are two betting options: 4x and 3x the ante/blind. The betting phase is now over, and the hand will play out to a conclusion if you choose to bet either 3x or 4x.