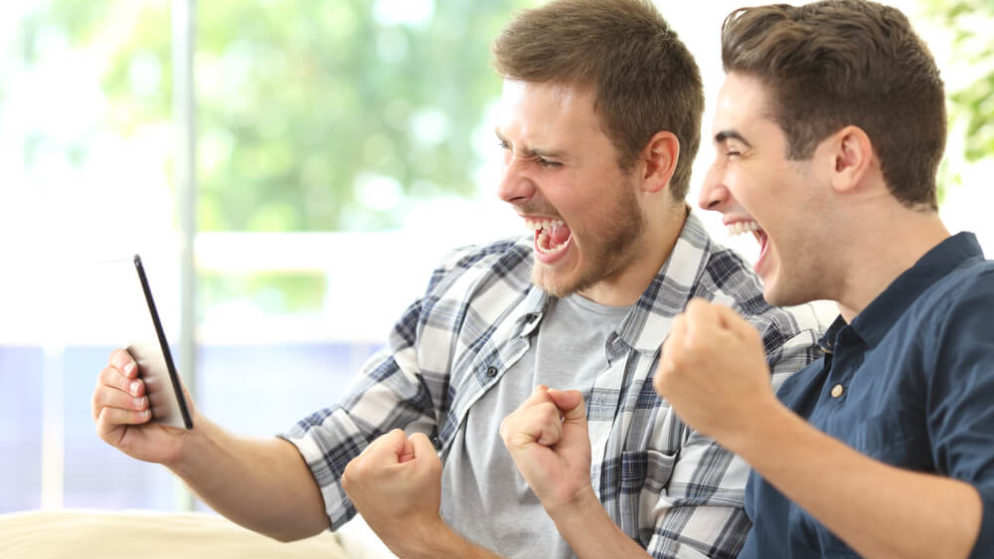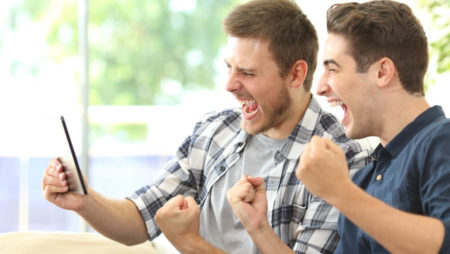 Fanatics may have started off as an apparel company. However, the fashion and lifestyle retail brand is quickly making its mark in the country's sports gambling market. Just recently, the brand hit yet another milestone when it received approval to launch operations in Massachusetts.
Fanatics was awarded a temporary sports gambling operator license by the Massachusetts Gaming Commission this January. The commissioners all voted to approve Fanatics for its temporary level 3 betting operator license. This Category 3 license will be tied to Plainridge Park Casino, which already boasts a category 1 license from the MGC.
Fanatics will be the second online sports betting operator in the state to be tied to Plainridge Park. The first was Barstool Sportsbook and its operator Penn Sports Interactive. Although Barstool was tethered to Plainridge first, it is yet to debut operations only having been granted licensure in the first week of January.
Barstool was the 4th online sportsbook license commissioned by the MGC in the first week of January 2023. Now that it has been licensed, Barstool Sportsbook Massachusetts is expected to launch operations in the first months of this year.
Before Fanatics can be allowed to start accepting bets from eager punters in the state, the new operator must meet a few conditions first. For instance, Fanatics will have to cooperate with the Massachusetts Investigation and Enforcement Bureau as it carries out its background and suitability investigation.  Like its competitors in the state, Fanatics must also prove to the commission that it has systems in place to prevent underage gambling. 
Apart from that, the commission also expects Fanatics and all other applicants to meet several other casino diversity objections before being granted access to the market. The Massachusetts Gaming Commissioners have made it clear that they intend to concentrate on diversity, especially where female representation in the gambling sector is concerned.
Massachusetts was third in line to legalize its sports betting market in 2022. Gov. Charlie Baker signed the bill to legalize online and retail sports betting in the state in August 2022. It should be noted that although betting on pro and collegiate sports in the state is allowed, gambling on college sports teams within the state will not be allowed except during national tournaments such as March Madness.
Before sports gambling was legalized in the state, Massachusetts was losing millions of dollars to neighboring states that had earlier legalized their markets. Residents of Massachusetts have been crossing over to adjacent Connecticut, New Hampshire, New York, as well as Rhode Island which all allow sports betting in some form.
The sports betting market in Massachusetts may be the youngest but it is expected to be competitive and lucrative given the reasonable tax rate set on mobile bets. Based on records from the American Gaming Association, Massachusetts was the 36th state in the country to legalize sports gambling.
Now that the market is legal, lawmakers in the state anticipate that sports betting will generate approximately $60 million in tax revenue each year. The state has placed a 20% tax on mobile wagers and a 15% tax on in-person sports bets. All licensed operators in the state will be allowed to accept wagers in physical casinos, in race tracks, as well as through mobile sports betting apps.
That means existing casinos such as Plainrideg and Everett's Encore Boston Harbor have all applied for licenses to host in-person sports bets. Raynham Park and Suffolk Downs which have both been hosting horse and dog races will also be opening on-site books. 
In total, the Massachusetts gambling market expects to have 3 casinos, 2 race tracks, and up to 6 mobile sports betting apps when the market is operating fully. Retail sports betting in the state is scheduled to go live on January 31st. all 3 casinos namely Plainridge, Encore, and MGM Springfield will launch retail betting at 10 am on January 31st.
Encore Boston has teamed up with WynnBet to operate its retail book while MGM Springfield has already signed a partnership deal with BetMGM Massachusets. Each retail book will undergo a soft launch period first with staff members and exclusive guests being allowed to place bets first. If the soft launch goes well without any hitches, the public will then be allowed to place wagers on January 31st.
Unfortunately, there is still no clear timeline as to when mobile betting will be introduced. The Gaming Commission has its sights set on launching online sports betting before the beginning of March Madness on March 14th. 
Fanatics' growth has been nothing short of impressive
Fanatics first entered the lucrative sports betting market when it launched operations in Maryland. Since then, its operation has grown from strength to strength. Fanatics' app dubbed BetFanatics will start operating in Maryland before the end of January. 
The apparel-turned-gambling brand already has several strong partnerships to help it cement its standing in the industry. For instance, before the end of 2021, Fanatics signed a deal with the Washington Commanders to become its official sports betting operator. 
Fanatics also enjoy market access to Ohio, which also recently legalized its market. According to the CEO of Fanatics Micheal Rubin, BetFanatics is expected to start operating in 15 to 20 states before the beginning of the NFL season. Fanatics has already raised $700 million which will allow the brand to keep making mergers and acquisitions that will accelerate the brand's growth in the highly competitive American gambling market.
BetFanatics is powered by source code and software from the established company Amelco. Amelco is one of the most established software providers. The company also powers several other well-known sportsbooks including WynnBet and Fox Bet.
Final Thoughts
The administration first proposed the legalization of the market in 2019. As such, the state has been gearing up for a lucrative market for a while now. Now that it is legal, the Massachusetts betting market is expected to outrival more established markets like New Jersey and Pennsylvania.