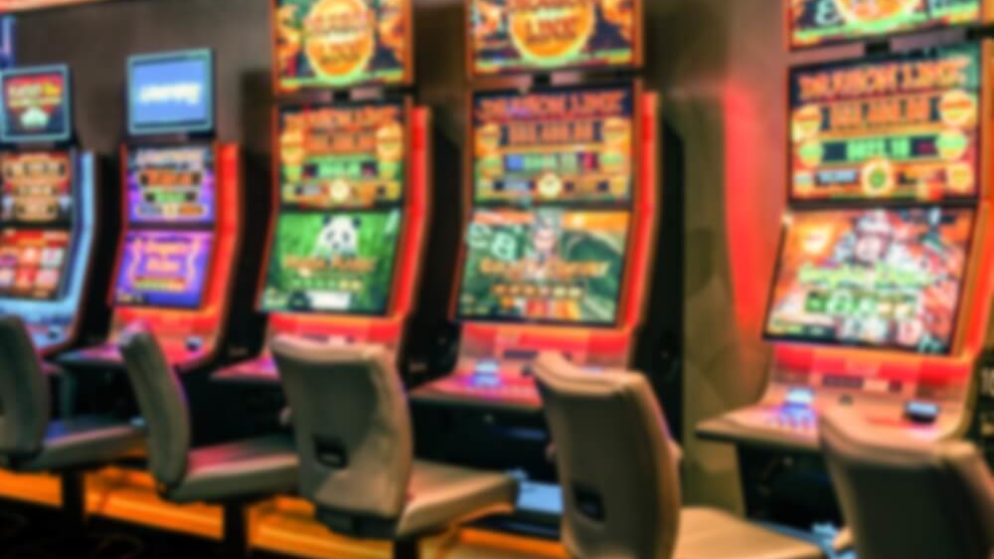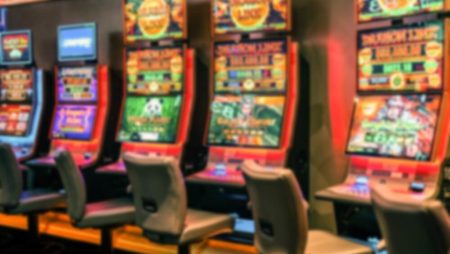 Slot machines are indeed one of the most popular attractions of an online casino. For a gambling professional or a newbie, slots are an excellent opportunity for trying out their luck. It promises fast-paced thrills with no particular skill involved. 
The roaring success of online slots in New Zealand, according to Casino Deps, determines how much punters enjoy playing pokies for real money. Every spin is random, and slot machines do not consider how long a punter has been trying to win or the amount fed in. 
Parts Of A Slot Machine
Traditional slot machines consist of 6 parts, and when a punter inserts money, all of these parts work together to activate the mechanism.
Coin Slot: 
Modern slot machines usually have an in-built card machine.
Lever: 
Traditional machines have levers that need to be pulled for triggering the reels to spin. Now, it is motorized.
Reels: 
Slot machines contain 3 reels, and each of them is notched for it to spin around a metal shaft.
Brakes: 
The braking mechanism helps the reels to stop one at a time.
Payout trigger: 
Series of metal pins that can understand the depth of the notches on the reels for it to work out the required payout value.
Winning Line: 
It is the combination of symbols one needs to win a jackpot.
What Happens When The Lever Is Pulled?
When a punter inserts his money in the pokie machine, the lever is unlocked so the punter can start playing. Once the lever is pulled, a motor automatically causes the reels to spin. 
On the traditional old-fashioned machines, the lever itself spins the reels. The braking system stops each of the reels one at a time. At this stage, the metal payout trigger pins help detect the notches' depth on each reel. The machine can identify the reels the punters have spun, which triggers the correct payout. 
Spending Statistics At Pokies In NZ
Despite the restrictions and shutdowns due to the Covid-19 outbreak, the NZ market quickly recovered. According to the press release in 2020-2021, the Gaming Machines Profit or GMP recorded a massive $252 million across 14,782 pokie machines excluding casinos. This figure has been the highest amount since records started being made in 2007. 
Between December 2019 and 2020, there was a 13.6% drop in the GMP. In 2020, gaming machines and venues like bars, pubs, and clubs were reduced. Despite a $9 million growth from September to December 2020 with a 3.7% growth, the market dropped 13.6% from 2019, which decreased the GMP of 2020 by $128 million. 
Computerized Slot Machines
Currently, most new slot machines use a computerized system and avoid the motorized mechanism of traditional pokies machines. The latest slots rely on a random number generator or RNG, meaning each spin offers an equal chance of hitting the jackpot. The generator constantly cycles through a wide range of numbers as soon as the machine is at play. 
When the lever is pulled, it suddenly stops and returns to the last 3 numbers it cycled through. These numbers determine the position of the reels, with each number divided by a set amount for reaching a value that corresponds to the notches on the reel. This technology basically explains that the chance of hitting the jackpot is relatively small.
Tips For New Pokie Players
If you are a newbie in the pokie industry and looking for tips on how to play, specific points must be considered to have a memorable gaming experience:
Trying out multiple online casinos and slots to land upon the best one.

Looking for bonuses and free spins.

Responsible gambling must always be considered. 
Why Are Pokies Addictive?
Pokies tend to work on the principles of operant conditioning. The Gaming Machine Association is pushing against an increased problem in gambling habits. Problem gambling rates remained constant at 0.2% for adults for 15 years. Pokies are designed to provide an adrenaline rush among punters. 
Pokies is hugely popular among Kiwis, but with so many other titles and online casino options, it can be hard to decide where and what to play. Finding an ideal online platform for pokies is essential. Some recommended features include :
A large variety of pokies offering special bonuses, and promotions for real money play.

Pokies with excellent mobile playability. 

Fast, easy, and secure withdrawal and deposit methods for NZD.
Conclusion
It is vital to access top casinos offering security and safety. Such casinos are protected with SSL encryption to secure the punters' data. Choosing casinos that undergo independent auditing is essential. Professional bodies like eCOGRA test pokies to ensure they work properly, producing random results via RNG. 
Popular software providers like NetEnt, Microgaming, Playtech, etc., develop high-end games for gamblers to enjoy. A huge number of gamers prefer progressive online pokies, that offer a grand payout that increases as players continue to play the game.