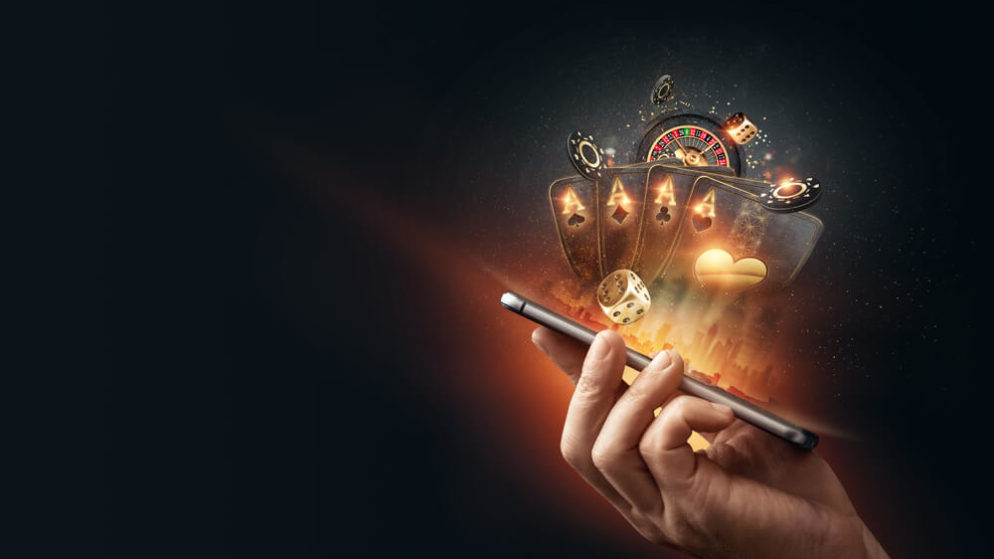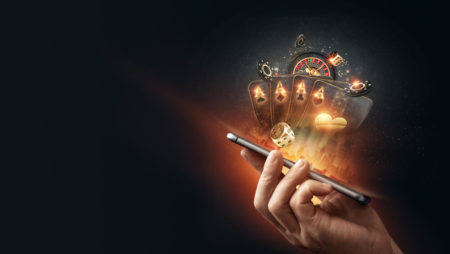 As poet Gil Scott-Heron set it to music, the revolution will not be televised. It turns out the revolution will be mobile. Smartphones have transformed our daily lives, from the way we consume to the way we interact. Mobile phones are no longer just phones. They've become our digital assistants, but also our go-to platform to entertain ourselves. With 5 billion people owning a mobile phone worldwide, online casinos have seized the opportunity to reach an ever-wider audience. Here's how smartphones have remodeled the gambling world.
The mobile phone: a game-changing discovery
Let's rewind and go back to the 1970s. In 1972, Martin Cooper was just another engineer working at Motorola. One year later, he would change the world forever. Cooper is the pioneer of the handheld cell phone, as well as the first person in history to make a call from a mobile phone. It would take another decade for his technology to be introduced to a mainstream audience. Online games appeared shortly after, with Game Club being the first casino to hit the web in 1994. Yet, online gambling platforms remained computer-based for most of the 90s and the early 2000s.
The slow rise of the online casinos
The first mobile casino game was developed in 2005, at a time when Nokia phones were nothing short of technological gems. It was still rough around the edges and went relatively unnoticed. Besides, its technical restrictions made it impossible to play with actual money and win prizes other than virtual. In 2008, the introduction of iOS and Android changed the game. Gamblers didn't miss out on the opportunity. Only hours into the official launch of the https://www.apple.com/app-store/, legendary poker game Texas Hold'em made it to the top 10 most downloaded paid apps. Fast forward to 2021 and mobile casinos are all over the place. Both easy to access and completely interactive, they attract new players and regular gamblers alike.
What makes mobile casinos so compelling?
User safety
Carrying cash around isn't always a safe bet, but you can't visit a land-based casino empty-handed. The online gambling industry has found a more secure solution. Online platforms offer safe payment options, thanks to SSL encryption technology. All you need to do is check out the lock icon on your screen to make sure you're browsing a secure website domain.
Mobile phones have added another layer of security with advanced technologies such as the Touch ID and facial recognition. You can withdraw and deposit money in an instant, through fast online payment methods provided by the likes of Apple Pay and https://www.paypal.com/us/webapps/mpp/home. Plus, mobile phones are less likely to be infiltrated by malicious malware, since you need to manually agree to any download.
Convenience
No need to sit in front of your computer anymore to master your poker or your blackjack strategy. Mobile casino games are available at any time, so long as you have access to the internet. You can play your favorite game anywhere, whether you're taking a break at the office or you're lying on a beach overseas. More and more online gambling platforms have developed mobile-friendly websites that redesign their page to match the type of device you're using.
Others have developed standalone apps, whose graphics and sound effects have been optimized for mobile use. The best online slot games and table games are easy to access and even easier to play. You only need a couple of minutes to create your account and start playing, sometimes without spending a single dollar. Online casinos such as https://www.vegasslotsonline.com/casino-bonuses/ allow you to enjoy thousands of games for free. You can even benefit from special bonuses to keep the fun going.
Exclusive mobile features
Several casino apps offer special bonuses for mobile gamblers, as an incentive to playing on their smartphone. These exclusive rewards can be similar to a loyalty program at a brick-and-mortar casino, allowing you to accumulate points in order to exchange them for gift cards. You can choose to spend money to earn more points, or simply enjoy the experience for free.
These welcome promotions give a sense of exclusivity to mobile gamblers. In much the same way, the touch screen feature has helped to attract newcomers, who wouldn't have ventured into the gambling world otherwise. Interactive slot games are more engaging than ever before, and the trend isn't dying out any time soon.
What's next for games on smartphones?
The mobile gaming market is booming worldwide. It is expected to reach $100 billion in the near future. Mobile casinos are no exception, even more so under the current circumstances. Stricter Covid restrictions at land-based casinos might act as a deterrent, prompting casual gamblers to turn to more accessible mobile options. With the help of new technologies, online platforms have even been able to replicate the excitement of a brick-and-mortar casino to create an authentic experience.
Live dealers are the next big thing to raise the stakes on your smartphone, along with private chat rooms and multi-player modes. These social features will only get bigger, as players crave more human connection online. Every bit as dramatic as in traditional casinos, live games allow players to enjoy an authentic gambling experience from the safety of their homes. Even more immersive, augmented reality and virtual reality are about to take the online gambling industry to the next level. One thing is for certain, mobile casinos have a bright future ahead of them.