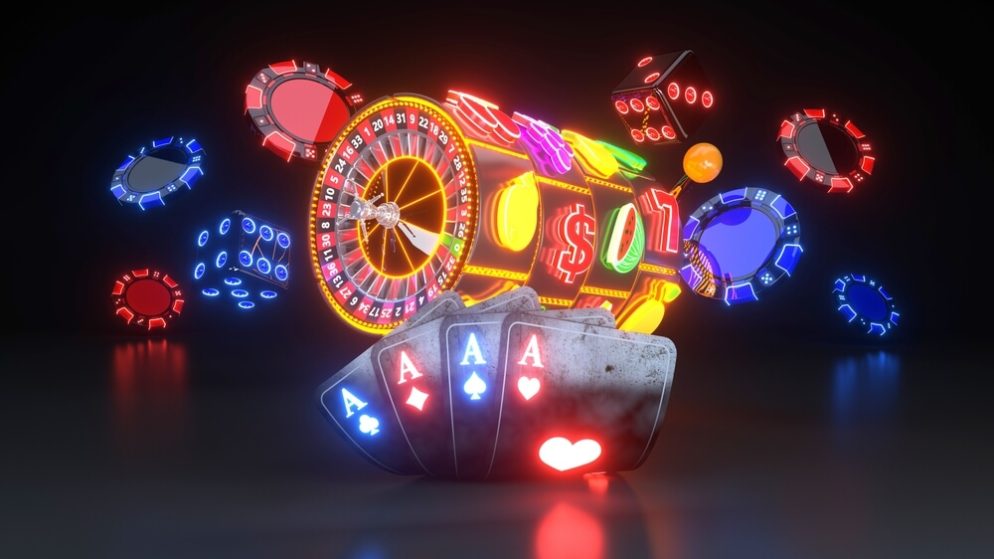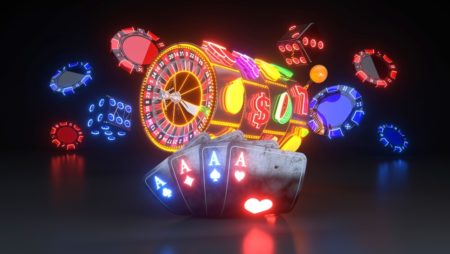 There is one thing that all online casinos have in common. That is their sign-up bonus. But what makes a good sign-up bonus and which online casinos have the best ones available? It takes a bit of homework to figure that out. In this article, we will explain what a sign-up bonus includes, what to look for in these offers that make them attractive and review five of the best online casino sign-up bonuses that you can take advantage of this fall.
What Is A Sign-Up Bonus?
Essentially, a sign-up bonus is an offer that an online casino promotes to attract new players. Bonuses are usually set up by a casino inside their casino operating platform, which operates like a content management software, and then all players who qualify for a bonus will automatically get that bonus after enrollment on a casino site and, typically, after they make an online casino deposit. To learn more about how casino platforms operate, learn more on GiG's website here.
Back to what a player gets when signing up for a new casino – oftentimes these bonuses come in two different formats. They are either in free spins on selected slot games or in free cash that has to be used at the casino offering it. The number of spins and amount of cash (or credits) depends on the actual site. You may find a pattern of sorts if you visit several different online casinos because they often leverage the same casino platform. Or because some casinos are owned by the same parent company and they tend to offer the same sign-up bonus at all of the online casinos they operate. This just makes it easy for them, and consistent for you if you choose to join more than one of the casinos owned by the same operator.
What To Look For In Sign-Up Bonuses
The first thing you should do before considering any online casino is to read and fully understand the terms and conditions of the site you are checking out and to make sure they comply with standard operating procedures and local laws which vary by country. If there are no terms or conditions posted, steer clear of that site. The terms and conditions often referred to as T&C, will spell out how the site operates and what requirements must be met to claim any prizes, winnings, or bonuses offered. These conditions will vary from online casino to online casino but generally include a few of the same elements. A few items that should be listed as conditions include:
Wagering Requirement
Watch for a figure that is below 35x. A wagering requirement of higher than that will make it difficult to meet the eligibility to claim any bonuses offered at the site.
Limits
Online casinos impose limits on how much bonus money you can win. Look for sites that do not have strict limits.
Deposit
The best gambling sites offer what is known as a no deposit bonus. This means that you do not have to use your own money to access a bonus. Other sites require a low deposit amount. Seek the no deposits sites first, then expand to the low deposit ones. Skip the rest.
Opt-Out
The best sign-up bonus offers include the ability for you to opt out of the offer if you wish. This just gives you more control and lets you avoid other requirements that may restrict your chances of qualifying for a sign-up bonus.
30 Day Term
Online casinos tend to put time limits on how long you can play to complete the terms required to claim a bonus. The sites that offer a 30-day term are your best bet. Be careful with those with shorter terms.
The Top 5 Casinos With Great Sign-Up Bonuses
Here is a look at the best casino sign-up bonuses currently available. Keep in mind that the terms and conditions listed below may change.
Hyperino Casino
The Hyperino Casino bonus is not what one would consider a standard welcome bonus. However, there is one. A new player will automatically receive 50 cash spins on the Fancy Fruit slot game upon making their first deposit. The minimum deposit is $10 and there is a time limit on when the spins have to be completed. Although the free spins expire in just a matter of days, Hyperino Casino does this because they also offer players the opportunity to claim free spins daily with regular deposits, which makes the site more attractive to new players of all skill levels.
Spin Samurai Casino
The welcome bonus offered here totals up to $800 and 75 free spins. It is hinged on the first three deposits made by a new member. The first deposit is a 60% bonus up to $100, the second deposit has a 50% bonus up to $200 and 25 free spins, with the third deposit including a 40% bonus up to $500 and 50 free spins. The wagering requirement is a bit high at 45x.
Cobra Casino
The Cobra Casino welcome bonus is also one that stretches across the first three deposits made by a new player. They total up to $1,050 and 300 spins. The first deposit match is 100% with a maximum of $500 and includes 250 free spins. The second deposit has a 50% match rate of up to $150 and includes 50 free spins. The third deposit match is 125% up to $400 and there are no free spins. Codes are required to claim each bonus (COBRA100, COBRA50, COBRA125).
Katsubet Casino
At Katsubet Casino, new players can earn up to $500 and 100 free spins through their welcome bonus that extends over four deposits. The first deposit has a 100% match of up to $100 and includes 100 free spins. The second deposit includes a 75% match of up to $100, the third deposit match is 50% up to $200 and the fourth deposit match is 100% up to $100. There are codes required for the last three deposits (2DEP, 3DEP, 4DEP).
Big5Casino
The welcome bonus at Big5Casino is a bit different from the rest on this list. The first deposit earns a 100% match up to $500 and requires a minimum deposit of $20. If the first deposit is $55 or more, the bonus includes 500 free spins. The free spins are issued in sets of 50 spins per day over ten days. There is a wagering requirement to be eligible and it is set at a reasonable 30x.
Final Thoughts
Welcome bonuses, or sign-up bonuses, vary a lot from one online casino to the next. This is why it is important to do some research before joining one. The upside is that you may find a site that offers just the type of bonus you are looking for.