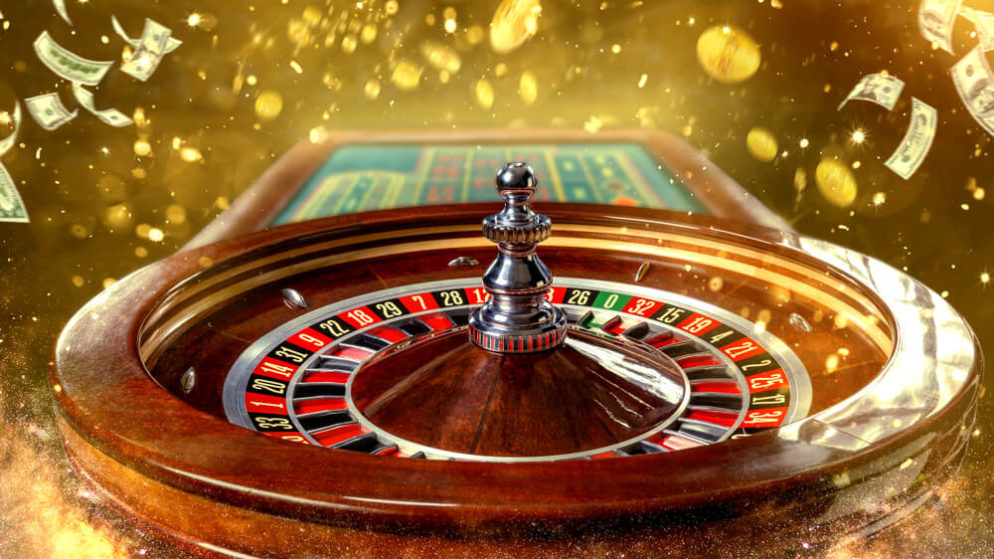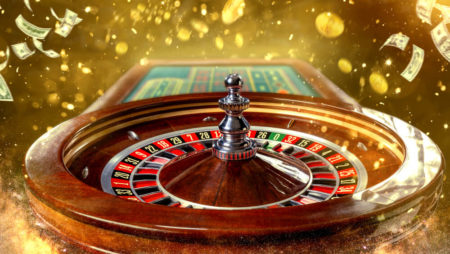 There is something about the roulette wheel that attracts gamblers of all skill levels. It is almost as if the spinning motion mesmerizes people and draws them into a game that looks a lot more complicated than it is. Interestingly, roulette is the oldest casino game you will encounter in land-based or online casinos. But how do you play the game to win? We'll get to that in just a moment.
Live Online Roulette – What You Need To Know
Roulette played on the internet is a lot like playing it in a live casino. The table is the same and the wheel operates much in the same manner as it would in a land-based casino. Roulette played online on gambling sites that offer a live dealer or live table game room is even more realistic. It is quite easy to get pulled into the action of playing roulette online. Plus, internet-based casinos typically feature the two most common roulette variations: European Roulette with a single zero on the wheel and American Roulette with a double zero on the wheel.
How To Play Roulette Online
Live online roulette games play just like live in-casino games. The basic rules, as follows, are the same regardless of where you play the game. The only difference is that at online casinos, your option is to play roulette in free mode. What this means is you have access to gameplay without having to make any wagers. Essentially, free mode is a practice mode. For beginners, this is a great way to get a feel for how the game operates with no risk.
Step 1 – Choose Your Version
Typically, online casinos feature many different versions of roulette. The common variations are French Roulette, American Roulette, and European Roulette.
Step 2 – Choose Your Number
There are 38 numbered pockets the silver ball can fall into on American Roulette wheels and 36 pockets in European Roulette. To win the spin, you must correctly guess where the ball will land.
Step 3 – Choose Your Bet
There are multiple different wagering options available to you on the roulette table. The smartest betting strategy is to start small to test your skills and build slowly from there.
Step 4 – Choose How Many Bets
Not only are there multiple ways to bet on a single spin of the roulette wheel, but the betting table permits gamblers to place several different bets simultaneously to spread your risk.
Online Roulette – Understanding The Betting Table
There are two popular bets in roulette. There are Outside Bets and Inside Bets. Both have several variables which makes roulette seem so complicated to a beginner but form a strong playing strategy. However, once you understand the many differences between these two bets, you will discover how exciting online roulette is. Let's take a closer look at Outside and Inside bets.
The Basics of Outside Bets
Outside bets revolve around a group of numbers. Here are some betting options that are all Outside Bets.
Black or Red
You can bet on a black or red number. The odds ratio is 1:1.
Odd or Even
This is a variation of the Black or Red bet where the odds ratio is also 1:1.
Dozens or Columns
You can bet on Dozens or Columns where you choose 12 numbers. The odds ratio is 2:1.
High or Low
A Low bet is when you predict that the ball will land on a number between 1 and 18 (or 19). High bets are for pockets numbered 19 to 36 (or 20 to 38, depending on the version of the game you are playing). The odds are 1:1.
The Basics of Inside Bets
Inside bets revolve around single numbers rather than groups. That being said, there are different ways to place bets that don't always focus on individual numbers but still provide the house with an edge. Here is a look at those:
Split Bets
This is when you wager on adjacent numbers on the wheel. The live dealer will place your chip on the line between your chosen numbers, then spin the roulette wheel. The odds for Split Bets are 17:1.
Single Number/Straight Bet
This is the bet where you wager on a single number. The payout is dependent on the size of your wager. For example, the more you bet, the bigger the potential payout.
Strict Bet
This type of bet is when you pick three numbers in a row. The odd ratio is 11:1.
Line Bet
Here is another popular bet. All you do is select six numbers in two rows. The odds are 5:1.
Corner Bet
Four different numbers make up a corner bet. The odds for this type of wager are 8:1.
Take Time To Study
The best way to gain a better understanding of the mechanics of online roulette is to take a good, hard look at the way a roulette betting table is laid out. The design is completely related to the type of bets that gamblers make with each spin. Once you get the hang of what the betting table tells you, you can make skilled betting decisions. The table where gamblers place their bets should be quite easy to figure out now that you have a list of the types of Inside and Outside Bets. The concept of betting on rows, columns, corners, and splits makes more sense when you look at the configuration of the betting table.
Final Thoughts
Roulette is French for "little wheel" and dates back to the 17th century when inventor Blaise Pascal was attempting to develop a perpetual motion machine. The game has since become a popular casino feature since it was originally introduced in France in 1796. It is not that hard to learn how to play roulette once you understand that the betting table is laid out to accommodate several different types of bets per spin. Online roulette is the same as the game found in land-based casinos so if you play it in one format, you can easily transition to play it successfully in a different format.