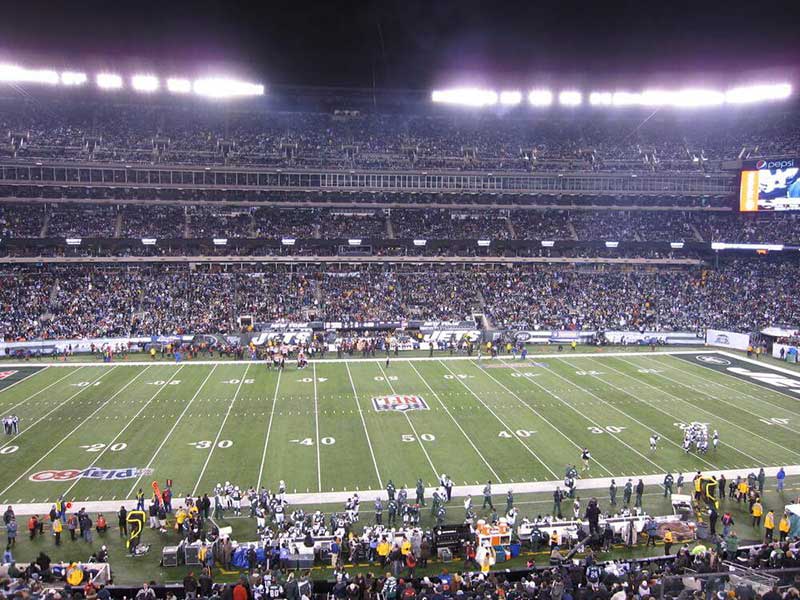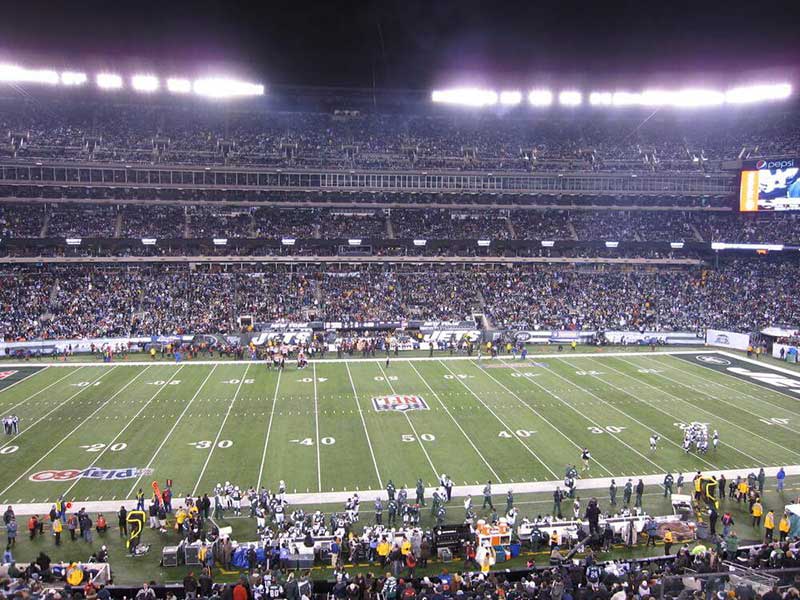 While there is some satisfaction in betting on which team will be the undisputed champions of the NFL, there are so many other aspects of the game to try and predict that fans have plenty of options. From point spreads and moneylines, there are plenty of ways to bet on the NFL that any fan needs to know about:
The moneyline – this is betting on the overall winner of an individual game
The points total – this is a bet on the total number of points that are going to be scored in the game, also known as 'the over-under' because you are betting on whether it will be over or under the specific number of points
The handicap or point spread – one team is given extra points to even out the odds between them and this is where many NFL fans prefer to wager because of the potential for bigger payouts
NFL player betting
A recent shift has seen football fans more interested in betting on players than ever before, opening up many betting options. There are several different bets available, including first touchdown, interceptions, and turnovers.
The player props mean you can bet on almost any aspect of the game, such as the over/under of a quarterback's passing yards or touchdowns. You can bet on running backs to score a certain number of touchdowns or on how many rushing or receiving yards each player has at the end of their game.
The tactical betting potential of these categories means that some players offer better odds than others. Quarterbacks and wide receivers are much more likely to make touchdowns. Still, there's no denying that interceptions are among the most important aspects of the game, so betting on the players that are most likely to achieve them makes the game even more exciting.
Which players to back this season
Fans following the NFL odds will know that any piece of news or information about the teams and players can affect the likelihood of them winning, so it's important to keep up to speed with the latest from the league. In weeks seven and eight, some players have caught the attention of the bookmakers, including:
Travis Etienne
The Jaguars player has been responsible for some big plays this week and is expected to maintain his form in their upcoming game against the Giants. Many fans will be betting on the combination of his rushing and receiving yards to maximize their chances of a win given his current form and recent achievements.
Amon-Ra St. Brown
After problems related to his ill health following an ankle injury, Amon-Ra St. Brown returns to form with the Lions and is expected to return to his usually high-volume form after another two weeks' rest. As one of the key players in the Lions' passing strategy, he may be working even harder given that teammates Josh Reynolds and D'Andre Swift may not be reaching their full potential this week.
As one of the league's underdogs, the Lions' underwhelming defense is setting the stage for a shootout game that might allow St. Brown to make some big plays on his return to the game.
Tony Pollard
As he approaches the final year of his current contract, Tony Pollard has been working effectively alongside Ezekiel Elliot to tag team in a way that may see them trounce the Cowboys with their rushing and passing yards.
David Njoku
As the top receiver for the Browns over the last year, David Njoku is set to take on the Ravens, ranked 28th in the passing yards allowed. The Browns are the underdog in this next matchup, so fans will be keen to see the outcome of this much-anticipated game.
Hayden Hurst
Having felt his talents were wasted during his time in Atlanta, Hurst is expected to attempt a touchdown against his former team when they meet each other this week. The Bengals will be trying to force the Falcons into conceding points to their former teammate. They are therefore expected to try and give Hurst as many red-zone opportunities as possible.
Whether you are a hardcore NFL fan that follows the details of every injury and incident that could affect a player's form, or you just like to inject a little additional excitement into the game as you watch, betting on players makes every game that bit more exciting. While it can be helpful to study each player's record and keep track of their performance in different situations, every match offers the potential for surprises and the chance to win big.