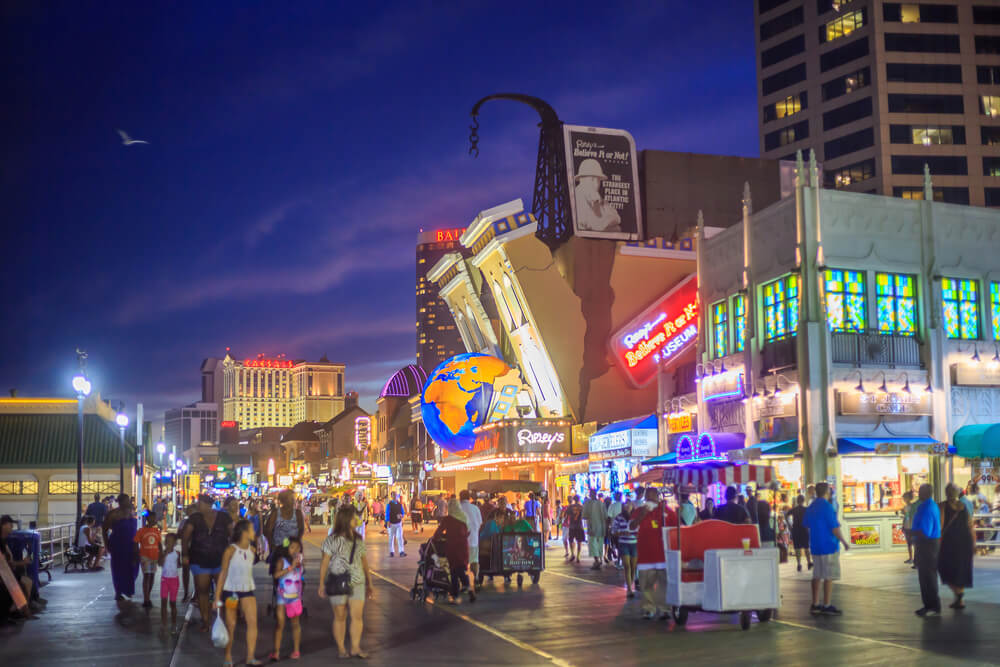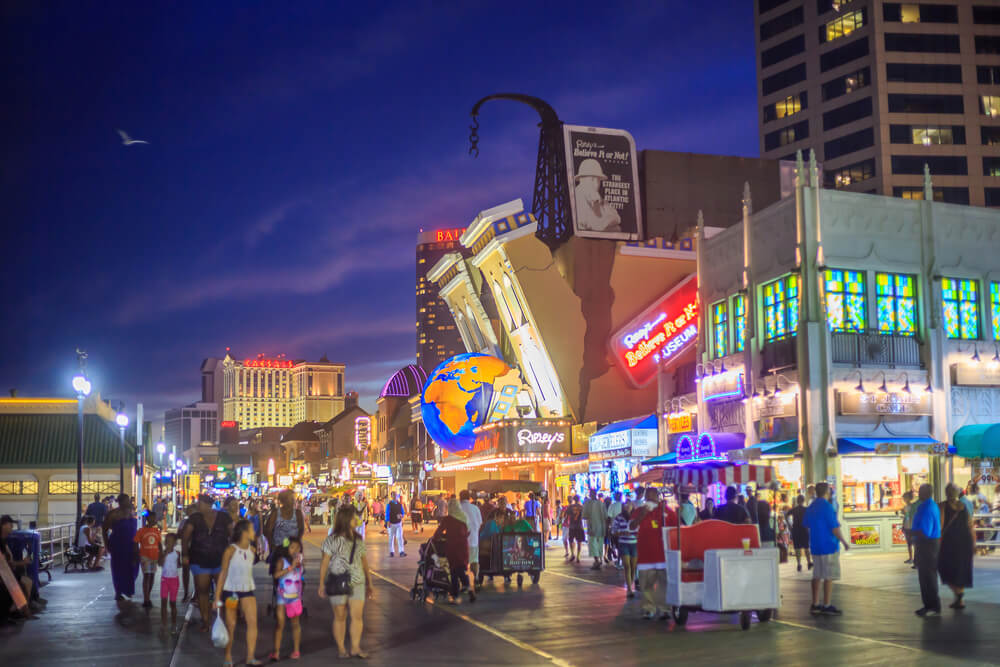 Since online gambling laws changed in 2013, New Jersey players have been able to sign up and play at online casino sites. These sites provide entertainment in the form of hundreds of different games plus the chance to win real cash. Just like at a real casino, you'll need to risk your own money to be in with a chance of winning.
Playing at an online casino has never been easier. Provided you're currently in the state of New Jersey, you can sign up and play at any of the approved NJ online casino sites. You simply need to show your ID to prove you're not underage, and you'll also need to use geolocation software to prove you're in the state.
How to Win Real Cash at Online Casinos
Online casinos are so popular because they take all of the inconvenience out of going to the casino. No more driving to the casino and waiting in lines. You can now easily load up the site on your phone or computer. Most modern online casinos also provide mobile options, letting you play the best games wherever you like.
Casino games mostly use luck and chance rather than skill, but that doesn't mean there aren't ways to improve your chances of winning. People who have been playing casino games for a long time know that there are many ways to increase your odds and win more cash.
If you want to win real cash while playing online, we've written up a few tips that will make things easier for you:
Choose the right game

– There are hundreds of different casino games available to play at most online casinos, and each game has a different chance to win. You can find out the details by looking at the return to player rate (RTP) in the game information. The higher this number, the better your chances of winning. However, games that payout more often tend to give smaller rewards. Progressive jackpot games, for example, have lower return to player rates than table games like Blackjack but can payout millions of dollars.

Practice games before playing for real cash

– All online casinos should allow players to try out a game for free before they place any bets. You can play these demo versions of any game as much as you like, getting a feel for the rules and how the game works. Always try out a game in demo mode before risking your own money.

Make the most of casino bonuses

– You can find lots of different casino bonuses available at almost every online casino. These bonuses encourage players to sign up and can be a great way to boost your wins if you use them correctly. Look for matched deposit bonuses and no deposit bonuses that give you bonus cash, which you can use to play any of the games on a site. Using these bonuses in place of real cash essentially gives you a risk-free way to play and win real money. Just be aware of the

bonus terms and conditions

. 

Manage your bankroll

– Your bankroll is the amount of money you have available to bet with, and if you want to make money, you'll have to manage it carefully. Keep each of your wagers to a small percentage of your bet, as while big bets can win you more cash, they can quickly lead to you losing all your money. Stick to your betting limits, and be careful about betting more than you can afford to lose.

Know when to stop playing

– The best gamblers know when to cut their losses or quit while they're ahead. Gambling can be a lot of fun, but if you're not careful, it can also lead to

serious problems and even addiction

. If you're no longer having fun or you're losing more than you can handle, you should stop. Likewise, if you've just won a big sum of cash, it's often a good idea to stop so you can enjoy your win.