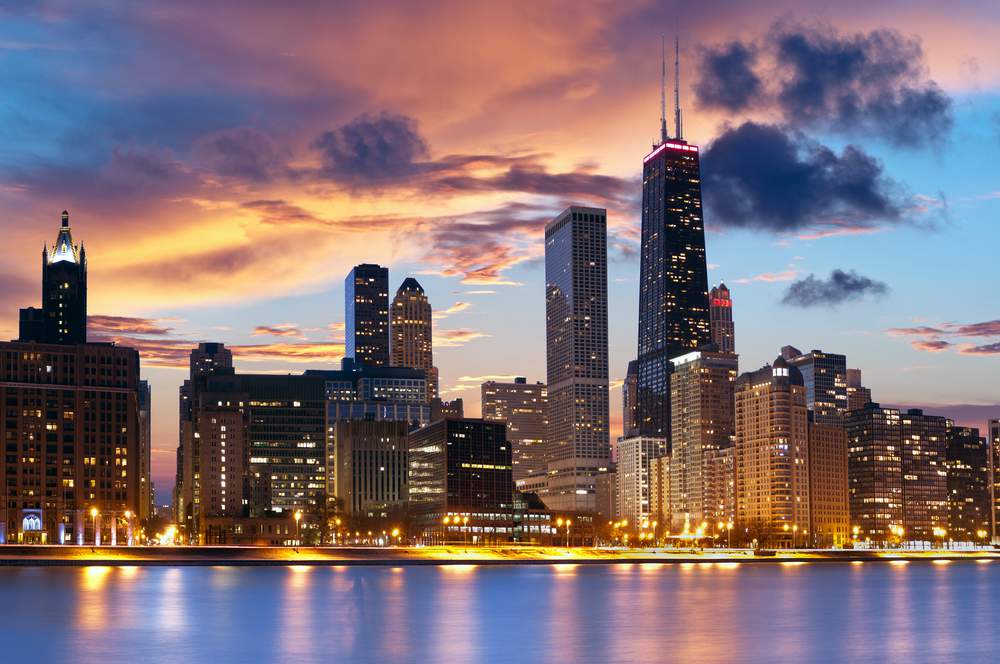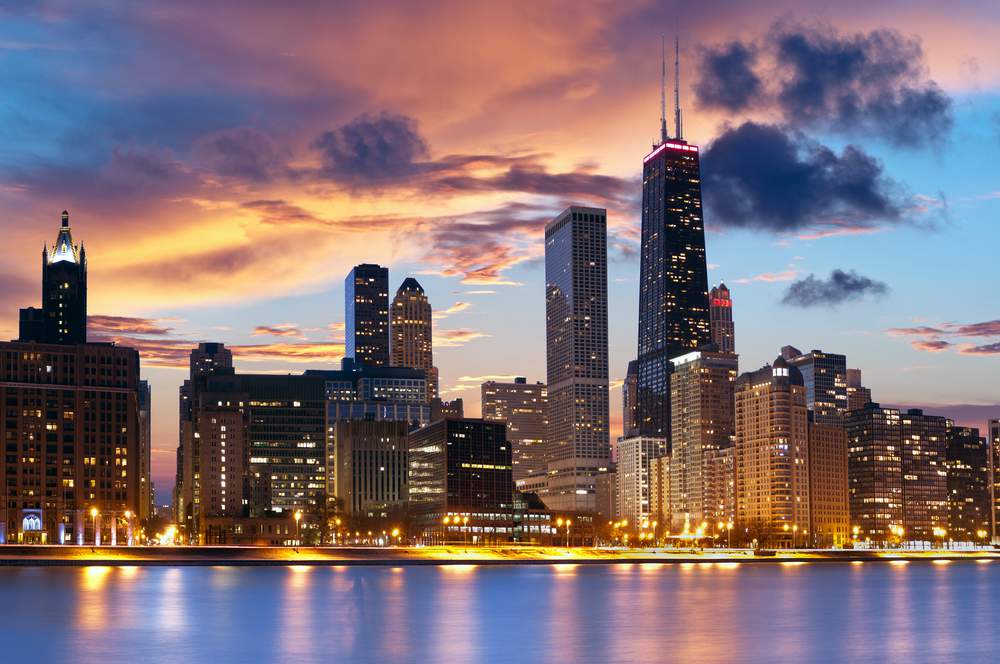 A new Chicago casino feasibility study projects that installing 500 slot machines at O'Hare and Midway airports could rake in $37 million annually. That is more than the amount generated at Las Vegas' McCarran International Airport, which has almost triple the number of slots.
Union Gaming Analytics, a boutique investment bank and advisory firm that carried out the study, worked on the assumption that each Chicago terminal slot could bring in $200 per day. This would bring the annual gross revenue from the suggested 500 machines to about $36.5 million.
The study says that given the Chicago metro area is already well penetrated, in terms of gaming positions, a casino within the City of Chicago is unlikely to need all 4,000 slot machines to achieve optimal revenues. 
"As such, greater total revenues and taxes would be achieved by [allocating] a few hundred slot machines to Midway and O'Hare airports," the study says.
Outperforming Las Vegas Airports
In drawing up revenue assumptions, Union Gaming Analytics studied airports in Nevada, the only comparable market with slot machines within the airport. Nevada's two largest airports, McCarran in Las Vegas and Reno Tahoe, currently operate 1,475 and 240 slots, respectively, or approximately one slot machine per 15,700 arriving passengers, Union Gaming Analytics' study says.
The researchers said Nevada provided a proxy for the potential performance of slot machines at Midway and O'Hare. The study then says it is expected that slot machines at airports in Chicago would be used similarly to those in Nevada, namely as an option for some travelers to pass time.
Ultimately, the study concluded, slot machines at Chicago airports should perform notably better than those in Nevada's airports. 
Union Gaming Analytics said they expected slot machines to perform better in Chicago than in Nevada because in the latter, there was low utilization of slot machines which led to low revenues. This was because visitors to Las Vegas would rather play at a full-fledged casino with more attractive gaming options than at the airport.
The report further postulates that departing passengers from Las Vegas would typically have already exhausted their gaming budgets, and local residents using the airport have more convenient gaming options available to them. 
To buttress the above points, the study found that revenue from slot machines at the Nevada airports generated revenue well below the state's average of $151 taken from gamblers daily at each machine.
"With respect to Chicago, slot machines at airports should hold greater appeal to these same three categories, especially when contemplating departing and/or connecting passengers – both domestic and international – as they are a captive audience," the study said.
O'Hare was ranked as the nation's busiest airport in 2018. The Chicago Sun Times reported that nearly 40 million commercial travelers passed through O'Hare in 2018, compared to 23.7 million at McCarran and 2 million at Reno-Tahoe. Nearly 10.7 million people flew to or from Midway. 
Having slot machines at the airports is quite a tantalizing prospect, with Michael Wenz, an economics professor at Northeastern Illinois University, being quoted by Casino.org saying "airport slot machines seem like a very well-targeted way to raise gambling tax revenue."
Wenz added that many of the punters will be non-residents, "and relative to a casino or the small slot machine parlors, it isn't likely that the airport will increase the incidence of problem gaming. There is a possibility that this will cannibalize some of the other revenues from the airport, but the net effect on tax revenues should be very positive in any case."
Casino could be onerous from tax perspective
Although this may be good news for punters in Chicago, the Union Gaming Analytics report also has some bad news. The report says a casino in Chicago may not be as financially feasible as initially estimated.
The gaming expansion legislation that allows for a casino in the City of Chicago is "very onerous
from a tax and fee perspective", the report said.
The study further says Illinois law, which allows for massive gambling expansion, features the highest effective gaming tax and fee structure in the country. The legislation, therefore, makes it difficult to finance a Chicago casino and generate profits.
Chicago Mayor Lori Lightfoot has since said they would re-examine the 72 percent effective tax rate.
Lightfoot said the study confirmed concerns about the tax structure passed by the legislature, but was optimistic this could be addressed. 
"We look forward to working with the governor and legislative leaders to revise the legislation and ensure a new casino will be beneficial for Chicago's communities and the entire state," Lightfoot said in a statement following the release of the feasibility study.
The City of Chicago hopes a casino will help generate revenue to pay for the underfunded police and firefighter pension systems. The City of Chicago also forecasts that a Chicago casino will create thousands of jobs as well as contracting opportunities for the community.
Gaming capital of the Midwest
Earlier this year, Illinois Governor J.B. Pritzker approved a new law that increased the number of state-sponsored gambling "positions" — seats to place a bet inside a casino, bar or racetrack — from almost 44,000 to nearly 80,000. It is projected that within two years, Illinois could have more than 7,000 video gambling establishments, 5,000 lottery-like sports betting kiosk locations, 16 casinos, five racinos and online sports gambling accessible on millions of mobile phones.
The new law allows for video slot and poker machines at Chicago's airports, O'Hare and Midway.
With the law expanding gambling in Illinois, the state is on its way to being the gambling capital of the Midwest.
The state has set aside $6.8 billion in this year's budget to help residents cope with gambling addiction. This is a 750 percent jump from the $800,000 that Illinois had regularly set aside to help people with gambling addictions, Healthcare Weekly reported. 
Previously, Illinois faced criticism that it was not doing enough to help people with gambling addictions.