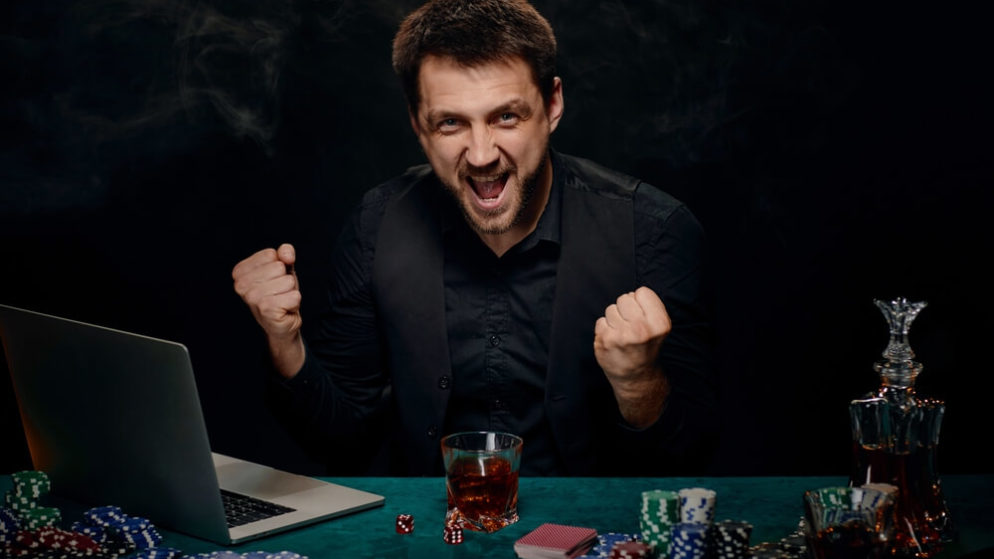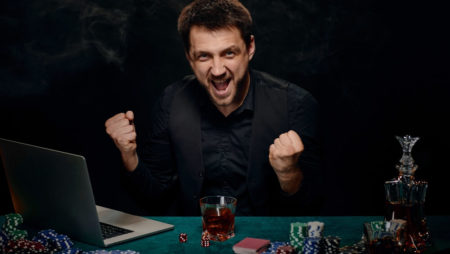 Online casinos offer something you may have heard about. It is called a no deposit bonus. It is exactly what the term says – a bonus that requires no deposit. These bonuses are used as tools by online casinos to attract new players that often convert into regular members. It is an effective marketing ploy and many gamblers spend a lot of time online seeking out these no deposit bonuses. But what exactly can you expect? How do you qualify for them? Is it worth your time signing up to a new online casino to claim a no deposit bonus? In this article, we will answer all of these questions and more so that you will have a complete understanding of what a no deposit bonus is and how to benefit from them.
The Steps To Follow To Qualify For A No Deposit Bonus
Countless sites offer no deposit bonuses. It also is not very difficult to qualify to claim one. However, there are a few steps you must follow before the casino will give you free money. That is because the casinos offering no deposit bonuses tend to get abused so they have to protect themselves from fraudulent activities such as players using fake identities to claim multiple bonuses. The screening process also protects you by keeping the casino site safe for new players and seasoned players.
Here's how you claim a no deposit bonus:
Step 1 – Open An Account
It may sound intimidating, but registering for an account at an online casino is the only way you will be accepted as part of that casino community. Registration usually takes a few minutes and asks questions intended to verify your identity as a real human and determines if you already have an account and are trying to pull a fast one. Once you clear this hurdle, everything else at the site you have chosen will be very easy.
Step 2 – The Bonus Code
Not all online casinos require a bonus code to access no deposit bonuses, but it is good to know what a bonus code is for, should you encounter one. The codes are easy to find and are often listed on the casino site or in a welcome email you receive as part of the verification process when you open your account. The bonus code has to be entered and entered correctly to qualify for the no deposit bonus.
Step 3 – Play Select Games
This is an important part of the process to be aware of. Not all games at the online casino you just registered to join will be eligible to earn you that no deposit bonus. There is no secret list as the casino site will make it clear to you what games will qualify. Usually, it is one or just a few selected games and does not include baccarat. Part of this is because the online casino site is trying to promote a specific game or game developer.
Step 4 – The Terms and Conditions
You will find something referenced on the casino site as the terms and conditions. This is usually on a separate webpage and is where all the information about the casino, how the games operate, and any other information you may need to know about gambling terms and more can be found. It will also detail the qualifications a player needs to earn the no deposit bonus, loyalty programs, and any other promotion hosted by the site.
Step 5 – Start Playing
Now that your account has been credited with some free money (a no deposit bonus means you did not have to deposit any of your own money into your account), it is time to try to turn those credits into real money. Don't expect to hit a massive jackpot, though. Online casinos will limit how much a player can win when using the no deposit bonus. However, there is the possibility of at least winning something to put towards your gambling budget.
How To Make The Best Of A No Deposit Bonus
As has been stated, you are going to be restricted on how much you can win with the free money the casino gives you. However, there are ways to maximize your chances of winning something. Here are a few tips.
Tip 1 – Find The Best Deals
We've mentioned the value of the terms and conditions at an online casino. These will also tell you a lot more about your chances with no deposit bonuses when you start comparing sites. Lower play-through limits mean you don't have to wager as much to access bonuses and wagering requirements of between 40x and 60x are common with no deposit bonuses. Look for bonuses that allow you to win up to $200 as they are often the better deal.
Tip 2 – Seek High RTP Games
The RTP is the Return-To-Player percentage. Casino games with higher RTPs give you better odds of making money over the long term. They also increase the likelihood of you winning something with no deposit bonuses. The bonus restrictions will dictate which games you can play to claim the bonus, however, if you compare the RTP on each eligible game, focus on the ones with the better RTP, and your probability of winning increases.
Tip 3 – Also Consider Volatility
Volatility will have an impact on your potential of winning when playing with a no deposit bonus. Games with greater volatility will result in unpredictable winnings and slots are generally considered the most volatile of the casino games. You can increase the chances of winning by choosing the less volatile of the slot games selected for you to play to claim your bonus.
Final Thoughts
A no deposit bonus is a marketing tool. However, if you know how to claim one and what ways you can increase the odds in your favor, a no deposit bonus can be a great way to start your gambling career at an online casino. Bear in mind that the casino has placed restrictions on the eligibility of the bonus to keep you from getting too much out of the free money offered. If you follow the tips provided here, you may do better than expected.