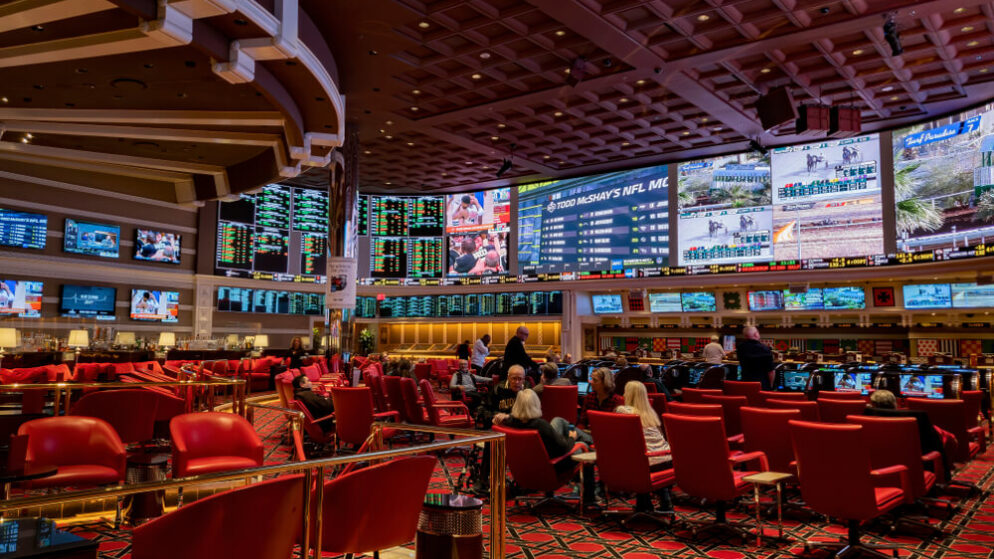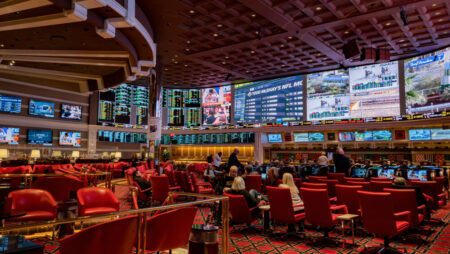 It's been a long-time coming: Lincoln's WarHorse Casino has made history in the Cornhusker State, becoming the first in Nebraska to provide legal sports betting. Eager bettors and sports fans lined up at the casino's main betting window and ten kiosks on Thursday, May 22nd, 2023, to place the state's first legal sports wagers.
The CEO of Ho-Chunk Inc. —the owner and operator of WarHorse Casino and other gambling ventures under the Winnebago Tribe's WarHorse Gaming LLC umbrella — Lance Morgan, said that the casino offers an array of sports events and markets for bettors to wager on. The news comes as AI is poised to revolutionize sports betting.
WarHorse Casino partnered with Kambi Group, a leading sportsbook provider, to launch the state's inaugural sports betting operation. At the helm is Jason Johnston, a former BetMGM sportsbook manager, who will oversee the casino's sportsbook team.
In-person sports betting only for now
While the sports betting market is heating up nationwide, Nebraska has taken its sweet time to join the party. More than 65% of Nebraskans voted 'Yes' on the ballot to approve sports betting and casino gaming in 2020.
A 2021 bill legalized sports betting in Nebraska, but it required bets to be placed on-site. WarHorse Casino partnered with Kambi, a sports betting technology company, to install kiosks and a sports book window for convenient on-site betting.
Gov. Pete Ricketts signed into law a bill legalizing sports betting in the Cornhusker State on May 26th, 2021, but it took over two years of legislative wrangling before the first bets could be placed. 
Unlike neighboring states like Colorado, Iowa, and Kansas, Nebraska will only offer in-person sports betting, at least for now. But that's unlikely to curb enthusiasm, especially with football season around the corner. The casino expects to be inundated with bettors eager to put their money on the Cornhuskers, Bellevue Bulldogs, and other teams.
The sports betting tech firm Kambi installed a retail sportsbook window and multiple kiosks at WarHorse Casino to make in-person wagering convenient for bettors. They can also pre-select their wagers through the WarHorse mobile app and place them at the casino with just a few taps.
To get bettors up to speed, the casino is offering a trial run before the sports calendar ramps up in the fall. The soft launch will allow bettors and staff to learn the ropes with smaller stakes on the line.
WarHorse Casino is currently the only legal option for sports betting in Nebraska, but all in-state college home games are off-limits, according to state regulations.
Sweet victory for both Nebraskans and WarHorse Casino
While sports betting may be the cherry on top for Warhorse Casino, it's a sweet victory for Nebraska too. For years, the state watched as residents drove across state lines to place their bets, taking potential tax revenue with them. Now, at least some of those dollars will stay within the Cornhusker State.
Warhorse Casino's CEO Lance Morgan celebrated the milestone: "We're thrilled to be the first casino in the state to offer sports betting. Nebraskans have been asking for the opportunity to wager on sports since the ballot initiatives were passed in 2020."
With the launch, Nebraska is joining Washington, D.C. and 36 other states that have legalized sports betting. The state finds itself in the deep end of the pool, especially against states like New Jersey, Nevada, and Illinois, as well as European countries with well-established sports betting markets.
State's first wager placed by Ashland resident Dave Anderson
For lifelong Nebraska resident and casino patron Dave Anderson, the chance to place the first legal sports bet in state history was a dream come true. At 83, Anderson never thought he'd live to see the day. 
On Thursday, May 22nd, with a $220 wager in hand, his patience was rewarded. Nebraska Horsemen's Benevolent and Protective Association vice president banked on the Cornhuskers to trounce Golden Gophers in the NCAA Division I football game.
Although the 83-year-old Ashland native believes Coach Matt Rhule will turn things around at Cornhuskers, he took an 8 1⁄2- points spread for his bet. He won't know his wager's fate until the season opener's final whistle on Thursday, August 31st.
Sports betting will provide the much-needed tax and revenue boost for Nebraska
According to state regulations, sportsbook and casino operators in Nebraska must remit 20% of their gross gaming revenues to the state as tax. The biggest chunk of the tax revenue will be allocated towards the Nebraska property tax credit cash fund, while some will go to the Compulsive Gamblers Assistance Fund and state fund.
Lancaster County and the City of Lincoln will also get a share of the tax windfall from the state's legal casinos and sportsbooks.
In April 2023, Grand Island Casino & Resort and WarHorse Gaming Lincoln generated close to $1.4 million in tax revenue for Nebraska, according to data released by the state's Racing and Gaming Commission. Launching the first sportsbook is expected to boost revenue and taxes for the state, though less so without online betting. 
Nearby states with full-scale sports betting, including online wagering, have seen far more substantial returns. Take Nebraska's southwestern neighbor, Colorado, for instance. The Centennial State has received nearly $44 million in taxes from sportsbooks since May 2020, but online sports betting accounts for more than 97%.
Even without online betting, Warhorse Casino's retail sportsbook is poised to draw crowds, especially once football season kicks off.
For now, bettors will have to place their wagers in person at the casino. But legislation allowing online and mobile sports betting in Nebraska will likely emerge again next year. If approved, it could open the floodgates for major sportsbook operators like FanDuel and DraftKings to enter the market.
In the meantime, Warhorse Casino will enjoy its first-mover advantage as the only legal sportsbook in town. While the current facility is temporary, construction on a $200 million permanent casino complex is underway nearby. 
When the new property opens next year, it'll feature an on-site racetrack with simulcast & live racing, the sportsbook, and a 9,000-square-foot casino with more than 430 slot machines. It'll also be home to a state-of-the-art hotel with 220 guest rooms, as well as an events center, steakhouse restaurant, and other dining options.
Wrap-Up
After years of waiting, sports betting has finally arrived in Nebraska, and for patrons like Dave Anderson, who lived long enough to see that first bet slip through the window, it was worth the wait. Cornhusker State's sports betting future looks bright, and the market expects to match or beat slot tax revenue.