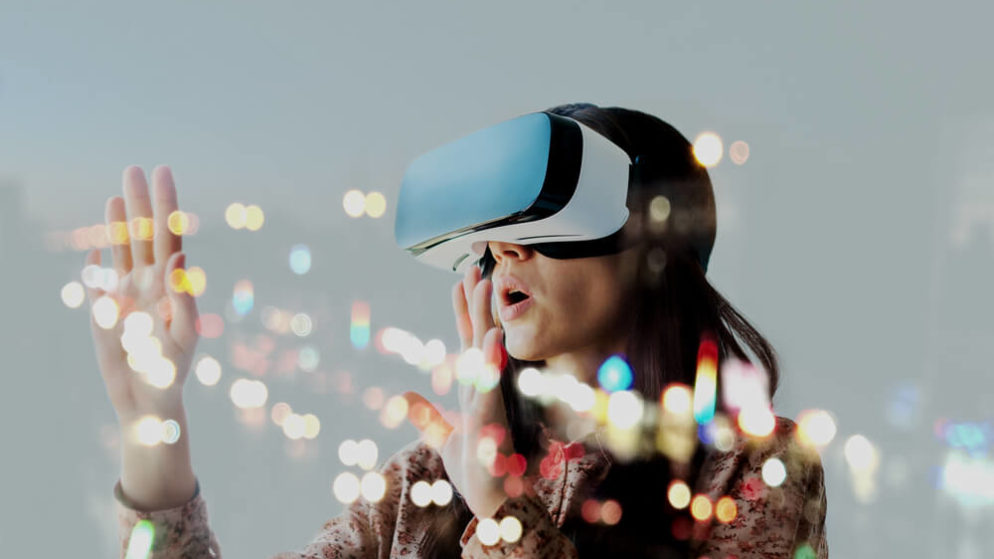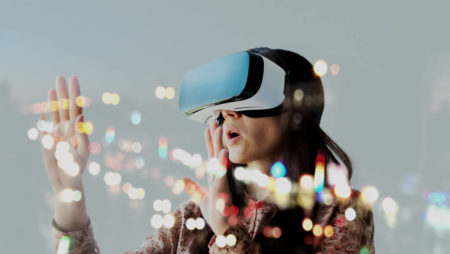 The global VR gambling market is set to boom over the next four years, with predictions stating that the industry will be worth over £30 billion by 2026. This news will alert online casino operators to the opportunities inherent in virtual reality.
The ongoing industry forecast comes from a market study by StrategyR, the brand name of Global Industry Analysts, Inc., in a report entitled VR Gambling – Global Market Trajectory & Analytics. The VR gambling market is currently estimated to be valued at almost £8.7 billion, so the prediction of £30 billion by 2026 would represent a compound annual growth rate of 22.9%.
The United States VR gambling market was reported to be £3.1 billion in 2021, while in China, the forecast is that the market will be valued at over £5.3 billion by 2026. Other nations looking at high levels of growth are Japan (20.4%), Canada (19.5%), and Germany (16.1%).
The emergence of the metaverse
Ever since Mark Zuckerberg, CEO of Meta Platforms, formerly Facebook, Inc., highlighted the potential of virtual reality, operators across a wide range of industries, such as gaming, have scrambled to be part of the next technological revolution. Zuckerberg's promotion of the Metaverse has certainly served as a catalyst for other innovators eyeing up the future of virtual reality, especially as the service is much more than just a vehicle for video games. Zuckerberg's vision for virtual reality includes the world of work, education, and entertainment.
The iGaming industry, which has always been at the cutting edge of the latest technology innovations, including the switch to online gambling and mobile gambling, is eager to profit from virtual reality. The nature of the gambling industry is to optimize its offerings to take advantage of modern technology such as mobile phones and the same phenomenon is taking place with VR headsets. Clearly, with virtual reality playing such an important role in the future of a range of sectors, it is essential for online casinos to embrace this technology.
VR gambling uses the latest technology via VR headsets such as Oculus Rift or HTC Vive to create a truly immersive gambling experience as players have the sort of visual and audio surroundings that they would expect to encounter in a real-life casino or arcade. For example, video games such as Population: One allow players to explore open worlds, adding a new level of interaction and immersion to the gaming experience. Similarly, within virtual reality casinos, players are able to walk around a casino, observe other players and look for their favorite slot games.
The first virtual reality real money casino
The current state of play in the industry is illustrated by the strides made in VR gambling by the online casino SlotsMillion, which is the first virtual reality, real money casino.
SlotsMillion provides players with the opportunity to play over 40 popular slot games such as Gonzo's Quest, Starburst, and Creature from the Black Lagoon. The virtual casino combines the feel of a traditional casino with a futuristic element. The action takes place on the 80th floor of a modern skyscraper and overlooks a virtual city of the future. Players use their VR headsets to immerse themselves in the casino and are able to walk, talk, and look around by using a keyboard or gamepad. They can also select their own avatar and have the option to interact with other players.
The SlotsMillion virtual reality casino features all of the facilities you would expect to find in a brick-and-mortar casino, including a bar and a lounge where players can relax. To play a slot, players simply have to stand in front of the game and wait for it to be highlighted. There is also a big screen where players can play their favorite slot games and classic slots such as Starburst feature special animation with 3D symbols bursting out of the screen to signify a win. When downloading the 360-degree video on their mobile phones, players simply use their device to look around, creating a real immersive experience.
Essentially, SlotsMillion is a novel product that is likely to serve as an example for other slot sites: competitors on the market are always striving to improve their offerings for players. Ultimately the ranking and reputation of an online casino are formed by a number of factors such as the quality of promotions/offers available and the number of payment methods, but more importantly, a casino brand's credibility is established through customer reviews. With an awareness of new developments adopted by franchises such as SlotsMillion, other contenders will be hoping to play catch up and delve into the realm of virtual reality, too.
Revolutionizing online casinos
VR technology is also likely to revolutionize how traditional casino games such as poker are played online. It will mean that players can observe the body language of their opponents, potentially providing an advantage as the ability to bluff is made more difficult.
As virtual reality and the Metaverse makes huge strides in technological advancement, the gambling industry will be at the forefront of developments with the forecast that the global VR gambling market will be worth £30 billion by 2026. The online casino SlotsMillion is setting the industry trend and serves as a model for other casino operators. Clearly, online casino operators will be speeding up their readiness to take advantage of the benefits offered by the metaverse and we are likely to see further online casinos joining the virtual reality gambling revolution over the next few years.