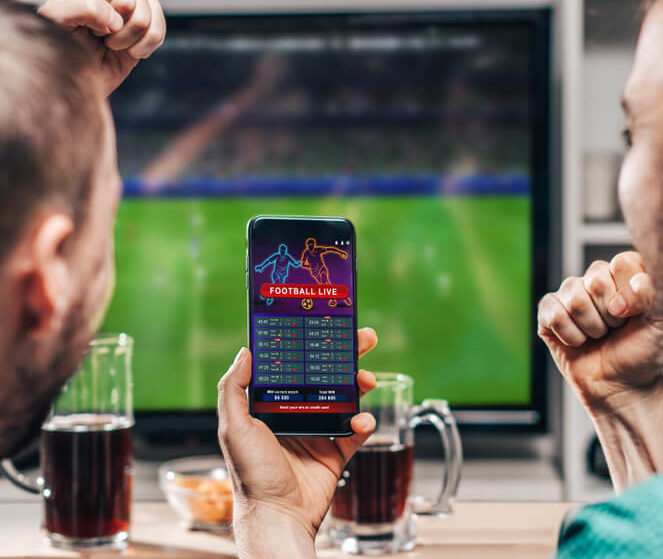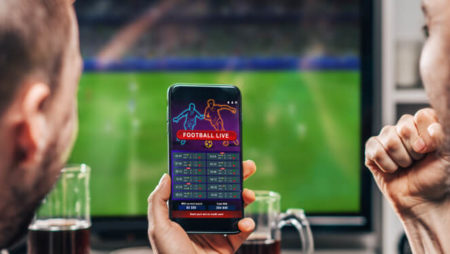 So, you think you can predict which football team will score first in a match? Can you predict which NBA coach will be fired next? You should try prop bets, the exciting albeit highly risky bet types available in all sports-related betting markets.
What is a Prop Bet?
A prop (proposition) bet involves predicting an unexpected occurrence that doesn't directly affect the outcome of a sports game, tournament, or seasonal championship. An example is predicting the first scorer in a soccer match. There are 11 players in a team, and any one of them can be the first scorer.
For that reason, bookies provide this betting market as a proposition. No one knows which player will score first, meaning whether a defender or striker scores first will be an unexpected outcome. Of course, some players are more likely to score than others, so players have varying odds.
That said, propositional bets come in all forms and shapes due to one reason. Anything can be a prop as long as bookmakers are willing to provide it as a betting market. This is why betting websites often have varying prop bets.
Types of Prop Bets
Proposition bets come in two types: fun and skilled. Either you play props for entertainment. Or you choose skill-based bets to maximize your profits. Fun bets require little to no skills. All you need is to pick a guess and hope to win.
Take the coin toss used to determine which NFL gets the first play in a Super Bowl game as an example. It could be head or tails. There's no way of knowing. Yet, you can take a guess and if you win, make some money. Of course, you also know you would lose.
On the other hand, skilled prop bets require in-depth research on a match, teams, and players involved. You're most likely to find skill-based props at the safest betting sites. An example is predicting the number of touchdowns Tom Brady will complete in a game.
Sure, there's no exact way of knowing the number of TDs Brady completes in an NFL game against the Cowboys. But you could do some research to find out the average number of TDs he's been scoring during the season. Then you can check his record versus teams from the NFC East and his record at home versus on the road. In other words, skill-based prop bets require that you consider multiple factors before you make a decision.
Odds and Payouts in Prop Bets
Prop bets have lucrative odds. But it's essential to read these odds properly so that you can assess the risk versus payout potential accordingly. Let's say there's a prop on which player will end up with the most points during an NBA game. It's the Lakers vs. the Golden State Warriors:
Lebron James (-110)
Steph Curry (-105)
Anthony Davis (+115)
By using these odds, Davis promises the most money. A $100 wager on the power forward earns you $115. However, you would need to wager $110 or $105 to gain $100 from James or Curry, respectively.
When you think about it, a game between the Lakers and the Warriors has too many players that could end up with the highest tally. As a result, choosing one specific player comes with a high degree of risk but also, sometimes, rewards. By comparison, a game between the Milwaukee Bucks and the New York Knicks might have fewer players likely to score the highest number of points in a night. 
Prop Bets by Sport
Prop bets are just like major betting types. They work on all popular sports, from football and baseball to basketball and hockey. That means you have fun making all sorts of random predictions in your favorite sport. And if you're lucky, you could win a lot more money than someone who spent hours predicting a money line. 
Global Soccer
Because sports betting has been legal outside of the US for many years, it does not surprise most bet types used today originated from soccer betting. This includes props like the first scorer, totals, number of cards, freekicks given, penalties, corners, futures to the referee getting injured.
Soccer has all sorts of crazy props. Anything you think can happen during a match can be wagered for real money. Take the example of referees getting injured. It's entirely random and unlikely—match officials have to be fit before officiating a game. Yet, you can have fun predicting it. 
NFL Football
In the NFL, props involve players or teams. For example, there could be a bet asking you to predict the number of yards Odell Beckham Jr. receives in a game. You could predict the number of tackles or assist made during an NFL game on the flip side. 
MLB Baseball
Like football, MLB props target players and teams. Can you predict which team scores the first inning? Or do you think you know which player will complete the first home run? Then you can make some decent cash predicting MLB prop bets.
NBA Basketball
If you think you can guess whether Lebron James scores 20+ or under 20 points during a game, then you should get started with NBA prop bets. There are more bet types, including the total number of points scored by both teams in an NBA match. Or you can get into the future to predict the NBA Champion early in the season.
Should you get into Props Betting?
Propositional bets are certainly not for everyone. Most of them are based on pure luck. Where skill is involved, the degree of a prediction occurring is still not assured. As a result, you don't want to get into props unless you're doing it for fun.
Props are exciting because you make a unique prediction and hope it happens. These bet types also give you a break from the same old betting markets. Vitally, they are also highly rewarding. Consider the guy who predicted Leicester City would win the English Premier League during the 2015/16 season.
The prop bet had odds 5000/1. Leicester went on to win the championship, and the man who made the wager won £72000: he cashed out before the season ended. Otherwise, he would have won £250000 from his £50 bet.