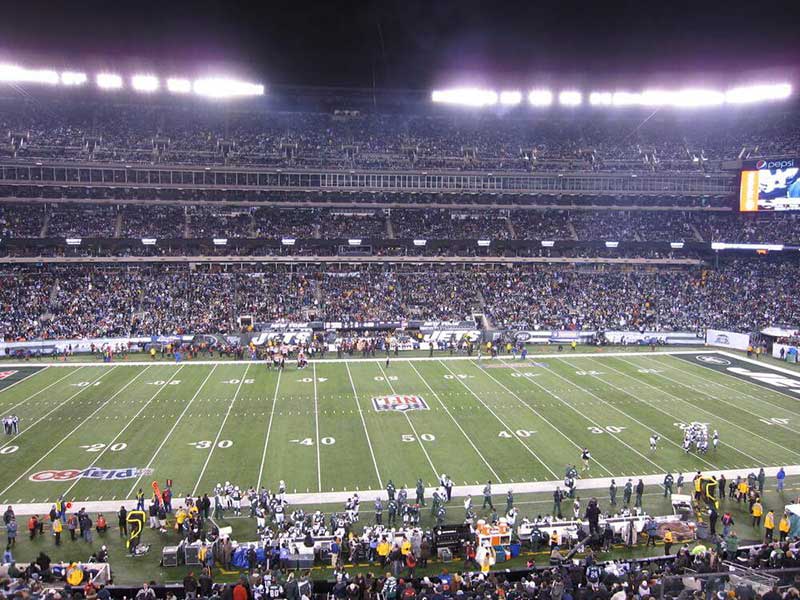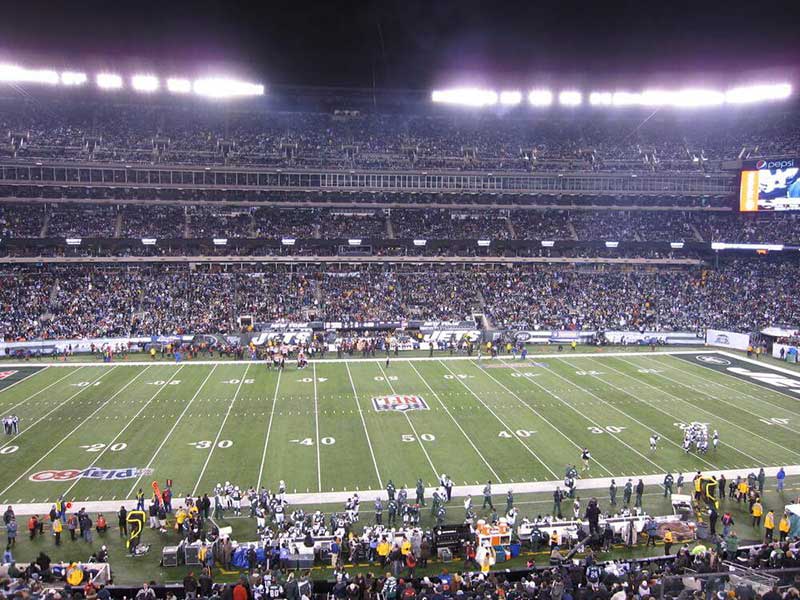 Ever since New Jersey made online gambling legal in 2013 through partnerships with land-based Atlantic City casinos, the market has registered consistently positive growth numbers. But analysts were not prepared for the type of growth being seen right now in the NJ market.
Even though casinos in Atlantic City were allowed to operate at 25 percent capacity due to the coronavirus pandemic, the 9 big New Jersey casinos raked in 3 percent more gross gambling revenue this September than they did the same time last year. That's primarily thanks to the burgeoning online casino gambling and sports betting in New Jersey.
Legal online casinos in New Jersey — all of which are operated in partnership with brick-and-mortar casinos in Atlantic City, such as Borgata Atlantic City, Caesars Palace Atlantic City, and Tropicana Casino & Resort Atlantic City — took in $46.5 million more gross revenues than they did the previous September. By comparison, revenues from land-based casinos plummeted from $224.5 million last September to $190.6 million in September 2020.
Revenue from legal sports betting in New Jersey actually fell slightly by $4.1 million from last year's figures, staggering at around $13.5 million for September 2020. On a more positive note, the Meadow Racetrack revenues spiked by a whopping 50 percent this year compared to the previous September. With modest gross revenues of $28.2 million, this isn't too shabby for the Meadow Racetrack considering that this figure doesn't comprise bets placed on horse races.
It's the sports betting handle, however, that's turning heads in New Jersey. Online and retail sportsbooks in the jurisdiction brought in a monstrous $748.6 million, which marks a 64 percent jump from the same time last. While this coincided with the re-start of NFL games, the revenue set a new record for a single month ever across all states that have legalized online gambling.
However, this isn't the first time sports betting has become the star of the New Jersey gambling market. In 2019, wagers placed on games online accounted for nearly 80 percent of the overall sports betting revenues. And for the first time, New Jersey overtook Nevada as the leading sports betting destination, as reported by WSJ.
Admirable consistency
The New Jersey Division of Gaming Enforcement (NJDGE), the state's regulator for the gambling sector, has so far licensed more than 10 online casinos, over nine sportsbooks, and 5+ poker sites. It's impressive how these online betting sites coexist with their land-based counterparts, which is one of the reasons why New Jersey is considered the gambling capital of America.
What's even more remarkable is the consistency of online casino earnings. The NJ online casino industry recorded revenues in the $41 million – $49 million range for five months in a row before the close of 2019. The revenues for January and February 2020 stood at around $52 million and $55 million respectively, helping the industry start the year on the right foot.
Despite COVID-19 scares, the NJ online casinos closed the month of March with a bumper revenue of $65 million. That figure jumped to $80 million in the fourth month of the year and has since remained in the $80-$90 million range.
In July, online casinos in New Jersey jurisdiction brought in $87.5 million, and August raked in a record-breaking $87.8 million. This is quite striking given that land-based casinos started opening their doors partially to customers during these two months. It's apparent that online casino revenues will continue on an upward trend even as we brave through a pandemic-ridden winter.
The kind of consistency is even more important as the entire New Jersey casino industry enters the offseason. Best of all, the online casino scene doesn't have a well-defined low season.
Revenues up across the NJ iGaming market
According to initial data from the NJDGE, New Jersey gambling revenue for September experienced a notable year-over-year increase of 6.5 percent. Unsurprisingly, this increase was driven predominantly by ongoing growth in online casino gaming and sports betting.
September was only the second month that Atlantic City casinos have been in activity since partial COVID-19 lockdowns were put in effect early this year. Although they are required to limit activity to 25 percent capacity, the total gambling revenue for September 2020 hit $323. 3 million, marking a decent upsurge of nearly $20 million compared to September 2019.
The return of the NFL, NBA, MLB, and other major sports events clearly had a great influence on the market's revenues. NJDGE reported a 19 percent year-over-year increase in sports betting revenue.
While the growth experienced in the sports betting niches has been tremendous, the revenue increase was witnessed across the board. Interestingly, online stands out as the most preferred route for sports bettors in New Jersey. When you look at the numbers, online sportsbooks accounted for $678.7 million of the $748.6 total sports betting revenue, while retail brought in the rest.
Who are the big earners?
Meadowlands — along with its online sub-licensees PointsBet and FanDuel — continue to lead the pack in the NJ sports betting market with $28.2 million in revenue. When compared with revenue for September 2019, that's an impressive jump of nearly 70 percent.
The biggest losers in the sports betting aisle are Resorts Digital and its sub-licensee DraftKings, which witnessed their revenue drop by more than 50 percent to $4.8 million from $10.7 million.
Meanwhile, BetMGM and Borgata, both of which are owned and partly run by MGM Resorts International, reported the biggest increase in sports betting revenue. They posted September 2020 sports betting revenue of $4.1 million, signaling an increment of 173.3 percent from the same month last year.
As far as sports betting revenue is concerned, William Hill and its partner Monmouth Park stayed level at $3.5 million.
Golden Nugget remains the online casino market leader with September revenue of $26 million, up 66.2 percent on last year. The second sport went to BetMGM and Borgata, which raked in $20.3 million, up 191.4 percent year-over-year.
In close third was Resort Digital (with sub-licensees DraftKings and PokerStars, reporting $20 million in revenue. That's 124.1 percent higher than the earnings for September last year.
Of the $87.6 million earned by the entire New Jersey iGaming industry, online table, and slot games account for the biggest chunk at $85 million, up 115.4 percent year-over-year. On the other hand, online poker generated $2.6 million in revenue, marking an increase of 55.8 percent from September 2019.