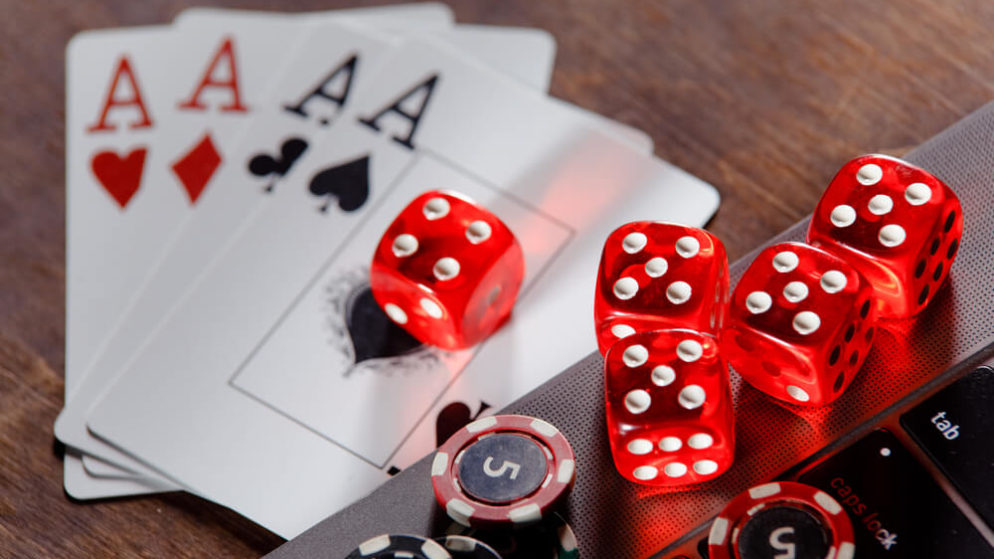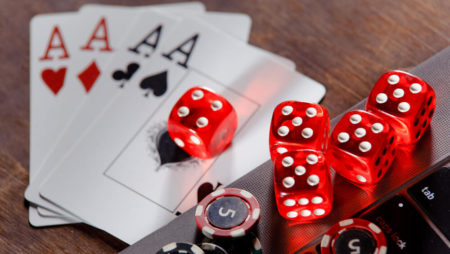 Online casinos have been around for nearly 30 years, but they continue to enjoy growing popularity. In the UK, consumers wager more than £6 billion every year with "remote" online gaming operators.
Yet, although a large proportion of the world now plays online casino games, there are many that have yet to give it a try. If you're one of them, but you're interested in having a flutter, then you may be wondering where to start. Fear not! This beginners guide to online casino games has you covered. 
Difference Between Online and Physical Casinos
If you've ever visited a land-based casino before, you may be familiar with some of the games and terminology. This knowledge will mean you'll be very familiar with much of what you see in an online casino, though it isn't necessary, so don't worry if you're a complete novice. 
However, if you have been to a physical casino before, you may be wondering what the difference is when playing online. 
The short answer is, not much. The games are very similar, though you often have much more choice when playing online. Of course, you don't get the same level of personal interaction when playing online, though live games (more about those later) can recreate some of this. 
Playing online brings many other benefits, including:
No need to travel

No dress codes

More deposit and withdrawal options

The freedom to play wherever and whenever

More choice when it comes to betting limits

The option to play for free
Choosing the Right Casino
Once you've decided that playing online casino games is something you want to give a try, you need to choose which casino to join. In many parts of the world, there are dozens (or even hundreds) of options to choose from. 
All this choice is great as it means there is something for everyone, but it does mean it can be a little daunting for new players. 
Thankfully, you'll find plenty of reviews for different casinos on popular review sites that you can use to decide which one is right for you. There will be many big and reputable names you will likely recognize already, even if you have never played in an online casino before. These are often a good place for new players to start. 
Get More for Your Money With Bonuses
Before you sign up and make your first deposit, it's worth checking if the casino offers a welcome bonus. These typically come in a few different flavours:
No deposit/sign up bonus – typically a small bonus that you receive just for creating an account with the online casino

First deposit bonus – a bonus that matches the amount you deposit, usually giving you twice the amount of funds to play casino games with

Free spins – a bonus that lets you play video slot games without having to wager your own money
These bonuses will let you get better value as you play, though you don't have to stop with just one. Many savvy casino players will jump from company to company, taking advantage of all the bonuses on offer. 
Remember to always check the terms and conditions for each bonus as each casino will have slightly different rules. The things to look out for are how long you have to claim your bonus, how quickly it will expire afterwards, and what wagering requirements are attached to it. 
Wagering requirements mean that players must place wagers equivalent to the bonus amount a prescribed number of times before they can withdraw those funds. This requirement may be as low as 2x (two times) or 4x (four times), or may be as high as 40x. 
Learning the Ropes
If you've played casino games before, you'll be familiar with all the rules. However, if you're not sure how to play, don't let this put you off. Most online casinos offer guides that explain the rules of online casino games and when you're on top of that, you can begin to look at more advanced strategies. 
If you don't feel that that's enough, you can find plenty of other guides online, including video tutorials, that explain how to play popular casino games like roulette and blackjack. 
Most online casinos have free games that you can also use to practice on before you begin playing real money versions. This is a great way to put into practice what you've learnt in tutorials and cement your learning. 
 While free and real money games mirror each other very closely, it's worth remembering that success in playing money games doesn't guarantee you'll replicate it when you start making wagers. 
Understanding Different Game Types
One of the biggest benefits of playing casino games online is that you have a lot more choice compared to land-based alternatives. However, this means there are lots of other game types you need to understand.
One thing you'll notice is that many table games have different rule variants. For example, roulette will be offered in European, American and French versions. These games are materially the same except for some differences around the number of pockets on the wheel and a couple of tweaks to bet types. 
You may also notice different limit options. Online casinos cater to players of all types, including high rollers and those playing on a budget. To help keep the experience fun for everyone, games are usually separated into different limit sizes.
Live games have become a popular option in recent years. They are typically played in the same way as other online casino games but instead of the player just seeing computer-generated graphics on their screen, they are also shown a live video feed of a dealer that's spinning the wheel or dealing cards, just like in a land-based casino. Many players love this type of game because it provides a more immersive and interactive experience. 
Another popular category of online casino games is the video slot. These are the successor to the classic mechanical slot machines that were invented in the late 19th century and became popular through the 20th century. You'll often see hundreds of different options of slot game, so if the format interests you, you'll almost certainly find a version that's right for you. 
There are lots of intricacies that make modern slots more varied than in the past, including daily and progressive jackpots that grow bigger over time, dozens or even hundreds of paylines per spin, and bonus features that mix up the mechanics.