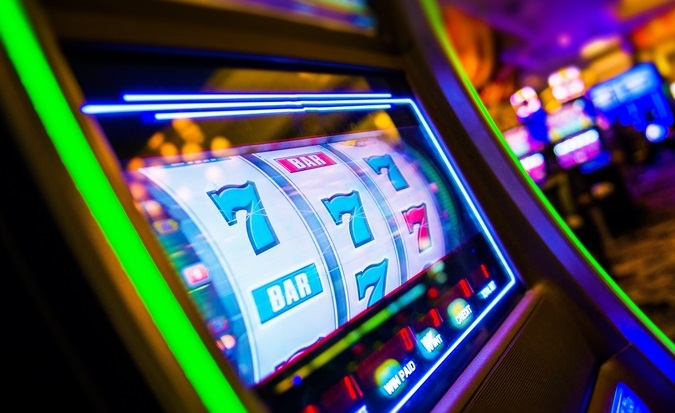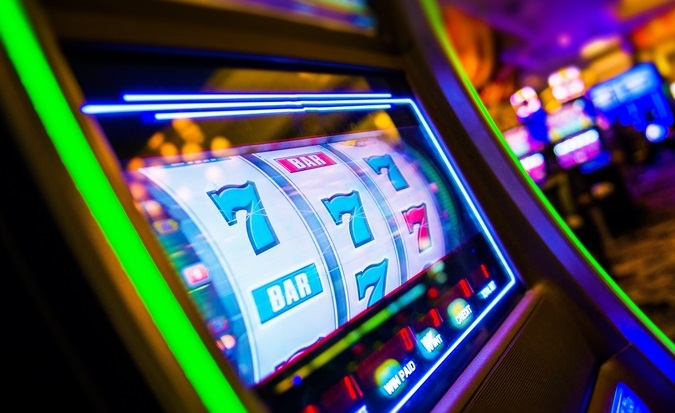 If you have spent any amount of time inside a land-based or online casino, you will already know that slots are an easy casino game to play. That's because there is very little skill involved and slots are attractive to new players simply because of that. A slot tournament is also far from complicated. At a land-based casino, players sit at their favorite slot machine and spin the wheels. The main difference in a slot tournament is that you are playing against other players who are also doing the same thing as you. The winner of the tournament is determined by who has collected the most winnings by the time the event ends. The player with the highest winnings will receive the grand prize. Online slot tournaments are a bit more involved and we'll get to that. But before we do, here is a closer look at what you need to know about slot tournaments in general.
The Basic Format Used In A Slot Tournament
At a land-based casino, if you have ever seen a section of the slot floor blocked off and saw a group of players pounding away at the slots as fast as they possibly can, you will have witnessed a slot tournament. The casino gives each player in the tournament a set amount of credits and within a specific time frame, players spend them. Winnings are monitored and the big winner gets the tournament prize. Slot tournaments are a great way to meet new players and slot fans will travel from great distances to be a part of major events. It's also a fun variation of a casino game that does not normally involve a lot of outside interaction.
The Cost of Slot Tournaments
Although the casino gives you credits to spin with, there is an entrance fee to participate in a slots tournament. Known as a "buy-in," you are looking at spending between $25 and $50 to enter and the entry fees are typically what is used to create the grand prize for the slot tournament winner. For some slot players, getting into a tournament is a good way to keep a handle on how much they will spend playing at the casino. You may find the odd free tournament and some casinos plan private tournaments that are primarily aimed at their regular customers as a loyalty perk to those VIP members.
Game Strategy
Considering that slot machines utilize something called a random number generator, there is no way to beat them. That means when you are participating in a slot tournament, you are at the mercy of how lucky you happen to be at that specific time. But there is one way to get ahead while spinning as fast as you can to add to your winnings before time runs out and the event ends. Since you are not wagering with your money and using credits supplied by the casino, spin with max bets for all of your spins. That way, when you hit a pay line, you will earn the highest possible payout for that spin.
Online Slot Tournaments
The success of slot tournaments at land-based casinos has been replicated somewhat at several online casinos, with some notable differences. For example, online slot tournaments typically last longer – up to a month and players don't always play with credits offered by the casino site. Usually, regular gambling playthroughs are what are tracked during the time frame of an ordinary online slot tournament. At the end of the time limit, the player with the most winnings earned will receive the grand prize. Usually, that is delivered in the form of cash. Here is an example of where to spin and win real money online.
Other Types of Online Slot Tournaments
Online casinos have created many other types of slot tournaments designed to keep players interested in staying at a particular casino site. In other words, these are often used as perks or incentives to prevent players from moving to another online casino site with more attractive offers. Here is a breakdown of some of the different types of online slot tournaments you may encounter.
Comped Tournaments
Comp points are loyalty rewards that you can earn from playing with real money at some online casinos. As your comp points add up, you climb the ladder of a VIP Program. Typically, comped slot tournaments are reserved for just VIP players (high rollers who are regulars) at the casinos that organize the events.
Extender Tournaments
These slot tournaments are much like Reloader Tournaments only they provide you with the option to buy Add-Ons that will assist in boosting your final score. It is common to take this option as the add-on will optimize the odds of a player winning during the timed event. 
One-Shot Tournaments
As the name implies, you get one chance to qualify for the next stage in this type of tournament. That means there are no extra options like re-buys or add-ons. As you can imagine, this type of online slot tournament brings out the competitive nature of most players who are fighting to move on.
Reloader Tournaments
This type of tournament is much the same as a re-buy you would find in a poker tournament. You have a specific amount of time to play and if you wish, use a re-buy for an extra fee to start playing all over again should you exhaust your bankroll or credits before time has elapsed. 
Scheduled Tournaments
This is one of the most common types of slot tournaments you will discover online. They are advertised or promoted in advance and you need to register to participate. You will also have to provide a buy-in fee and that will guarantee you a spot in that particular event. 
Signup Freeroll
As a new player to an online casino, you may be offered the opportunity to play in a freeroll slot tournament. These are a good way to spend some time figuring out the way the casino operates and get the feel for the slots. Prize pools are generally small but worth the extra experience.
Sit and Go Tournaments
This is an open-seat tournament format. There are only so many seats allowed for the tournament and you must register for yours. Once all seats are filled, the event starts. One thing to keep in mind here is that there are times when you will be waiting a length of time for all seats to fill. 
Survivor Slots Tournament
This is the one tournament format that is the most competitive as it includes an elimination phase. The play revolves around different rounds and the winner from each move on to play other round winners. You cannot re-buy or use an add-on in this type of slot tournament.
In Conclusion
Slot tournaments are fun, easy ways to spend time in front of a slot machine. Whether you do it at a land-based casino or online, these events can be a lot of fun and add to the excitement of gambling. Because slots do not require any special skill to play, slot tournaments are open to all levels of players and are a great way for beginners to learn more about the fun to be had by spinning wheels for various sized jackpots.