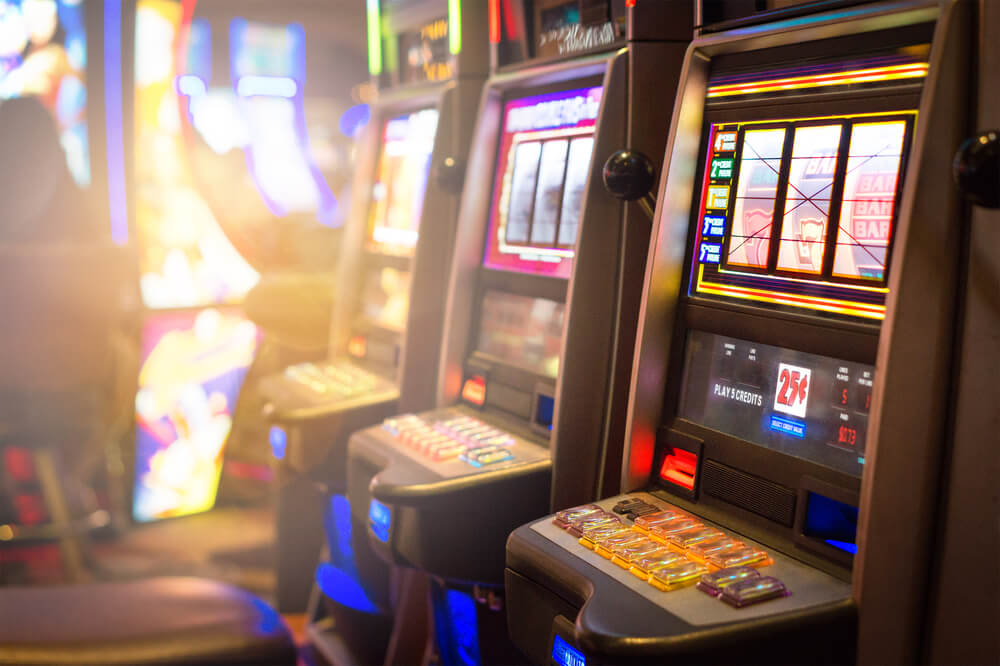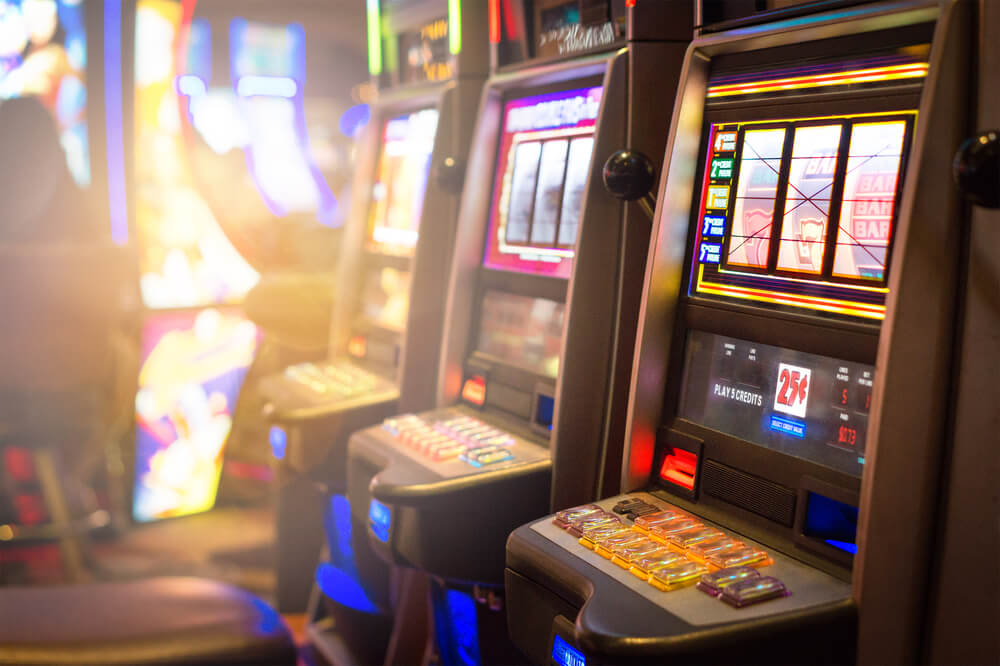 Call them one-arm bandits, fruit machines, pokies; puggy, poker machines, or just slots— slot machines are truly the hallmark of casino gambling. Whether you have visited a land-based casino or tried your luck online, you are probably familiar with them.
Slot machines have been around since the late 1890s, and have gone through tremendous modifications and improvements in technology over since that time. Today, slot machines come in an enormous variety of styles that includes ultra-modern 3D and online slots with incredibly complex features and gameplay.
In this step-by-step guide, we lay out everything you should know to play slot machines like a pro, including how they operate, basic ideas behind these gambling devices, and nifty tips to help you develop a killer winning strategy.
Introduction to Slot Machines: What You Need to Know
Like every casino game, it pays to understand the terms, lingo, and features that you are more likely to come across while playing slot machines. Here are the most common ones:
Bonus Rounds: These are unique bonus features designed to enrich the gameplay of a slot and provide bettors with a chance to win extra spins, jackpots, and prizes. A bonus round is usually activated when three or more scatter symbols land anywhere visible on the reels.
Classic Slots: These are standard three-reel slots designed after the traditional fruit machines found in most gaming halls.
Max Bet/Bet Level: This is simply the most credits you can wager on a slot game or machine per spin. Every slot has a highest bet level the player cannot exceed. Of course, slot machines designed for high-rollers usually have high max bet levels.
Payline: This entails a row, pattern or combination of symbols that determines payouts for a slot game. Wins occur when a winning combination of symbols matches along one or more of these paylines. Sometimes they are referred to as winning lines or betting lines.
Old-fashioned slot machines have only one horizontal payline, along which three winning symbols (usually fruit symbols or 7s) have to line up for you to be paid. The vast majority of today's slot machines, however, are multi-payline, with some featuring up to 100 paylines or more. One video slot game, for instance, can have diagonal, horizontal, vertical and zigzag paylines, among others.
You can activate any payline by putting a wager on it before you spin the reels. Your total payout per spin will depend on how much you placed on each payline and the number of activated paylines.
Multiplier: A rewarding bonus feature when it comes your way, a multiplier will increase your winnings, multiplying your payout by the given multiple, whether that is 2x, 3x, 10x or even 15x.
Payout: This the earnings players get when they hit a win on a slot. 
Paytable: Typically appearing at the top of a slot machine, the pay-table refers to a list of RTPs or possible payouts you can expect for various potential combinations of symbols you can land while playing the game. It may also contain the help file, instructions, and tell you whether there are jackpots, scatter symbols, wilds & other bonus features.
Progressive Slots: These are special slots that feature a progressive jackpot, in which the jackpot amount keeps increasing as long as players wager on the game. It will continue swelling incrementally until it is won, at which point the jackpot resets to the default amount.
Some progressive slots are standalone, which means their jackpots only increase when someone plays on that particular machine. Other progressive slots are linked within a casino, while others are interconnected across all casinos featuring that specific game.
Reels: These are spinning drums or columns marked with the slot game's symbols. It's essentially what spins when you play the game, and where they stop determines whether you won or not.
Three-reel classics, for example, feature 3 spinning columns, and they are based on traditional slot machines found in most pubs, casinos, arcades, bowling alleys, barbershops, and other gaming halls. These are easy to learn, play and win. Some feature more than three reels, with standard five-reel video slots being the most available and the most popularly played in land-based and online casinos.
Return to Player Percentage (RTP): Also called payout percentage, RTP refers to the relative amount of money you can anticipate a certain slot machine to pay back. It's usually expressed as a percentage of every $100 wagered.
Theoretically, a slot game with a higher RTP is more likely to pay out. Suppose you begin with $100 and wager $1 per spin on a 96% RTP slot machine, for instance. After 100 spins later, you will likely remain on average with $96 since the house has an advantage of 4% over you.
Scatter Symbols: These are unique symbols that trigger bonus rounds when they appear anywhere on the visible reels. Generally, you have to get three scatter symbols on the screen to activate these bonus rounds that range from mini-games to free spins and even Wheel of Fortune. They can boost your payouts by up to 15x depending on the slot game.
Video Slots: This is a modern type of slot featuring animations that appear when winning combinations land on the payline. These are typically five-reel slots with multiple bet-ways.
Volatility: Also known as variance, volatility is a measure of how frequently a slot game pays out. The payouts of a high variance slot are larger but payouts are less frequent with a longer period between them.
Wild Symbols: These are special symbols that can replace or stand in place of winning symbols on a slot machine. When they appear in a winning combination, they can increase the value of the win by a specific multiplier.
3D Slots: These are much like video slots but boast three-dimensional interactive graphics, symbols, and characters. They are usually multi-payline and multi-reel with a unique storyline, byline or theme, ranging from ocean to inter-galactic themes.
How to Choose a Slot Machine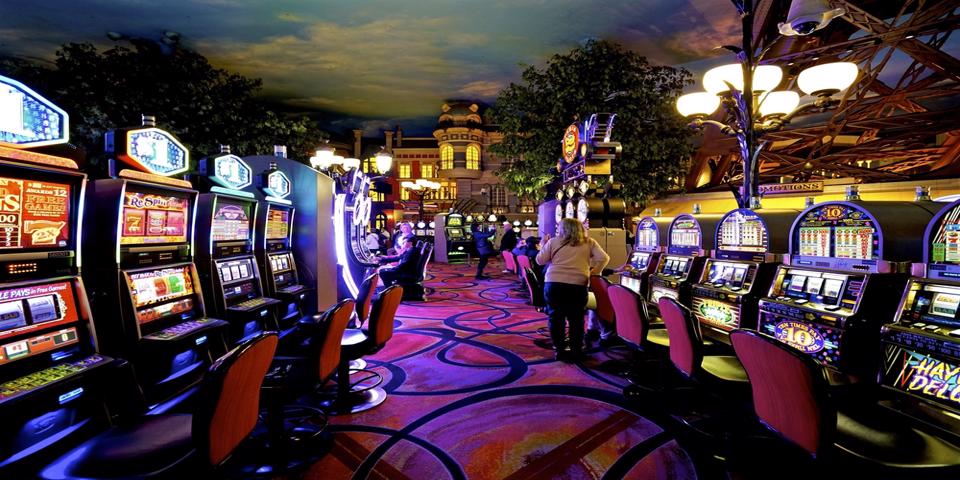 Slots have become virtually synonymous with the world of casino gambling. Whether you are sampling what Vegas has to offer or trying your luck at an online casino, you are sure to come across myriad slot games.
There's not much in the way of hacks, tricks, or shortcuts you can use to beat slots. With Random Number Generators (RNGs) in place, slots are famous for being 100% random, so no level of expertise will give an advantage.
Nonetheless, there are a few actions you can take to elevate your odds and win more often at slots. The first point to keep in mind is that not all slot machines are created equal.
Different slots not only come with all sorts of different symbols, background music, themes, gameplays, and extra features, but they also all offer different payout rates. That's why your next best bet is to choose a slot machine that's a good fit for your level of play, gaming style, and budget.
With that in mind, here are the top factors to consider when choosing the right slot machine for you to play.
1- Value – Pick Slot Machines with the Highest Payouts
If you want to get the most value from your casino play, your best shot is to select a slot machine with the highest possible payouts. These slots not only guarantee more winnings but you are also more likely to have fun while earning the money.
An excellent way to figure out if a slot machine pays out handsomely is to look at its Return-To-Player (RTP) percentage. This is the single most important entry on the slot's paytable.
As already discussed, the RTP is the portion of all the money you gambled that the slot machine returns or pays back to you (as the bettor). Ideally, the bigger the percentage payout (RTP) of a slot machine, the more favorable it is, meaning you are more likely to make decent wins.
It's worth noting that this is a ballpark or theoretical figure and doesn't say exactly what amount of your wager you will get back when you play real money slot machines. It just gives you a sense of how "fair" a slot machine is – whether it will run through your bankroll quickly or not.
Lucky for you, nearly all casinos indicate RTPs for their slots, so it pays to check this out before you put your hard-earned dollars on the line. If it's not found on the paytable, you can simply do an online search.
As a rule of thumb, you should go for a slot machine with a percentage payout higher than 96 percent; anything else is like flushing your money down the drain. So choosing a high-RTP game is indeed a great strategy to start playing slots on the right foot!
2- Jackpots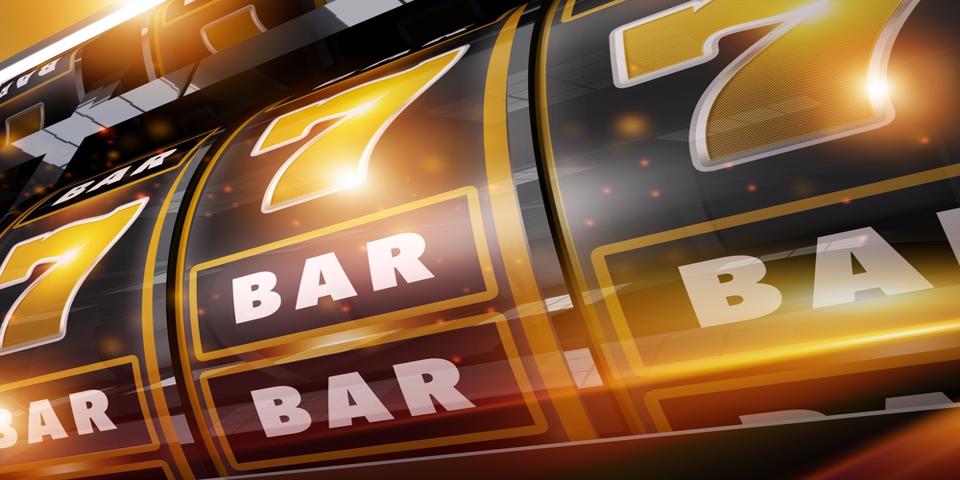 Hitting the jackpot is the biggest payout you can strike while playing a slot. Not all slot machines have jackpots, however; so your first question should be: does it have one?
Slot jackpots come in all shapes and sizes‒from double-digit mini-jackpots to mega jackpots worth millions of dollars.  If you hope to land a life-changing payout, you might want to stick to progressive jackpot slots.
A classic example is Microgaming's hot progressive slot Mega Moolah, flaunting a set of four lucrative jackpots — mini, minor, major, and the mega jackpot which currently stands at over $8.7 million!
Playing progressive slots is a long-term strategy, but won't do much to boost your short-term goals. That's because the slots with the biggest jackpots usually have lower RTPs and, therefore, pay less frequently.
In light of this, if you aren't after the big bucks, slots with smaller jackpots might be your BFF. We understand that those massive progressive jackpots are lavish, but your odds of hitting one are minimal.
3- Style
Another key factor to consider when picking a slot machine is your style of play. This almost always boils down to the features offered by the game, including graphics, soundtracks, animations, themes, and other gameplay characteristics.
Ordinarily, a classic 3-reel slot is an ideal pick for a player who likes a pared-down game with no frills and all play. Unfortunately, most casinos have phased out these simple slots in favor of graphic-rich and feature-loaded five-reel video slots.
Do you like to play slots while listening to inspiring background music? If yes, then multi-payline video slots should be your best option. They sport advanced graphics, cinematic animations, high-quality soundtracks, and bonus features that are sure to take your gameplay to a whole new and exciting level.
Of course, you can pick a slot machine based on a theme that most suits your taste and style of gambling. Slot pundits usually recommend that you steer clear of branded games because they usually have high house edges. These include slots branded after popular films, celebrities, sports personalities, shows, musicians, and so forth.
That aside, some of the most favored themes for slots include: magic, fairy tales, outer space, horror, animals, fruits, and even cute themes. 
If you happen to enjoy horror-themed slots, for example, you can never go wrong with classics like NetEnt's Blood Suckers 1 & 2 or Yggdrasil Gaming's Wicked Circus. 
Cherry Blast by Iron Dog Studios, on the other hand, will likely float your boat if you love cute, fruity themes. The same goes for Berryburst MAX by Net Entertainment. Space-themed slots like Starburst by NetEnt or Galactic Speedway by Booming Games will get your blood moving if your favorite theme is Space & Aliens.
Animal-themed slot games are a dime a dozen in the casino universe, so you won't be hard-pressed to find one that will truly appeal to your style. Take your pick from favorite titles such as 1 Can 2 Can by NextGen Gaming, Raging Rhino by SG Digital, Gorilla by Novomatic, and Cash Camel by iSoftBet, just to give you a taste.
Mobile compatibility also goes hand-in-hand with a player's style and preference. After all, if you're a player who loves playing on the go, you will need to choose a slot game that is optimized for mobile play. It should load and play smoothly on mobile devices, and at least be compatible with Android and iOS devices.
4- Reviews – Heed what others are saying about the Slot
Naturally, a slot maker wouldn't hesitate to shout out on top of mountains that its game is the best available, which is why you will hear all about its pros and probably none of the cons up front.
The casinos, on the other hand, would rather see you play slots that give them an added edge over you. Needless to say, they will go to great lengths to push low-paying slot machines down your throat.
Who, then, is looking after the player's interests? This is one of those situations where you need to trust what other gamblers and industry experts have to say. Otherwise put: read online reviews of the slot.
If a particular slot seems to be "rigged" in favor of the casino or doesn't pay, other bettors will likely call the game out quickly. It's important to understand that slot reviews will present different information depending on who is doing the writing.
If you are better off hearing directly from the horse's mouth, be sure to check out player forums, social media groups, Reddit, and other avenues. Don't be afraid to ask tough questions; other gamblers are always willing to out a bad apple.
Online casino review websites like WSN and Online Casino Gems offer a trustworthy way to find honest reviews. They have experts, usually seasoned slot players, who do all the legwork, get player opinions, and take the slot game for a spin to provide an unbiased and elaborate review.
5- Volatility
As with all casino games of complete chance, there is no way you can influence the outcome because there are no precise tricks or strategies to beat slots. This differs from classic table games like roulette, blackjack or baccarat in which you can apply tried-and-true betting strategies like Martingale, Paroli and D'Alembert systems.
Be that as it may, your odds of winning while playing slots vary a great deal depending on the volatility of the game you pick.
At its most basic, volatility determines the level of risk you take when you play a specific slot machine or game. You can think of volatility as the "risk factor" you should pine over while choosing the right slot machine. 
The question of whether to go for a low or a high volatility slot comes down to your bankroll, style of play, and long-term goals. For example, if you intend to stretch your bankroll the furthest, you're better off going for low volatility slots. 
Low volatility, or variance, implies that the slot machine pays out fairly frequently, but the wins are usually smaller. These slots are typically great for players who just want to have some fun and make the most of their play.
If low-variance slots sound like your cup of tea, try your luck on iconic titles such as NetEnt's Starburst, Microgaming's Thunderstruck II, Playtech's Bonus Bear, NetEnt's Guns N' Roses, Real Time Gaming's Enchanted Garden II, or Microgaming's Wild Scarabs.
If you're gunning for the big bucks, however, you would be wise to stick to high volatility slots. This type of slot often includes progressive jackpot slots, these games usually pay out large sums, but the odds of winning are comparatively low. That's why they are an outstanding choice for jackpot chasers who are prepared to wait it out for the huge wins.
Examples of high-volatility slots include Play 'n Go's Book of the Dead, Microgaming's Immortal Romance, NetEnt's Dead or Alive, Yggdrasil's Cazino Zeppelin, and WMS's Raging Rhino.
It is indeed possible to land a huge win while playing low volatility slots. However, the likelihood of that happening is on the low end.
Medium volatility slots fall somewhere between their low and high variance counterparts. Both the payouts and odds of winning at these slots are modest.
If you like slots that bring together the best of the two worlds – low and high variance, then try out hot titles such as NetEnt's Gonzo's Quest, Yggdrasil's Vikings Go Berserk, Microgaming's Terminator II, IGT's Cleopatra and Thunderkick's Flame Busters.
6- Promotions and Bonuses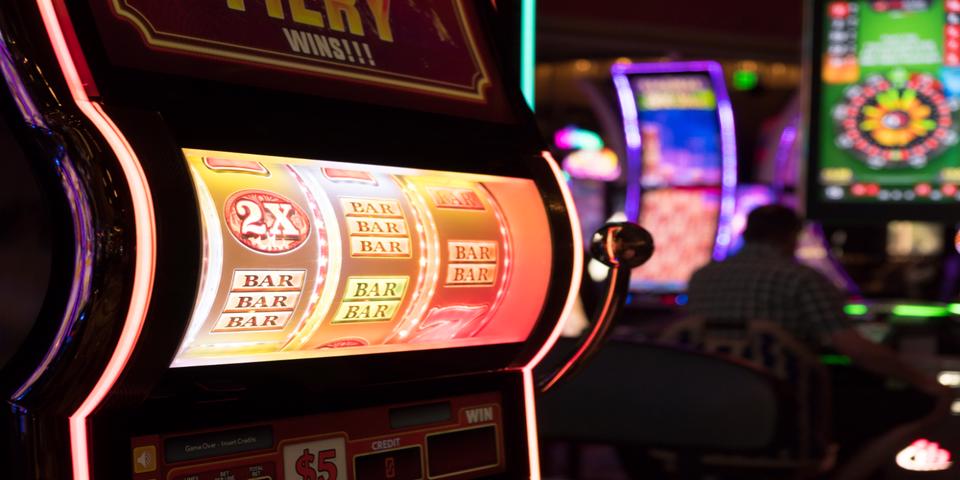 Whether you're playing slots at a brick-and-mortar casino or online, you should take full advantage of bonuses, rewards, and promotions on offer. The benefits are immense, and there is nothing here to lose.
New customers signing up at an online casino can look forward to lucrative welcome offers that may include a no-deposit sign-up bonus, matched deposit bonuses, and free spins on specific slots. Don't forget to carefully go through all of the fine print, because some terms & conditions can limit claiming, usage or cashing out of bonuses.
You should also stake-out ongoing promotions because most online and land-based casinos offer a variety of them, including seasonal gifts, special rewards, reload bonuses, cashback, and impromptu free spins.
When a new slot game is introduced by a gambling site, the launch usually comes with a raft of extra spins you can use to build out your bankroll or try out the game. Claiming bonuses gives you an opportunity to learn the ropes and sharpen your skills, while not risking your real money. It's all on the house!
Before You Start Playing: Here's what to Do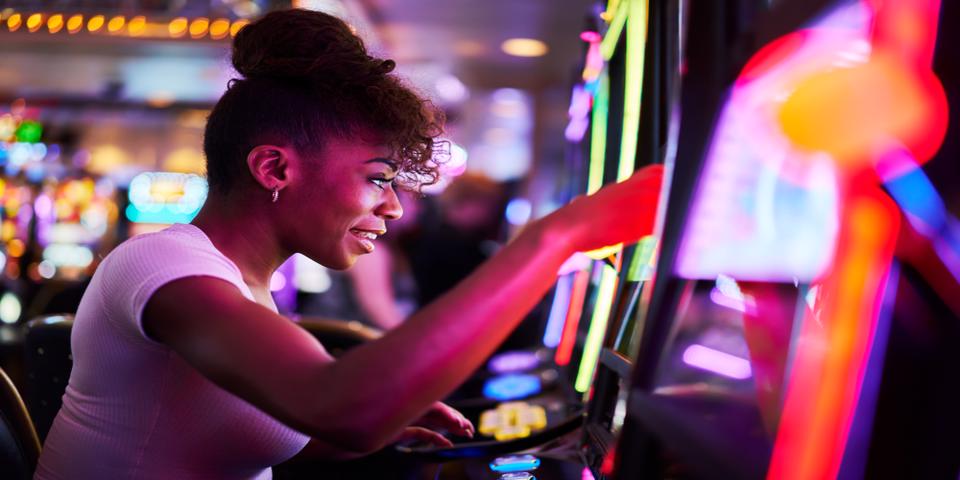 Whether you are a newbie or a veteran slot player, it's important to learn the ins and outs of the game before you start playing. It is only in this way that you can come up with a killer strategy for attacking the game and boost your chances of winning.
Here are some important steps you should consider taking before you plunge into play:
– Read the Terms and Conditions
Nearly everyone is guilty of not reading Apple or Google terms of service, but you shouldn't come to a casino with that same mindset. Take your time to actually read the Terms & Conditions put forth by the casino; far too many people don't do this.
The most important terms are those that pertain to casino bonuses and promotions. That's because descriptions of bonus offers are usually misleading. After all, no casino is in the business of giving out money. There is always a string attached to the bonuses.
A few terms and conditions to watch out for include:
Cash-out limit: This refers to the amount of bonus you can convert into withdrawable funds. It's typically expressed as a multiple of the bonus amount. For instance, a 1.5x conversion limit on a $100 bonus means that you can't cash out more than $150 of your winnings.
Game contribution: Standard casino bonuses can be used to play nearly all slot games because they count 100% towards the wagering requirement unless stated otherwise. Some casinos specify that bonuses, especially free spins, are only applicable to a specific slot or set of slots.
Validity: This term states how long you have to claim a bonus or complete the wagering requirement. It's usually one week.
Wagering requirements: This term tells you what you need to do in order to cash out or withdraw your bonus winnings. In most casinos, you will be required to play through the bonus 10 to 50 times before cashing out.
– Go through the Slot's Paytable and Instructions
Before you start playing, it's always a great idea to peruse the game's paytable, help file or instructions. The paytable is similar to the instruction manual for playing the game.
This list paints a vivid picture of what combinations of symbols result in a win. Instead of being blindsided by the gameplay features, it's worth taking a look at the paytable to understand the worth of each symbol and the structure of the slot.
From the table, you can discover if the slot incorporates special features like bonus symbols, scatter symbols, wilds, multiplier symbols, jackpots, and so forth. The instructions will explain how you can approach features like bonus rounds so you can claim free spins and extra cash prizes.
– Practice, practice, practice
It's important to take the slot for a spin before you wager real money bets. Thankfully, nearly all online slots have a free-play mode you can use to hone your skills and improve your gameplay. More crucially, practicing free games gives you a chance to get a true feel of the slot.
Ready to Play: The Best Betting Strategies
Choosing the absolute best slot machine for your gameplay is only half the battle. The next crucial step is to master and put into play killer betting strategies such as:
Understand that Higher-Denomination Slots Yield Handsome Payouts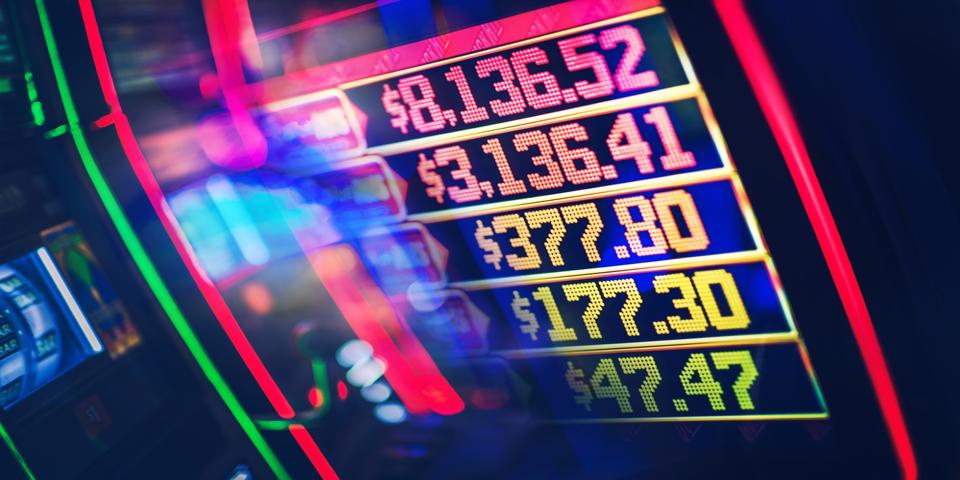 When selecting an ideal bet level for your slot play, your decision is often a trade-off between risk and payout. More frequently than not, higher denomination slots and bets payout better than lower denomination counterparts.
Given this, dollar slots tend to produce a higher payout percentage than quarter slot machines, which in turn pays out more than dime slots. On the other hand, penny slots return a lower payback percentage than dime machines or other higher denomination slots.
That doesn't mean that every player should make one dollar or higher slot bets. Let's not forget that lower denomination bets offer higher entertainment value. After all, playing higher-denomination slot games implies that you have to wager more and incur more risk.
Practice Prudent Bankroll Management
All slots give the casino a slight advantage over the player. As a consequence, most players will end up losing money while playing slots, and there is little you can do about it.
Of course, it's possible to land wins – even big payouts – while playing a slot machine. Make sure to savor every moment of your win, but remember that the trick is to know when to quit, which is where good bankroll management skills come into play.
The first rule of managing your slot money, or any gambling money, is to never wager any amount you cannot afford to lose. More importantly, ensure that you go for slot machines that match your bankroll.
To be a smart player, should set your win and loss limits in order to keep your gambling activities in check. As a general rule, your bankroll should be able to last 250 slot wagers giving you around 3 hours of play.
For example, if you're planning to play a dollar slot at an online or land-based casino, you will require a minimum bankroll of $250. You should still set a loss limit so you can quit the game or switch to a lower denomination slot when you lose say $100 in less than an hour.
The worst thing you can do at slots is to chase losses by increasing your bet level. The chances are good that you will lose even more money, and probably crazily run through your bankroll.
In case you're lucky, you should also have a win limit. If you decide to cap your winnings at $1250, for instance, you must take a break from the slot once you reach this threshold. If you are at a live casino, you can walk away from the gaming floors, take a breather, and perhaps go get something to eat.
The bottom line is that you shouldn't bet more than you can afford to lose, and you should know when to stop playing a slot machine.
Begin with Small Bets
This is a betting strategy that every rookie should heed to so as to ease into the game without losing a fortune. Sometimes called "prime the pump," this strategy hinges on the gambling assumption that big wins don't happen right away.
As such, you should begin by placing smaller wagers and then work your way up. Hopefully, you will be making big bets when real wins come your way. That doesn't mean that you should disregard your win/loss limits and other bankroll management tactics.
When and How Often Should You Max Out Your Bet?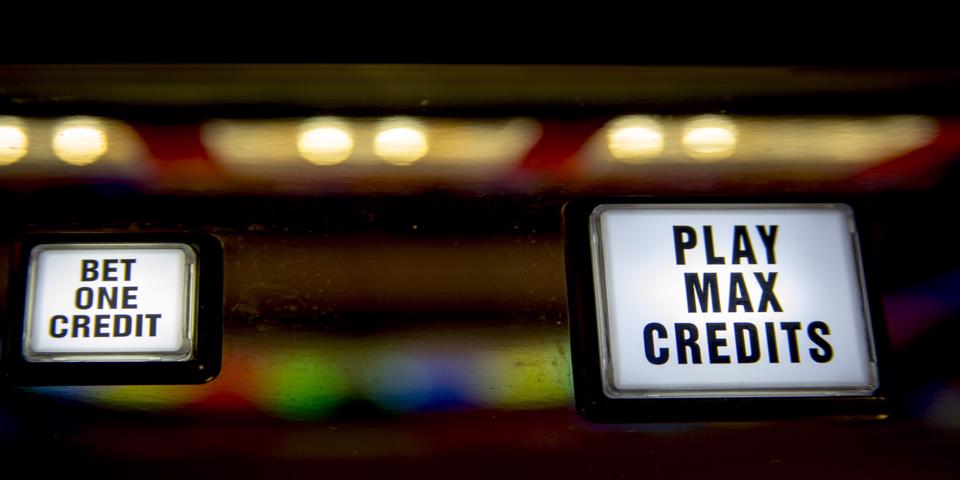 As you might have heard before, you can't win big payouts at a progressive slot if you don't max out your bet. A small portion of your bet on a progressive slot machine goes into a jackpot or set of jackpots. The more players wager on the progressive lot the bigger its jackpot gets.
The classic 3-reel slots typically come with one progressive jackpot as the topmost payout. If you're playing at a land-based casino, you must wager max coins to be entitled to the jackpot. So if you're on a $10-max slot machine, you can kiss becoming a multimillionaire goodbye if you bet only $2 per spin.
As with video poker, the higher the amount you bet on a slot, the more payouts you will receive if you land a win. On the contrary, the smaller your bets, the smaller your wins.
When it comes to video slots, these normally come with multi-tier progressive jackpots. Every video slot usually has between 2 and 12 progressive jackpot levels, and each level has a set max bet you have to make in order to be eligible.
Take the famous progressive video slot Mega Moolah by Microgaming, for instance. The game software giant incorporated a 4-tier progressive jackpot with levels named mega, major, minor, and mini. In order to be eligible for the mini jackpot – the lowest of the bunch, you must bet at least 1 cent on all 25 paylines (a minimum total of $0.25).
There are a few exceptions to this rule. On a few video slots, you don't have to make maximum-coin bets to qualify for the jackpot, meaning all bettors are eligible for the top payoff no matter their bet size.
Stay Clear of Branded Slots
Branded slots are instantly familiar with great graphics, animation, and themes designed after favorite cartoon characters, movies, TV shows, heroes, celebrities, musicians, etc.
Other than showing your love for your entertainment favorites, there is not much more offered by branded by slots. In some way, they are thought to be used by casinos as bait to lure in unsuspecting players.
Most branded slots such as Game of Thrones have some of the lowest return to player (RTP) percentages in the gambling world. Yes, they are super fun to play, but you are more likely to burn through your bankroll like crazy.
Take Advantage of Bonus Features
Every slot game is different in its own right, and the big difference usually comes in the form of additional features like Wilds, Scatters, Multipliers, Bonus Rounds, Free Spins, and much more.
Free spins, for one, are the Holy Grail because they allow you to reinforce your bankroll and boost your odds of winning. It shouldn't evade your notice, however, that free spins are normally tied to hidden terms and conditions for cashing out.
Prohibitively high wagering requirements can suck the fun out of playing slots with extra spins. There is no question about that, but these bonus spins can be worthy of your time.
If you're lucky to land wager-free spins, then you are in for a special treat. These no-wager bonus spins come with no strings attached, although signing up is a given.
What Happens When You Win on a Slot Machine?
Nothing beats the feeling of landing a major win on a slot machine. Seeing dollar signs flashing on the screen can make anyone's heart skip a beat.
There are many different ways slot machines payout depending on where you're playing.
Most old-school gaming halls have coin-operated slots. These accept quarters, dollar bills, or unique coin tokens specially made for the machines. When you hit a win, the machine will calculate your payout and add it to your coin balance.
When you're ready to receive your winnings or leave, you just press "pay" and coins will drop to the till. Some old-style slot machines payout immediately in coins.
Most live casinos issue electronic cards you pre-load with slot credits. You can reload the card at any time or redeem the balance for real cash at the casino's cage.
Modern video slots, of course, don't have real coins but instead use virtual tokens. Every bet you make will come out of your credit balance. In a similar way, your balance goes up every time you win. To take your payouts, simply cash out your slot credits into a real money account balance.
Slot Tournaments: How They Work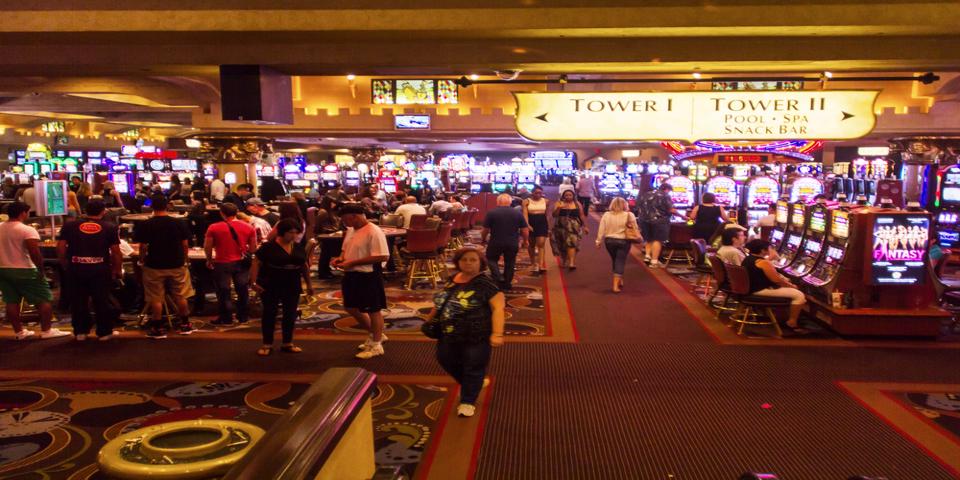 Slot tournaments are exactly what they sound like – exciting contests in which players compete against one another by playing slots. Every wager you make on slots earns you a point, credit or coins.
The more slot bets and wins you make, the higher your tournament ranking, which will boost your odds of winning the contest.
Once the slot tournament is over, the bettor who has accumulated the most credits or points will be awarded the grand prize which can be worth over $10,000. That's just about it. Both land-based and online casinos regularly run slot tournaments in a bid to attract new customers and keep existing ones happy.
How do slot tournaments work?
First of all, a slot tournament can be free, meaning any slot player can participate in it without any initial investment. You can expect the prize pool to be on the lower side.
Often, however, these contests have a buy-in price or entry fee, which usually falls between $20 and $250. Each casino structures its slot tournaments differently.
At Caesars Palace in Las Vegas, for example; the buy-in is around $100 and the contest is limited to 100 participants only. That means a total of $10,000 would be up for grabs.
Every tournament has a pre-set number of winners, and the prize for each rank can also be different. Most brick-and-mortar casinos pay up to 15 best performers, while popular sites can push this number to 25 or even higher.
For most contests that need an entry fee, the casino typically issues every player the same specific amount of credits for use on slots, giving every participant a level playground. Thus no one receives more playing credits than anyone else.
All players play on the same type of slot machine, offering an equal chance to everyone. The contest period usually varies from one casino and tournament to another. In most tournaments, players compete in two 15-minute sessions.
While in the contest, no one is allowed to use the auto-play feature and each player has to manually press "spin" every time. As soon as the allotted time runs out, the top-ranked players in terms of credits earned are declared the winners.
Slot tournaments come in many formats, including signup freeroll, scheduled tournaments, sit-and-go tournaments, comped tournaments, reload tournaments, one-shot tournaments, extender tournaments, and survivor slot tournaments.
As with any competition, slot tournaments can be cut-throat, which is why you need to keep the following tips in mind:
There is no room for celebration – wait until the very end of the tournament to celebrate your wins
Bet on all paylines – you will spin less and potentially win more credits
Play max bets
Press play or spin repeatedly
That's the gist of it. While there are no guaranteed strategies to help you win, you can use these tips to increase your chances of landing the grand prize.
What if a Slot Machine Malfunctions?
In an unfortunate case where a slot machine malfunctions, it's important to follow due process so you don't incur any unnecessary losses.
Even though rare, slot machine malfunctions can indeed happen.
The first move you should make is to get in touch with a casino employee or management. There is usually someone in charge of the slots gaming floor. The floor manager will likely call an engineer to take a closer look at the slot machine.
If you have good reason to believe that the malfunction denied you a payout such as a jackpot, you can always talk to the casino. If the casino disputes your claim, you can take it to the gambling board. 
If you're playing at a Las Vegas casino, for instance, you can contact the Enforcement Division of the Nevada Gaming Control Board.
Final Thoughts
Slots are unquestionably the most popular games in the casino universe. They are fairly easy to learn and play, making them a favorite choice for newbies and seasoned players alike.
Given that they are games of chance, playing slots has more to do with luck than strategy. Even so, there are some strategies you can employ to pick a slot machine that will likely pay.
To recap:
Select a slot game with a higher payout percentage (RTP)
Go for progressive slots if you're after the big bucks
Choose well-reviewed slots from trustworthy developers
Take advantage of free spins, bonuses, and other slot promotions
Don't forget to read the fine print
Pick a low volatility slot for more entertainment value and enjoy more frequent payouts
Once you've chosen a great slot machine for your style, first you need to read the Terms and Conditions, making sure to go over bonus wagering requirements and cashout limits.
To enhance your betting strategy and learn the rules, be sure to check out the paytable and practice in free-play mode.
When you're ready to play, it is vital to keep the following strategies in mind:
Start with small wagers and work your way up
Manage your bankroll wisely by setting win/loss limits, and sticking to them
Choose higher denomination bets if you want bigger payouts
Avoid branded slot games
Take advantage of bonus features
Play max out bets to be eligible for progressive jackpots
Aside from these run-of-the-mill strategies, participate in slot tournaments whenever possible.