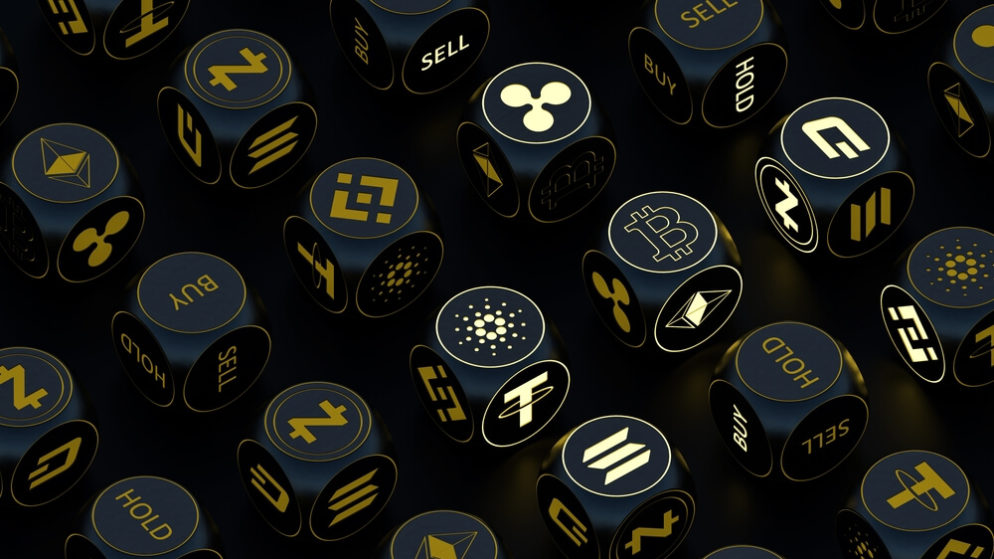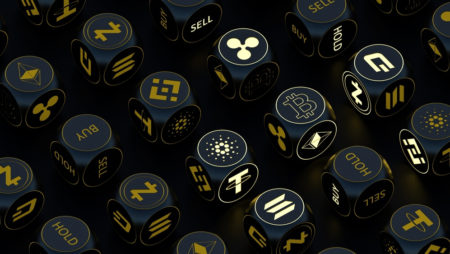 Lucky Block has introduced a new Bitcoin-based online casino and sportsbook. With this newly incorporated offering, Lucky Block customers will henceforth have access to poker, slots, table games, as well as live casino. Punters will be allowed to wager on various traditional sports, as well as esports.
Combined with its already vibrant NFT competitions, the new iGaming offerings will no doubt help to attract even more modern gamblers to the fold. With this feature, LuckyBlock has joined yet another lucrative market with the sports betting industry in the country currently valued at more than $70 billion.
What's so great about this new online casino is that it offers punters versatile payment processing options in different coins including Dogecoin, Bitcoin, Ethereum, Litecoin, Tether, and more. As time progresses, Lucky Block intends to add more coins, which should give punters more variety than they've had before.
It is also worth noting that as far as payments are concerned, Lucky Block does not have any transaction costs save for the network fees. To make it easy for sports fans to register, Lucy Block doesn't impose any tedious identity verification checks that are typical of many other sportsbooks. 
Slow but steady growth for Lucky Block
Lucky Block has made a name for itself among enthusiastic punters for its unique approach. Unlike other gambling platforms that rely on cash, Lucky Block is a blockchain platform. This means that punters can use NFTs instead of conventional entry tickets to participate in competitions that excite them.
As one of the only blockchain competition platforms in the country, Lucky Block stands out with ease. The company, which was founded in the UK is based in the Cayman Islands. LuckyBlock first debuted its services at the beginning of the year on the BNB Chain network before launching its new version on Ethereum later this July.
Initially, Lucky Block was created to offer more transparency in both online and offline lottery and gambling competitions. In addition to this, the CEO and founder of Lucky Block, Scott Ryder, also had the vision to create a platform that offered customers more long-term opportunities for generating profits.
Not only has Lucky Block fostered the growth of modern betting and lottery opportunities, but the platform has also gone a step further to offer financial advice for its customers. Lucky Block's platform has also been designed to allow it to achieve all the objectives listed here. 
For instance, the platform relies on an advanced ledger system that enables customers to receive their payouts much more quickly. Plus, both tickets and players are generally validated to ensure that issues relating to data loss and manipulation are minimized. This decentralized platform offers all customer access to the ledgers while protecting the customer's funds from cyberattacks.
The team at Lucky Block has worked hard to develop a transparent platform that is not only fair but one that consistently creates new content and competitions for its customers to enjoy.  
Lucky Block organizes an array of competitions that offer massive cash prizes. For instance, not too long ago in October, Luck Block debuted a huge giveaway with a colossal jackpot worth $1 million. While the platform does indeed do its best to organize a host of exciting prize draws, the $1 million Bitcoin giveaway is by far its most lucrative.
The only thing required for interested participants to take part in the tournament was ownership of at least one of the platform's Lucky Block NFT. During the competition, players could purchase one Bitcoin NFT for approximately $71.58, which was an amazing prospect for low-stakes players.
For punters to take part in competitions on the Lucky Block platform, they must buy a unique and specially tagged NFT from Launchpad.xyz. All of the NFTs are priced based on the potential size of the jackpot. In addition to acting as an entry ticket, the NFTs also reward the owner with a percentage of the reward pool daily.
This is what has lured many modern punters to the platform as Lucky Block provides punters with value in the long term. In addition to Bitcoin prizes, Lucky Block also regularly offers luxury property and luxury cars as potential gifts.
Owing to this new sportsbook, LBLOCK has been primed for a pump for a while now as the upcoming monthly token burn continues to draw closer and closer. Burning in cryptocurrency refers to the process in which owners remove their coins or tokens from circulation. When coins are removed from circulation, it consequently reduces the number of tokens in use.
Token burning is a general strategy that cryptocurrency companies use to impact the price of a token in the market. That's because one of the largest factors that determine the price of cryptocurrency is the supply and demand of traders and investors. If the demand for a token falls while the supply continues to rise, the price of the token can take a hit or even drop brutally.
As such, coin burning helps tokens to recover to a certain extent. Because burning is designed to decrease the circulating supply, the increased scarcity tends to generate higher demand, which automatically causes tokens to increase in value. The downside of burning though is that for it to be impactful, large amounts of crypto must be burned- it wouldn't work with just a handful of coins.
LBLOCK's first burn did not take place until this September and as you can imagine, it caused quite a commotion within the crypto-gambling community. Fortunately, the burn worked in LBLOCK's favor as it ultimately helped to boost the demand. After the successful launch of the first token burn, the platform organized yet another program in November.
Final Thoughts
As mentioned above, both the LuckyBlock app and website are well-designed with simplicity and user-friendliness in mind. LuckyBlock has created an intuitive platform that offers punters easy access to its most important features such as obtaining tokens, NFTs, and now, slots and live casino offerings for its already well-taken care of customers.