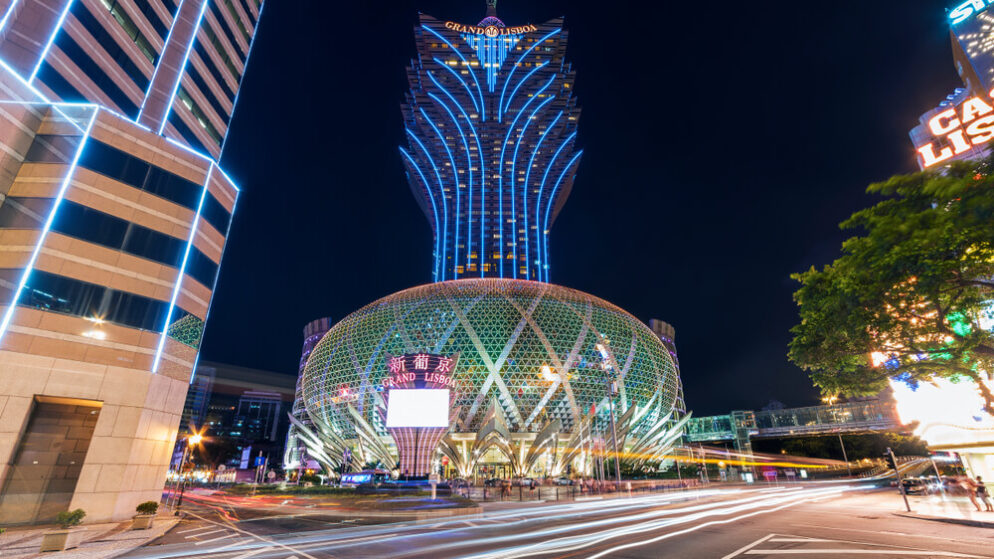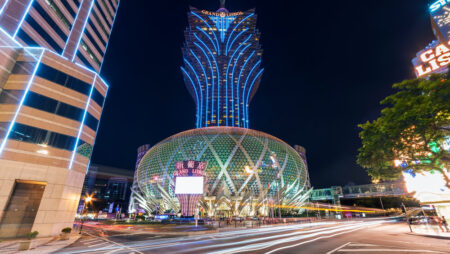 Macau casino operators are swimming in free cash flow as gross gaming revenue (GGR) bounces back with a bang. According to analysts at JP Morgan, the six concessionaires in the world's largest gambling hub are poised to report their best quarterly earnings before interest, taxes, depreciation, and amortization (EBITDA) margins on record.
The casinos in the special administrative region (SAR) posted a GGR of $9.93 billion for the first two quarters of 2023 combined, marking a 205% uptick compared to the same period last year. Analysts have credited the return of mass players who are plunking down more money per visit than before the coronavirus pandemic hit in early 2020.
The surge in free cash flow comes despite the enclave's casinos struggling with a crippling staffing crisis and higher borrowing costs off the back of mixed inflation data in Asian markets.
Macau sees strong GGR recovery in the opening half of 2023
Revenue tally after June 2023 quarter paints a promising recovery picture for Macau concessionaires. The casinos, which attract predominantly visitors and bettors from mainland China, saw their combined GGR for the second quarter soar 31.3% from the MOP $34.64 (USD 4.32) billion in Q1 to hit MOP $45.49 (USD 5.65 billion). 
They marshaled a CGR of MOP $80.14 (USD 9.93 billion) in the first 6 months of 2023 combined, up a whopping 205% from the figure reported by the Gaming Inspection and Coordination Bureau for the first half of 2022. 
Macau, the only Chinese territory where gambling is permitted, just recently started easing its Covid curbs and opening its borders. The enclave's six top casino operators longed patiently for the ruling regime in China to ease its contentious zero-Covid strategy. That meant movement in and out of the mainland was off-limits after much of the rest of the globe returned to 'normalcy.'
China pivoted away from its zero-Covid policy starting in late 2022, much to the excitement of Macau casino concessionaires. They were even more thrilled to see the last border restrictions lifted in early January, causing a throng of gamblers and tourists to flock to the Las Vegas of Asia. 
Although footfall at Macau casino floors hasn't returned to pre-pandemic levels, heavy spenders have fueled a surge in gaming revenue and profits. In May alone, SGR casino operators posted a GGR of MOP $15.57 (USD 1.93 billion), recording the highest monthly gross gaming revenue tally since the beginning of the pandemic. More excitingly, the Q2 revenue numbers show that the GGR has bounced back to 62% of the $9.14-billion seen pre-Covid-19.
Recovery largely powered by increased mass player visits
Much of the gaming revenue turnaround has been driven by mass players, along with their premium mass counterparts. These classes of gamblers — mostly middle-class Chinese — have been plunking down more money at the casino floors and splashing on more expensive luxuries like penthouse suites, champagne, and high-end spas when they visit than before Covid struck.
Analysts at the Asia Pacific arm of JP Morgan Securities noted that mass-player gross gaming revenue skyrocketed thirty percent quarter-on-quarter to reach almost ninety-percent recovery in Q2 versus sixty-seven percent in Q1. The firm estimated that the spend per mass-player visit was about thirty percent above pre-COVID-19 levels.
VIP GGR rebounded as well, reaching about twenty five-percent recovery in Q2 versus eighteen percent in Q1. The influx of direct VIP players (the so-called whales) nearly doubled compared to pre-Covid levels, according to JP Morgan Securities.
GGR dipped slightly in June but remains strong
Macau's casino giants posted the second-highest GGR monthly tally of $1.88 billion in June, but the figure was a slight dip of 2.3% from the $1.93 billion reported in May, the best-earning month since pre-Covid-19. 
Despite the tiny lag, June's gross gaming revenue was a staggering 514% higher than the same month last year, when Macau casinos raked in only $307 million. The revenue upsurge demonstrates the strength and resilience of recovery in Macau's gaming sector.
However, analysts believe that the comeback of live performances to the enclave played an even bigger role. The Hong Kong superstar Leon Lai has been headlining at Studio City, while Galaxy Arena has seen the return of concerts by K-pop band BlackPink. Jacky Cheung's 30-day residency at Cotai Arena pulled sizable crowds and pushed cage activity at The Venetian Macao to record levels.
Macau also saw 366,935 visitor arrivals during the four-day Dragon Boat Festival, with more than 100K people coming in on two days of the holiday in a row.
Record-breaking profits for Macau's concessionaires
Solid gaming revenues have translated into record-breaking profits for the six Macau casino concessionaires —Wynn Macau, Sands China, SJM Holdings, Melco Resorts, Galaxy Entertainment, and MGM China.
Mufan Shi and DS Kim, both analysts at JP Morgan, said the operators in Macau posted EBITDA margins of 26% for the three months ending June 30, surpassing the previous record of 24% seen before the COVID-19 pandemic. They reported a combined EBITDA of $1.7 billion for the second quarter, up 47% from the $1.1 billion for the first quarter and 73%-recovery from pre-Covid levels.
Analysts Kim and Shi believe adjusted gaming profits could go as high as 30% by 2025, especially with most operators implementing cost slashes and improving their revenue mix. A case in point is Macau Legend, which recently offloaded its Savan Legend Casino to focus on its businesses within the enclave. The investment holding firm sold its Laos casino to the renowned Japanese businessman Shundo Yoshinari in a $45 million buyout deal. 
Analysts see more upside
Analysts are bullish on the outlook for Macau's casino industry. They believe that the recovery is still in its early stages and that there is more upside potential in the coming quarters.
This up-cycle is a promising sign for the future of Macau's casino industry. It suggests that the industry has not only recovered from the impact of the pandemic but is also poised for further growth in the coming years.
Wrap-Up: Looking ahead to Macau's earnings reports and outlooks
With the end of the quarter, attention now turns to the casino operators' earnings reports and outlooks for the rest of the year. Analysts expect most will beat estimates for the quarter and raise their forecasts given strong summer demand. They see over fifty percent potential upside in the earnings cycle despite economic headwinds in China.