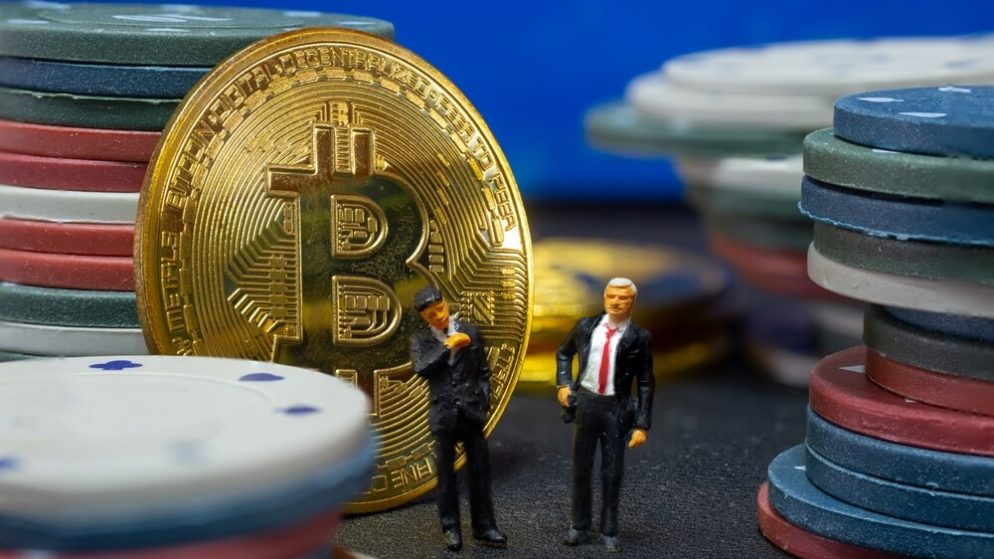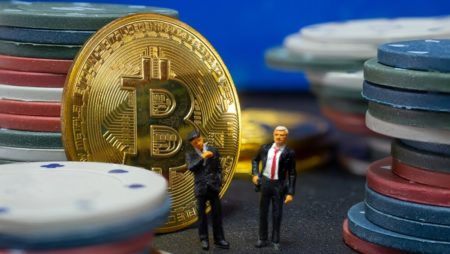 As cryptocurrencies continue to grow in popularity, more and more gamblers are now opting for crypto casinos over their traditional alternatives. In the US, particularly, where online gambling laws are still tricky in many states, crypto casinos have stepped up to offer a unique gambling opportunity for punters to enjoy all the thrills of online gambling while maintaining their security and anonymity.
One such crypto casino that has gained massive popularity among modern punters is Stake. Stake.com offers gamblers from the US and many other parts of the world a massive array of games and gambling options. Not only has Stake become the go-to for many punters, but the crypto casino has also been praised for its high level of security, its friendly interface, as well as its capacity to handle transactions in a fast and efficient manner.
According to the Financial Times, Stake has grown to become one of the most highly demanded online casinos in the world and is now ranked as the 7th largest betting group in the world bed on revenue. While other gambling giants such as DraftKings continue to struggle, Stake has cemented its place in the sector.
According to a report by the Financial Times, Stake generated gross gaming revenue worth close to $2.6 billion in 2022. This was a boost of more than $1.2 billion in 2021 and a massive increase from the paltry $105 million that the casino generated in the year before that. This is quite a massive achievement considering that the gambling company is still relatively young and is operated by 2 childhood friends under 30.
The 2 childhood friends, Ed Craven 27, and Bijan Tehrani 28 first created a Bitcoin gambling platform known as Primedice in 2013 at just 20 years. This platform would lay the foundation for what is Stake today. Primedice is still operating and offers punters a wide selection of casino games, video poker, as well as sports betting in both crypto and fiat currencies.
Although it's emerged as one of the most recognizable names in gambling, Australian-based Stake has been through a rough patch over the last couple of months thanks to the crypto winter that has made it difficult for many crypto-based businesses, especially those in gambling, to attract investments and expansion opportunities. 
Throughout the crypto winter, numerous publicly traded, as well as privately held crypto companies have been hit hard by the enormous plunge in the price of various cryptocurrencies. For instance, one of the largest shocks in the world of crypto was the collapse of the well-known crypto trading giant known as FTX. 
FTX filed for bankruptcy in November last year despite enjoying a valuation of $32 billion in February 2022. The founder, Sam Bankman-Fried has been under trial for claims that he swindled customers of the exchange.
Yet another crypto broker known as Genesis also filed for bankruptcy protection. Before the filing, Genesis is reported to have owed creditors at least $3 billion. Genesis tried selling off its various assets to come up with the necessary funds and recently cut 40% of its workforce. 
Several more crypto companies that have felt the wrath of Crypto Winter have been Three Arrows Capital, Bitfront, and BlockFi. As the crypto winter persists, the prices of various digital currencies have continued to drop. Case in point, Bitcoin which is the largest and most popular of all cryptocurrencies, lost most of its value in 2022.
In the last year alone, the price of Bitcoin has plunged by more than 65% and now drifts between a value of $17,000-$20,000, which is a far cry from 2021's all-time value of $70,000. As the most in-demand digital currency, Bitcoin makes up approximately 42% of the entire digital currency market. The good news though is that industry professionals appear hopeful that the worst of the crypto winter is behind us.
Stake.com expands partnerships
Just recently stake.com expanded its reach and influence when it signed a partnership deal with the Alfa Romeo Formula One team worth $100 million. This partnership deal could not have come at a better time for Stake.com as the crypto world continues to recuperate from the crypto winter that has seen the crypto market endure some of its toughest periods.
This new partnership deal has brought a renewed sense of hope for crypto companies, especially those in the gambling field. Many big-name brands had started distancing themselves from crypto-based firms owing to the winter. However, with such massive partnerships such as the newly forged relationship between Alfa Romeo and Stake, this could just be the sign that crypto companies have been looking for.
As a result of this strategic partnership, the Formula 1 team will henceforth assume the new Alfa Romeo F1 Team Stake branding. The multi-year relationship is anticipated to be worth $100 million and will allow Stake to expand its opportunities for engaging existing and new customers through activations and brand engagement.
This isn't Stake's largest strategic partnership in the sports world though. Last year, Stake teamed up with hip-hop sensation Drake for a live stream giveaway. The giveaway, which took place last year in May, saw lucky Stake customers compete for a chance at the $1 million Bitcoin giveaway.
In June 2022, Stake also announced that it had entered into a partnership deal with English Premier League team Everton. This record sponsorship agreement was regarded as the highest-value front-of-shirt sponsorship deal since the club was founded 145 years ago. Since this deal, Stake.com's branding has appeared in front of the Everton team's shirts.
It also appears on media backdrops, on screens during games and interviews, as well as across Everton's digital platforms. This agreement with a top-tier premier league team has no doubt helped to fulfill Stake.com's grand ambitions and impressive expansion plans. It is also worth noting that Stake.com was also the first-ever "Official Betting Partner of the UFC in Asia, as well as Latin America.
Final Thoughts
Although the crypto winter has wreaked havoc on companies crypto-based companies, Stake.com still appears to come out on top. Stake will likely continue to be a major emerging force in the gambling space, which means that bigger partnerships and expansion plans are likely on the horizon.