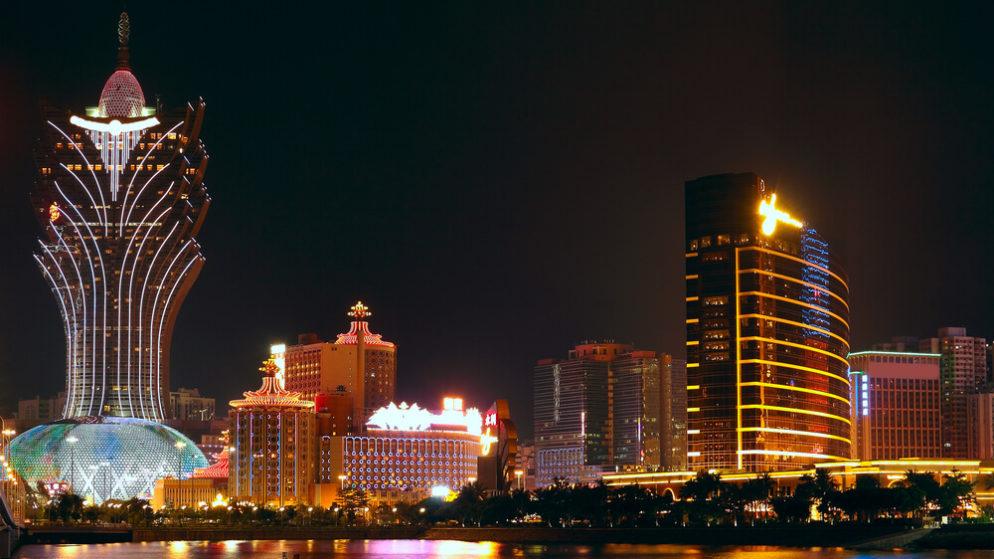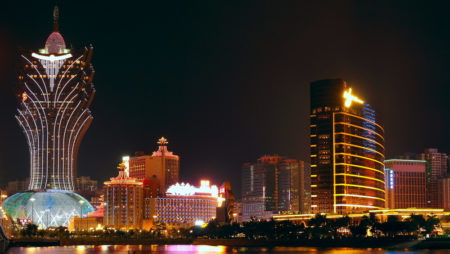 Casinos in Macau were hit hard during the pandemic shutdowns. However, things in the once-popular market appear to be changing for the better. Following the suspension of pandemic prevention for the first time in 3 years in December 2022, prospects for casinos in Macau appear to be improving.
So much so that ahead of the Chinese New Year, casinos in the region reported a severe shortage of casino staff. According to casino operators, the region is currently averaging more than 40,000 tourists with the city expecting this number to climb to 60,000 during the upcoming Chinese New Year.
The Chinese New Year is scheduled to kick off on January 22nd. The Tourism Authority expects an average of 47,000 visitors, which means that casino employees will be required to work around the clock to cater to the increased demand. 
Current casino floor workers have already been asked to anticipate overtime commitments, which will naturally take them away from their families during the festivities. For instance, casino floor staff at Galaxy Macau, as well as the Venetian Macao have reportedly told staff members to remain on reserve for overtime shifts.
Macau, which is a former Portuguese Colony, is the only Chinese territory that is allowed to offer gambling services. For years, the gaming industry in the city was operated as a monopoly by casino magnate Stanley Ho. In 2002, however, additional casino operators were introduced in a bid to create a fair market.
Just before 2022 concluded, mainland authorities announced the re-introduction of e-visas. China's National Immigration Administration announced that electronic applications (eVisas) for travel from the mainland to Macau would recommence as per the Individual Visit Scheme.
The eVisas were introduced at the beginning of January this year and officials expect that the resumption will have a positive effect in the long term. Although the world's hospitality industry has been showing signs of recovery over the last year, Casinos in Macau were still grappling with the devastating effects of the pandemic on its hospitality industry.
Macau casinos continue to struggle
As of July 2022, casinos in Macau were still dealing with issues of restrictions that were causing the casinos to bleed millions of dollars each month. Due to prolonged lockdowns, the largest and most lucrative gambling hub of the world was still operating under China's contentious zero covid policy.
Casinos and gambling facilities have always been included as part of the closures, which has continued to negatively affect the sector's GGR. All the major casinos in Macau such as Sands, Wynn, and MGM have all been impacted by the pandemic, which has kept the borders of the city isolated for more than 2 years.
As casinos continue to anticipate the traffic during the Chinese New Year, the good news is that Macau's GGR has steadily continued to improve. In November 2022, casinos reported a GGR of approximately $370 million. Based on reports from the Directorate of Inspection and Coordination of Games, the gross gaming revenue for the 11 months of 2022 amounted to 38.71 billion patacas.
Although the $370 million generated in November 2022 was certainly impressive for a gambling market that was still reeling from the pandemic, it represented a significant drop in revenue compared to the same period last year. According to the Gaming Inspection and Coordination Bureau in Macau, the 6 commercial casino operators continued to struggle under the pandemic measures.
November's GGR marked a decline of 56%, which stands as further proof that the restrictive gambling conditions continue to prevent any meaningful growth in the gaming business. Macau's casino revenue in November was also a decline of 23% compared to October 2022 and was almost a 90% decline compared to what all 6 casinos managed to generate pre-pandemic in November 2019.
Not only do casinos continue to lose thanks to the empty gaming floors, but bit operators are also losing a lot more each month from their spas, hotel rooms, restaurants, and entertainment spots. While other neighboring gambling markets show signs of recovery, Macau's casinos have been forced to sit on the sidelines and watch. For instance, in Nevada which is Macau's largest competitor, casinos generated at least $1 billion in each of 11 months in 2022.
For now, there still doesn't appear to be an end to pandemic restrictions in sight. China's zero tolerance for the pandemic has been criticized by numerous health officials. Many experts and health officials believe that it is an unrealistic goal that will only continue to make it harder for the market to recover quickly.
More investments should help attract more visitors
With more visitors expected to arrive from mainland China, commercial casinos now stand a chance of survival. Not too long ago, the 6 casinos in the region renewed their 10-year licenses. US giants Las Vegas Sands, MGM Resorts, and Wynn Resorts all had their licenses renewed and promised to invest at least $14.83 billion into the city's casinos over the next 10 years.
The casinos expect to utilize almost all of the $14.83 billion into upgrading non-gambling-related verticals such as sports events, celebrity performances, conventions, as well as fine dining experiences. MGM China, for example, plans to invest in a high-end wellness center that will be designed in collaboration with revered filmmaker Zhang Yimou.
The Sands, on the other hand, plans to add a convention center, as well as introduce a garden-themed hotspot for guests and visitors.  Moving forward, Beijing has made it clear that it wants Macau to attract more foreign tourists as Mainland tourists still account for the region's largest share of tourists.
Final Thoughts
The pandemic restrictions in Beijing have turned what used to be the most lucrative casino market into a struggling one. Since 2019, visitor numbers in Macau have dropped by more than 90% and things haven't improved much since. 
The region's severe zero covid policy has largely isolated the island for more than 2 years, which has all but crippled the hospitality industry. Thankfully, the tides appear to be changing with the reintroduction of electronic visas.