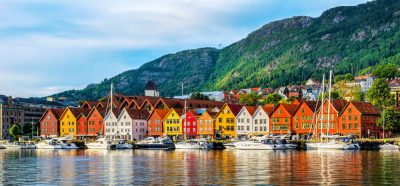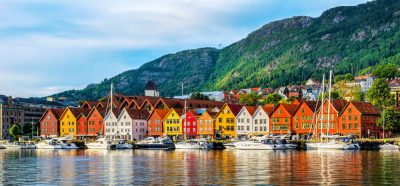 The global gambling industry has experienced a gargantuan growth in the past decade or so, becoming one of the most notable drivers of technological advancement. Along the way, it has also fueled substantial change and growth in a range of other industries, from fintech to the hospitality industry.
Thanks to the proliferation of the internet, millions of eager players flock to online casinos and sportsbooks to have some fun and try their luck on a variety of games and sports betting markets. This trend is especially being seen during the coronavirus pandemic as gamblers seek safer and more accessible alternatives to land-based casino gaming.
Unfortunately, the pervasive rise of the iGaming industry has also led to a spike in the cases of gambling addiction across the world. Most recently, a BBC documentary highlighted how certain gambling firms exploit the obsession of young adults in Uganda with soccer. Most people believe widespread deregulation of online gambling is partly to blame for this.
In response, many states and governments are either introducing new regulations or reviewing existing gambling laws in their countries to bring some order and consistency to the industry. And Norway is one of those countries.
That's right. The Norwegian gambling industry is on the cusp of a major regulatory framework reform. According to Lotteri-og Stiftelsestilsynet, the country's primary regulator, the new regulatory reforms will not only help curb rampant gambling addiction in the Scandinavian state but are also poised to bring more consistency and increased oversight to the market.
The current state of gambling affairs in Norway
As of writing, Norway has a set of three separate pieces of legislation geared towards the gambling industry: the Totalisator Act of 1927, the Gambling Act of 1992, and the Lottery Act of 1995. But when you look at the big picture, it becomes clear that these three Acts were actually put in place to establish the state monopoly as far as gambling goes.
In specific, the Totalisator Act of 1927 formed the regulatory framework that granted the Norsk Rikstoto Foundation the sole rights to offer legal bets on horse racing. At the same time, the act gave the Ministry of Agriculture the responsibility to oversee the activities of the foundation. This oversight role was later handed over to the Ministry of Culture and Church Affairs.
On its end, the Norwegian Gaming Act of 1992 gave Norsk Tipping AS — another wholly state-owned company — the rights to offer lotto games, Keno, slots, and sports betting services in the Scandinavian country. Likewise, the oversight authority would be the Ministry of Culture and Church Affairs.
However, the most comprehensive legislative gambling guide came in the form of the Lottery Act of 1995 because it clearly described and defined all forms of gambling, including casino games, lotteries, sports betting, and other offerings. More than that, it also gave charitable organizations the right to operate similar gambling activities, as long as the funds earned would profit society.
So far, gambling in Norway is, for the most part, technically illegal — especially if you are talking about online gambling. That's because Norsk Rikstoto and Norsk Tipping reserve exclusive rights to provide gambling services in the country, and they have the three aforementioned acts to thank for that.
At the moment, internet gambling in Norway is subjected to the same laws and regulatory framework as brick-and-mortar gambling. More specifically, you cannot offer, market, or distribute online gambling services without a valid license.
In theory, any operator looking to offer online gambling services to Norwegian citizens is required to obtain a license from the Gaming Authority under the 1995 Lottery Act. However, this only applies to charitable, humanitarian, and socially-oriented organizations — and not commercial operators. So, in reality, Norsk Rikstoto and Norsk Tipping are the only two gambling operators currently licensed to do so.
Even if you choose to gamble outside of Norway, you must still declare tax winnings made in other countries as a Norwegian citizen.
Nonetheless, that hasn't stopped new online casinos (also called nyeste casinoer by locals) from popping up in the Norwegian market. In fact, that hasn't dissuaded a throng of Norwegian citizens from visiting and playing at these sites. The real issue is the lack of a clear-cut regulatory framework, which explains why Norway is on the verge of reforming its gambling laws.
Playing slots in Norway
Slot machines have historically paved the way for the overall gaming industry, and the same has always been true in Norway. The slot machines available in Norway in the late 1990s were loosely regulated under the 1995 Lottery Act.
But this legislation was drafted when slot technology was in its infancy. As such, it didn't foresee significant advancements in casino technologies and the subsequent increase in demand. In Norway, slots accounted for around 64 percent of gambling revenues, and that was back in 2004.
The move to increase regulation of slot machines in Norway began in 2002, with lawmakers citing the dramatic uptick in the number of problem gamblers. While the draft legislation was completed in early 2003, it wasn't until July of 2007 that slot machines were roundly banned in the country.
Despite the arrival of internet gambling, Norway decided to introduce interactive video terminals (IVT's) in 2009. These are slot machines that have one centralized server that takes care of all data and offer a smaller max win of 1500 NOK per round as well as a 5x higher max bet of 50 NOK. It also imposed personal limits and universal loss limits of 2,200 NOK per month and/or 400 NOK per day.
Online slot games have also become more popular and readily available in Norway. If you are interested in more slot games that are fun to play, be sure to check out this resource: https://www.wildz.com/no/.
So, what's changing?
The proposed new gambling reforms are outlined in a bill that is currently tabled for consideration by the European Commission. If it sails through — which is almost certainly going to happen, the bill will unify the current Totalisator Act, the Gambling Act, and the Lottery Act. At the same time, the umbrella legislation will cement Norsk Rikstoto and Norsk Tipping's positions as the gambling monopolies in the Norwegian market.
The state's main regulatory agency believes that the new reforms will introduce more sanity into this somewhat chaotic and poorly regulated market. Gambling, both offline and online, will be available through legal avenues, allowing for better control of the gambling industry. The new regulations will also free up the industry and provide players with better protection against shady operators and other gambling problems like addiction.
According to new reforms, you must be at least 18 years of age to gamble in Norway. Anyone who is younger than that can only buy scratch cards. What's even more interesting is that Norwegian citizens are permitted to host gambling activities at home or at social events, so long as they are not for commercial purposes.
Additionally, the new act makes clear that other regulations would be incorporated once the basic regulatory framework has been adopted and approved. For instance, the Lotteritilsynet could ask ISPs in Norway to attach a warning message to gambling sites that illegally target Norwegian players, therefore informing them that a particular website is operating without a valid license.
The nuts & bolts of the new reforms would be made public at a later date. In addition, the new umbrella gambling law is presumed to take effect sometime in 2021.