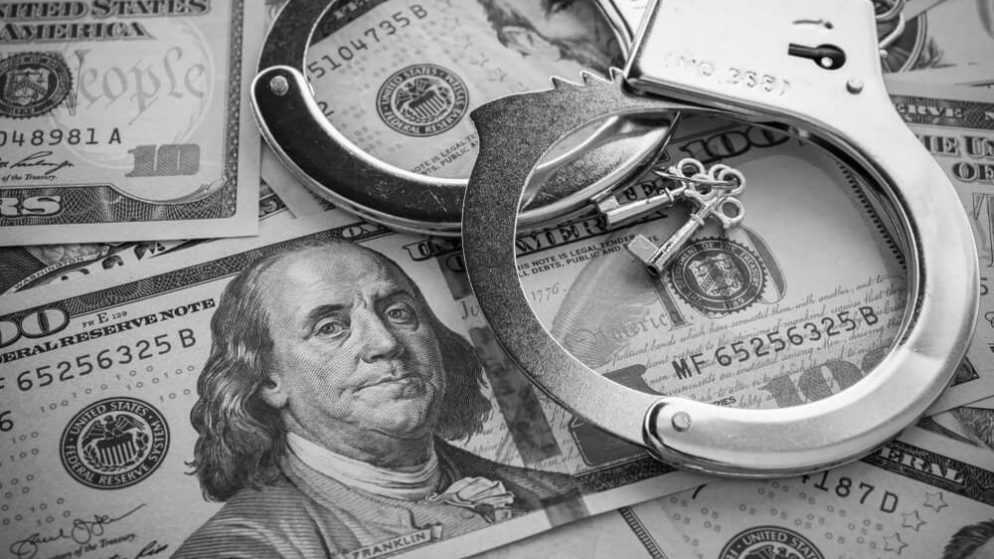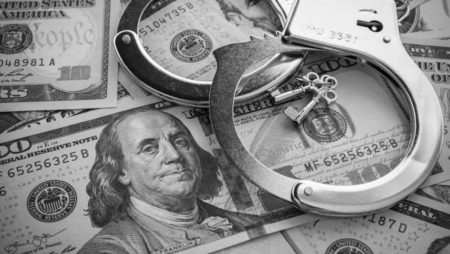 Targeting high rollers is what a group of five people from Macau decided to do. By setting up an illegal VIP room scheme, they managed to fleece off unsuspecting high rollers. This is the foundation upon which the team of criminals was sent off to prison. After undergoing a lengthy trial, the court in Macau decided to hold the five people accountable. Since they worked together to fraudulently obtain money from people, their crime was premeditated and therefore deserves a serious penalty. 
Apart from Levo Chan Weng-lin, who is well known in the Macau gambling scene, there were five other associates who will be sharing the same fate. The former chairman and executive director of entertainment firm Tak Chun Group, together with those who have been proven to have been working together at the time, were found guilty. The charge cheat indicates that the accused person was answerable to 34 charges of fraud, illegal gambling, and criminal association.
As the mastermind of the group, Chan was responsible for many other activities, and that explains the seven extra charges that now hang on his head. Other than the fact that his actions were fraudulent in nature, his actions caused revenue losses for the casino owners and the Government of Macau. In the trial that lasted for more than 20 weeks, the court heard how Chan and his accomplices planned, targeted, and executed their mission to rip off rich casino players. 
The HK$709m which the court mentioned as having been lost in government taxes and lost commission to casinos is a great loss to the entire industry. This is revenue that would have been used to fund government projects and directly benefit thousands of people from that jurisdiction through public amenities. Even though the total charges proved by the court were 24, the prosecution had presented 84 different charges. Some of these charges include promoting side betting in VIP rooms set up in various Macau casinos and unauthorized gambling operations in licensed places. 
At the judge's bench was Lam Peng-fai who stated that the actuality of betting operations was aided by proof that was captured in Tak Chun's computers and documents. According to the judge, evidence comprised 3,400 betting records detailing the illegal scheme that was found on the company's servers. From these records, it was clear that the activity had generated HK1.5bn. with such concrete ties of their involvement in the case, it is impossible for the accused to deny the charge read out to them. 
At the start of the trial, Chan had denied the charges and his lawyers insisted that they would have to go through the evidence before proceeding. Although at this point the legal team stopped short of saying if they'd appeal the decision of the court. Out of the people who had been initially presented before the court, four people were acquitted during the trial.
How does the VIP room scheme work?
The expanding gaming revenue of Macau has played a huge role in cementing the country's position as the largest gambling destination in the world, surpassing Las Vegas more than five times in terms of revenue generated. Even though there is a huge number of Chinese nationals visiting Macau's cavernous casinos on a daily basis, the big money is generated from VIP rooms controlled an opaque junket system.
A few weeks ago, Macau's junkets attracted heightened attention from investors due to suspicions that their funding channels might be having a connection with China's underground lending market. It is a legal grey area but an important financing channel for the legions of small and medium-sized enterprises throughout China. The casino business in Macau has experienced tremendous growth in the VIP high-roller sector which accounts for over 70 percent of revenue.
VIP junket operators are also known as VIP room promoters and their work is to facilitate Macau's billion-dollar casinos. By luring wealthy Chinese gamblers with free travel, free accommodation, and other irresistible perks, they guarantee operators a certain level of revenue in the only jurisdiction in China that has legal gambling.
The six licensed casino operators in Macau are Wynn Macau Ltd 1128.HK, Sands China Ltd 1928.HK, Galaxy Entertainment Group Ltd 0027.HK, SJM Holdings Ltd 0880.HK, MGM China Holdings Ltd 2282.HK and Melco Crown Entertainment Ltd MPEL.O. Players can expect gaming facilities, chips, and dealers. For a monthly commission to VIP junket operators, players can expect a minimum turnover of chips per month. VIP junket operators driving the Macau gambling scene include Sun City, Neptune Group Ltd 0070.HK, Dore Holdings Ltd 0628.HK and Asia Entertainment and Resources Ltd (AERL) AERL.O. Out of the over 190 licensed junkets in Macau, only 40 accounts for 80 percent of total VIP revenue.
VIP junket operators work with a network of agents whose main purpose on the job is to select a patron who would be willing gambling candidates for VIP. Sub-junkets, or agents, take the form of localized groups in China who are familiar with the credit history of their clients. The sub-junkets are paid by commissions collected from the VIP junket operators who give some credit to gamblers and are in charge of debt collection. The Macau based Junket agents run their operations on a 14-day cycle of collecting debt meaning that an increase in debts from irresponsible gaming will most likely cause a pullback in new credit issuance.
The VIP junket operators working Macau are paid through either one of two remuneration models. With the commission model, operators are entitled to a fixed rate of 1.25% of VIP rolling chip turnover and the casinos cater to gaming taxes. The win rate model is applied by splitting the gross gaming win between the operators and the casino – this results in sharing of the downside risk. 
Final Thoughts
Even the cleverest eventually get caught by the system. The curtains finally came down for Chan and his gang. They are paying for their sins.