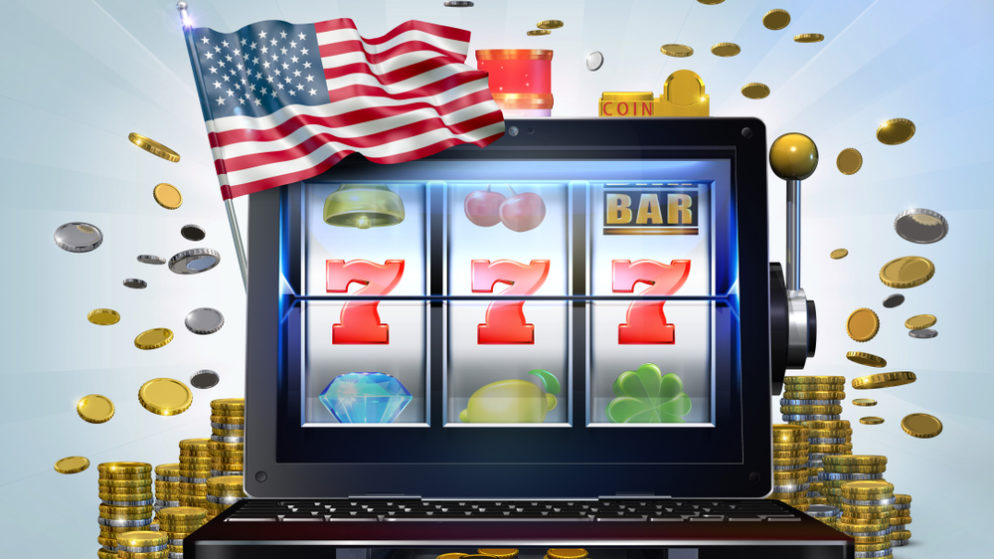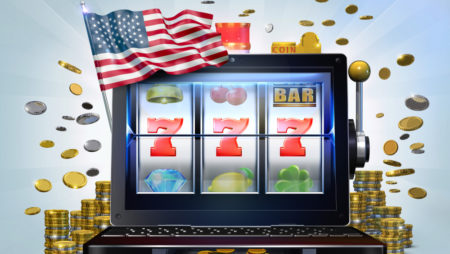 Since the invention of slot machines several years ago, these games have slowly found their way into the warm hearts of many casino players. Real money slots pull crowds in traditional gambling sites, and they continue to dominate the online game search as they make their way into the internet. 
There are several reasons why gamers prefer slots to other casino games. First, they are easy to play as newbies can learn and start playing like a pro in no time. Secondly, real money slots have great themes that people can relate to, and they are accessible on mobile for gamers to play and win real money. The global gambling market is expected to hit USD 127. 3 billion by 2027, which represents an 11.5% CAGR from 2020 to 2027. 
Increasing internet penetration coupled with the availability of cost-effective mobile apps are factors that would significantly contribute to this staggering growth. Real money slot developers are innovative in designing slots that run on a wide range of mobile devices, making gaming on-the-go a possibility. 
A recent development is an announcement made by the UK gambling commission involving a strict measure, strengthening online gamblers' protection and control. The laws include introducing limits to spin speeds plus a permanent ban on slot features that speed up gameplay to enhance losses. Such development and many more in the design of games drive the popularity and acceptance of real money slots across the world.    
 How to Play Real Money Slots
One of the biggest advantages slots have over other casino games is their simplicity. Without prior knowledge, a newbie would need just a few minutes to understand enough to help him play. Follow these simple steps to play real money slots. 
Choose your casino

: Search for the best casino that offers a wide range of games and also look out for factors including payout rate, payment method, and user-friendliness, etc. Create your account, deposit, and search for the slot machine you wish to play. 

Set coin size and bet:

Choose your coin size and set your bet following the slot machine's range. Some slot machines have variable paylines, while others are fixed. Slots with adjustable lines allow you to bet on a fewer number of paylines. But that jeopardizes your chances of winning. The coin value selected multiplied by the number of lines you choose makes up your wager for a gaming session. Let's assume you want to play a game having 10 fixed play lines with 1 maximum coin per line and a betting range of 0.5 to $5. If you choose to play with coins valued at $5, your wager per spin will be 10 paylines x 1 coin per line x $5/coin. 

Hit the spin button:

Click the portion of the screen that says spin to set the reels in motion. Alternatively, some slot machines allow autospin to play 50 or more rounds at a predefined bet value. To avoid losses, you can set limits for the automatic spins to stop the game when you start losing beyond a limit. 

Winning a game:

Many slot machines record a win when you get 3 or more matching symbols on the reels. Some special characters like wilds symbols can give a payout with just 2 matching symbols on the reels. Scatter symbols also activate free spins for real money slots that have this feature. Other slots have jackpots and cash prizes triggered in the presence of 3 or more wild symbols on the reels. The meter bonus is another common feature in slots where a win feeds your meter with a particular point. Gamers can always redeem their points in exchange for cash once the meter gets filled to a specific level. 
6 Basic Tips to Win Real Money at Slot Games
Now that you know how to play slots, let's examine some tips to improve your chances to win. Here are top tips that can make you play like a pro and increase your chances of winning.
A demo game is a free version of whichever game you are playing. See it as a sort of test drive. Demos are the same as the real game; the only difference is that you will be betting with virtual coins. Hence, you can't win money playing demos. While it might seem like a waste of time to pros, playing a demo game is very important, especially if you are new to slots. Demos allow you to spin as many rounds as possible to learn the game rules with zero risks. 
Find the Slot with the Highest Return to Player.
The return to player (RTP) of a slot gives you a rough estimate of how well a poky pays on average compared with others. RTP is usually a percentage, and it tells you what to expect from your wagers in a slot in the long run. For example, assume you are playing a game with an RTP of 96%. That means, on average, the game would pay back 96% of all money put into it as a wager in the long run. 
The keywords to note here are "in the long run." That is, your earnings in each gaming session will differ from the RTP of the game. Depending on how lucky you are, you could have more or less than the RTP, but then the slot will never allow players across the globe to collect more than its RTP. The difference between the RTP and 100% is what the casino holds as its profit. Generally, online slots that pay real money have their RTPs between 90% and 98%. 
Do you remember what they say about planning? Yes, it applies everywhere, even in slots. Start by setting a budget and split wins between your bankroll and bank account. The truth is, casinos and game developers want you to keep playing. And to be honest, no one cares where the money you use comes from. Maybe it's your rent, your school fees, or some vital cash. 
If you place your bets and you lose the round, the money is gone. Experienced players will say, only play with money that you can afford to lose. After setting the budget, the main work is sticking to it. The moment you reach the limit, you should switch to a demo mood and play slots for real money for free.    
Take Advantage of Casino Loyalty Points.
In a bid to attract more players to their websites, casinos usually have special promotions. One of such is the loyalty point. For every game you play at the said casino, you get a reward in the form of a loyalty point. As you accumulate these points, you get bonuses from the casino in cash prizes and other incentives. The casinos will also allow you to trade these points for cash to play games whenever you wish. So, technically, when you play games with such bonus points, it's like playing for free but this time with just the same opportunity as playing with real money. 
Many players make this mistake when they play slots online to win real money. Yes, your bets do not determine whether you win or not. However, they determine the value of the payout when you land a winning combination. Every slot has a maximum price it can pay and also a maximum wager. The closer your stake is to the top bet, the closer your chances are to reach the ultimate price. This is even more important when the slot is a progressive jackpot slot.
Check the game's developer. 
Do it before playing the game. Ensure that you know the developer of the game. Having an idea beforehand will help you understand the features to expect in the game. Although most games run with the same principle, some developers have slight variations to their games. For instance, Aristocrats is known for cascading reels; the Avalanche reels are popular in NetEnet games. By knowing these developers and their slots, you can win real money at ease. 
6 Dont's 
Besides the tips above, the following are some things you should avoid while playing slots online. These things will drastically reduce your winning chances and could even make you lose your money. 
Avoid playing only one type
The beauty of playing online slots is that there are several options you can choose from. You would deny yourself a lot of things by sticking with just one game. For starters, your chances of winning increase when you play more games. Also, you have more fun when you add variety to your gameplay. No doubt, some games are so impressive that you might not want to play other games by playing them. So, try as many demos and free slots for real money. 
Don't keep playing a game in the expectation of winning eventually:
Sometimes people who play with important money like their rent also fall into this trap. You need to know that slots are fun games and not primarily money doubling machines. So, when you lose, accept your fate and move on. Do not try to win back what you lost at all costs. This way you lose more because you are playing under tension, and you tend to make silly mistakes. 
Do not read the terms and conditions of online casino bonuses:

Nothing comes for free, not even the rewards that you get from casinos. Because casinos are profit-oriented organizations, the rewards they offer their players come with conditions. When you are playing online slots that pay real cash, ensure that you have read the bonuses' requirements and play-through policies. 

Not withdrawing money into a bank account:

It is easy to lose all after hitting significant wins. One way to ensure you always have money to play is by splitting your payouts between your playing account and your bank. It is easy for you to walkway at any time with a positive net win. 

Believing in a winning/losing streak:

Some players make the mistake of thinking that they will continue to win once they have run a few winning streaks. Others also believe that a game will not pay well after a massive win. The fact remains that each spin's outcome in a slot is random and independent of the previous spins. So, when you quit playing after you win, you only reduce your chances of grabbing more wins. Also, it is erroneous to think you will continue to hit big wins in a slot. 

Not Doing proper research:

In anything you do, research plays a huge role. In slots, a mistake you must avoid is playing your game without doing adequate research. It would be best if you never played a game without having a good knowledge of the game. Also, your research should cover the casino you plan to play with. Check their reputation online and see if you trust them with your money.  
       Real Money Bonuses
Online casinos usually give out bonuses to give their players more control over games. See the top bonuses associated with real money slots. 
Free Spins:

These are just like they sound; they are rounds that you get to play for free on a slot. Free spins are of two types. Game developers often design games with in-game free spins, with some having up to 80. Sometimes, casino game providers also offer free spins to their customers as a reward for their loyalty. At other times, casinos give free spins to players who have spent a particular amount playing games. When they come as part of the game, free spins are usually a specific round that players will win when they claim special symbols. On the other hand, casino free spins are those you get as part of your welcome bonus, loyalty reward, and so on. 

No deposit bonus:

A no-deposit bonus is a reward from the casino that does not require you to make deposits. That is, so long you meet all other requirements, you can claim the bonus without having to make deposits at the casino. In simple terms, it's like playing for free but getting money in return. The best online games (

here is more info

) to play slots for real money in 2021 online in online casinos with no deposit bonuses in Australia, Canada, USA and in South Africa. 

Welcome bonus

: This is the bonus you get to create an account as a new player at a casino. The value of this bonus varies depending on the policy of the casino in question. However, most websites will offer you some free spins alongside cash for registering as a new player on their platform. 

VIP

: If you have been to a bar or club, the VIP system is similar to what we have in online casinos. The VIP section of online casinos is for elite players, those who play with high wagers. Entering into this league of elite players depends on the casino's policy. However, when you become a VIP program member, the casino will give you exclusive offers, tailored services, paid trips, and more. 
Online Slots Paying Real Money
Today, there are so many slot games out there from which you can pick. Your choice would depend on the kind of gamer you are and what you find interesting. The following are real money game suggestions with pretty decent RTPs and exciting gaming features. 
Pyramid: Quest For Immortality

Lightning Nudge

Finn and the Swirly Spin

Egyptian Rise

Dead or Alive

Classic Spins

Chili Mama's

Blackbeard's Saga

Big Box

Berry Burst

Beat the Bobbies
The slots above are from top developers that are available in online casinos for real money. The good news about these pokies is that you can play them either from your phone or PC. All you need is to find the casino of your choice. Register yourself at the casino by presenting all of the required documents and wait for confirmation. While you wait for the confirmation of your registration, you can play the demo of the games. When your registration is done, you can commence playing these games and others for real money.