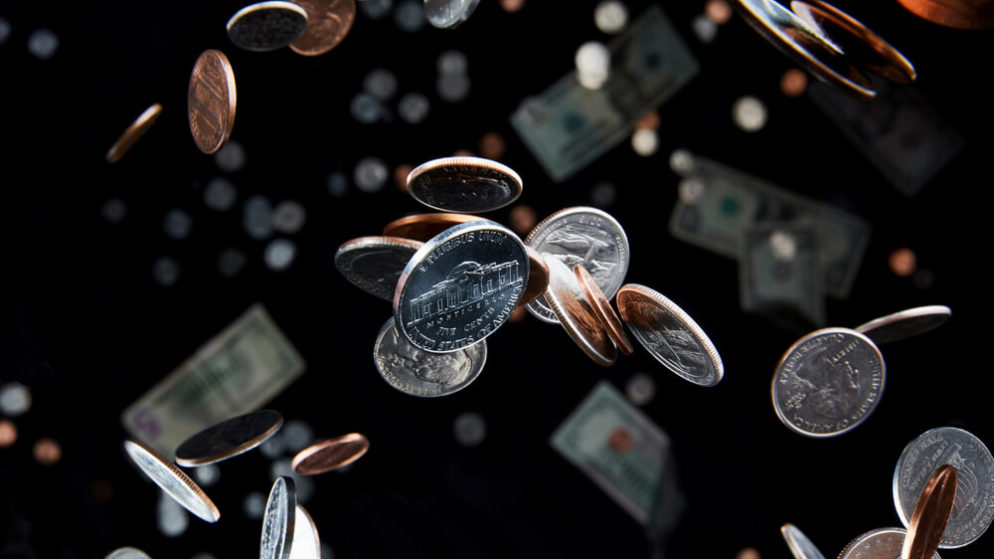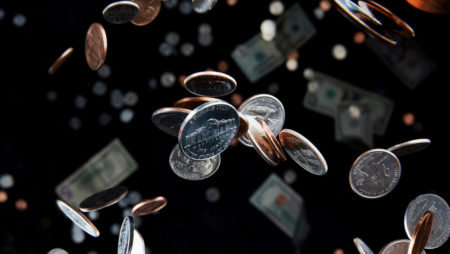 Some gamblers prefer games that allow them to relax or have fun. Others only ever play games with good odds. Lotto slips and slots are two of the most popular choices for gamblers not just in the country but the rest of the world too. But which of the two games offers more bang for your gambling buck? Lotto slips or slots?
The chances of winning the lottery are extremely low
Although most people understand that the odds are stacked against them when playing the lottery, the truth is that a winner has to be declared in the end. When a jackpot grows to reach millions, it is typically a result of countless rollovers with no winner. People investing in lottery tickets usually purchase them for the draw, which takes place twice each week.
Some of the most popular lotteries for instance can drag on for months or years before a winner is ever declared. Case in point, the Mega Millions lottery attracts hundreds of thousands of participants each week, each competing for a chance to become instant millionaires. 
To take part in the Mega Millions Lottery, for example, participants have to pick from 5 numbers ranging between 1 and 69. In addition, participants must also pick an extra number known as the Mega Ball which can be any number between 1 and 26. For a player to win the top cash prize in a jackpot, they must pick all 6 numbers correctly at the insane odds of 302,575,350:1.
To give you some context, the probability of a person being struck by lightning stands is approximately one in a million. As such, the chances of winning the top prize in the Mega Millions lottery are 300 less likely than getting hit by a bolt of lightning.
Aside from the jackpot prize, participants also stand to walk away with several other lucrative rewards. For instance, when a lottery player gets 5 balls sans the Mega Ball, they can easily take home $1,000,000. The chances of that happening though are 1 in 12,607,306.
4 balls plus the Mega Ball earns a player approximately $500 while three balls and a Mega Ball result in $200. In total, the Mega Ball lottery offers lottery players 9 ways to win, which is probably what encourages participants to keep taking part. 
What's so exciting is that the size of the jackpot is that the size of the top prize varies whenever there is a draw. However, there is always something great to look forward to as each fresh jackpot kicks off at $20 million. If no one successfully claims the $20 million during a draw, that amount is automatically rolled over thus accumulating into the next draw.
As of January 11th, the Mega Millions jackpot had accumulated to roughly $1.35 billion. This is the second-largest jackpot in the history of the lottery. When worn, the $1.35 billion jackpot will be second to the $1.537 billion jackpot that was won by a South Carolina player in 2018.
The last massive jackpot was won not too long ago in October 2021 when the winner took home a cool $502 million. During this instance, the 2 winning tickets came from Florida and California. Since October 2021, Mega Million has reported more than 30 million sales of tickets in the 45 states in which Mega Millions is legally played.
Lotto slips are easily accessible
If you want to start playing lotto slips, you can walk into just bout any gas station or convenience store and locate them. Best of all, the games can be purchased for as little as $1 and can generate huge returns.
For instance, buying a $1 lotto slip can generate good returns of between$500 and $5,000. If you want a higher price, you would need to invest a lot more. Scratch-off lotto tickets may start at a low $1 but the price can climb to $50. The Texas lottery, for example, has a $59 scratch-off game that has the potential to yield $5 million for the top prize.
The odds of hitting the first-place prize vary based on the number of tickets available. According to the Texas Lottery, the odds of winning anything in the $200 Million Ca$h lottery are 1 in 3.39. 
Real money slots offer more variety
For players looking for an array of entertainment options, real money slot games is where the money's at. Indeed, slots are the most popular form of casino gaming and it is easy to see why. Slots have proven to be a go-to for experienced and novice casino players and have only exploded further in popularity with the rise of online casinos.
Unlike most other casino games such as roulette or baccarat, slots don't have a learning curve. Slots players don't have to learn a lot of rules, which is why they are so popular among tourists and first-time gamblers. Many other casino games tend to be daunting for first-timers but one can get started with slots right away. 
Furthermore, you will never run out of slot games to play. This is especially true for online slots which come in an array of themes and titles. You will find everything from classic 3-reel slots to slots with complicated variations to make your head spin. Whatever a player's preference is, there is a slot game out there to suit one's taste.
So, which is better for your gambling budget?
One of the most attractive things about both slots and lotto slips is that they both offer punters a balance between entertainment and value for money. As discussed above, both slots and lotto slips are relatively accessible and don't require a heavy investment.
This means that punters can stake wagers without worrying about blowing or exceeding their budgets. When placing small bets each round, you will be shocked by just how much playtime and entertainment you'll receive for your money. Whether you are looking for a fun way to unwind or simply looking for a fun activity to take part in during your travels, both slots and lotto slips are great choices for skilled and experienced gamblers.