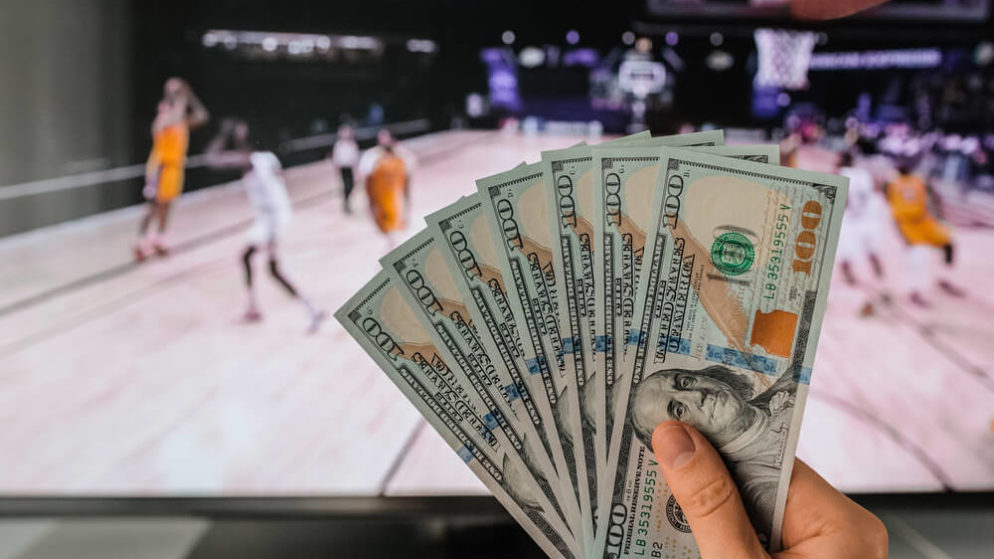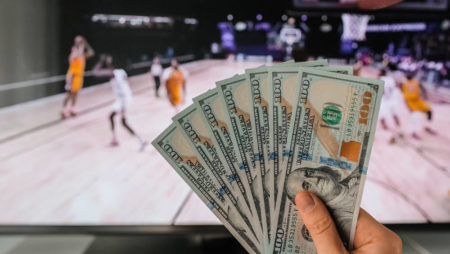 In the contemporary world, there's an app for almost anything – including sports betting. Do you need a little more convincing to move to sports betting apps? Here are a few reasons why betting apps are better than betting shops. 
Exponential Growth
Throughout its existence, sports betting has taken place at betting shops. 
Enter the modern world, where everything and anything can be found and done online. Online sports betting was popularised once when mobile platforms became a fixed feature in our hands in the late 2000s. 
The internet boom saw the sports betting industry experience exponential growth. Online sports betting and gambling grew from grossing USD 20 billion annually to well over USD 40 billion annually from 2009 to 2016. 
Expert reports suggest that the sports betting market will reach an estimated USD 83.65 billion by 2022. This is after the annual earnings of the sports betting industry were set at USD 76.75 billion in the 2021 financial year. 
Sports betting: Online vs In-store Debate 
Betting shops were the only option available to betting enthusiasts for a long time, and they have always been reliable. Mobile apps, however, have improved the betting experience for many by being an on-the-go, secure, and informative option. 
Betting apps and betting shops provide you with varying betting experiences. Here are a few reasons why you might want to move over to betting apps:
Platform 
Betting apps can be downloaded on your smartphone, which means that all of your sports bettings can be done virtually, in the palm of your hand. 
Fast-paced and convenient 
Betting apps are fast-paced and offer a smoother betting experience. You can download the app of your choice, sign up for an account, and start betting. 
With betting shops, on the other hand, you have to travel to your nearest betting shop to go in and place a bet. And you have to wait your turn, and who knows how long the line will be on each visit? Betting shops can be a tad bit unreliable and unpredictable.  
You can follow the match results, make deposits into your account, withdraw your winnings, and place bets on betting apps. Betting apps make sports betting easy and accessible to everyone. 
You do not have to travel anywhere to place a bet on a sports betting app, let alone leave the house! Nope, you're not dreaming – sports betting on betting apps is a five-finger exercise. 
Educational 
Sport betting apps have a variety of educational features to enable users to understand their apps and sports betting. Many sports betting apps offer extra features such as how-to guides, information on races, teams, locations, trainers, players, and more. 
Sports betting platforms such as the Neds app typically showcase and allow betting on various sports ranging from tennis, cycling, golf, motorsport, baseball, cricket, esports, and more.  
A user-centred sports betting app typically gives users a scope of local and international sporting events to bet on and will display upcoming and ongoing events on their apps. You can also get notifications for things like your ongoing bets, matches, and updates from sports betting apps. 
Sports betting apps also have many frequently asked questions, menus to browse through, forums, and informative blogs. 
Security
With the internet's advancements came advancements in online security. 
Today, developers in the backend take serious measures to secure their apps and platforms. And this is why sports betting via an app is so secure. 
Along with the backend security efforts, the user interface will show you the first signs that a betting app is the best option for you. Upon downloading the app, all users are asked to create accounts, which will be unique for each person. 
Once you create your account on a sports betting, you have to log in with your secure username and password. And if you ever forget your password, you can simply reset your password via the app. The app will send the resetting details to your email or phone number, so keep all of your personal information secure. 
Betting shops are inconvenient because you must travel with your card or cash. Betting apps allow you to pay online, and you can safely store your card details on the app. 
Takeaway
Sticking to betting shops is not detrimental. However, betting apps offer a lot more convenience, security, and accessibility. All the information shared on betting sites can also improve your chances of winning bets.