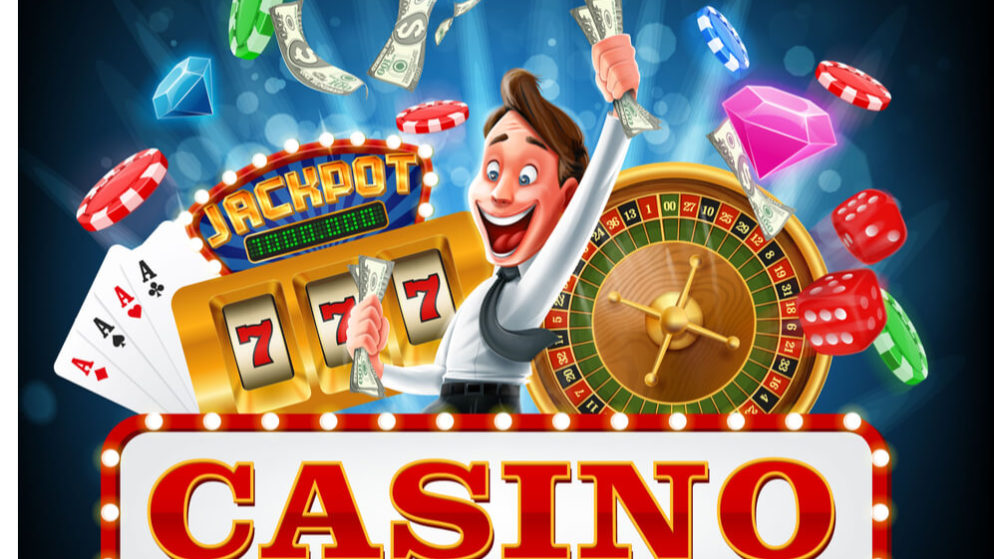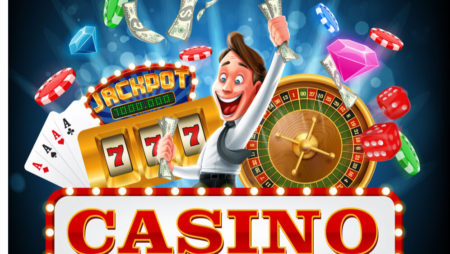 With so many different online casinos, bonuses became a way for a casino to have some advantage over their competition and motivate you to engage with the games they offer. But the development of various bonuses, combined with the influence of new social media, like Twitch, contributed to the appearance of a new gambling strategy: casino bonus hunting.
Just what exactly online casino bonus hunting is, and how can it help you stack up your winnings? Let's take a closer look.
What are the Online Casino Bonuses?
Usually seen as an advertising trick used by a casino to stand out from the crowd, bonuses come in different shapes and forms.
First one you get when you register at an online casino is the welcome bonus and this one varies from casino to casino. Other kinds of bonuses will be also introduced as you continue to play. Actually, bonuses such as reload or cashback and other types are there to make sure you will keep on playing.
If you are looking for a way to gamble without losing money, this is a good way of getting additional funds, and possibly even win big. The details of the bonus offer play a role in what kinds of winnings you're able to aim for, but figuring this out is not the most straightforward thing to grasp. There are websites like arabianbetting.com, that provide detailed information on how to calculate the amount you should deposit for each type of bonus.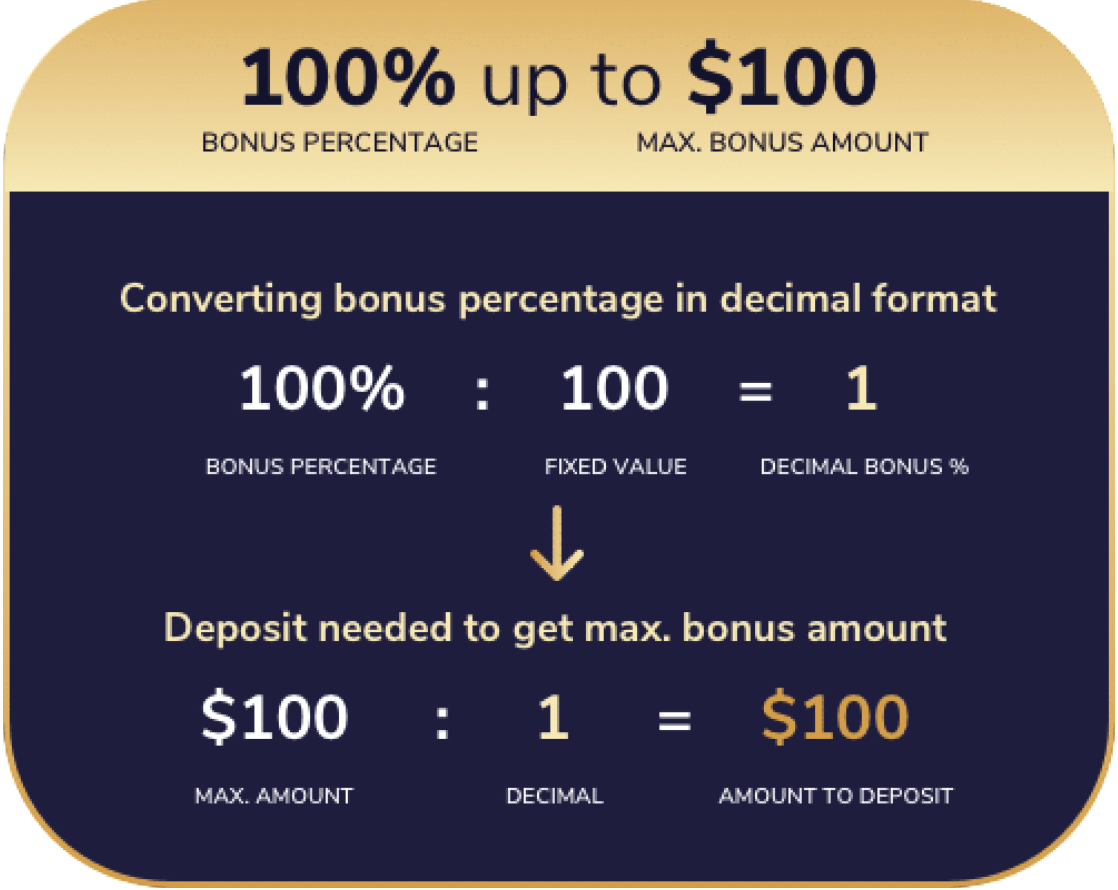 image source: https://arabianbetting.com/en/bonuses/
As shown in the image above, you can figure out how much to deposit by converting the bonus percentage into a decimal. This is handy, especially if you want to plan exactly what kid of money you are aiming to take home.
And remember, if a bonus is a marketing tool for the casino, for you, it can also be used as a tool for stacking up winnings. With these basics out of the way, let's dive into how bonus hunting works.
Bonus Hunting
When we talk about bonus hunting, we are usually considering playing slots. This specific way of playing entails that when you get awarded a bonus game, instead of just continuing to play, you can close the slot, collect, and save that bonus for later. In that way, you collect at least a couple of bonuses and only then continue to play.
Some of the online slots that are usually used for bonus hunting are The Dog House, Honey Rush, Legacy of Dead, Sweet Bonanza, Rise of Merlin, and others.
What is also important to remember – some casinos accept bonus hunting, but others don't. As they see it as an abuse of technology which was originally intended as a backup option that allows a player to save a game in case there is a connection problem.
For the bonus hunting to work you must be careful to use slot games offered by providers that allow you to save bonuses. Some of these providers are Merkur, Amatic, Netent, Nolimit City, Blueprint Gaming, Gamomat, Microgaming, Pragmatic Play, Relax Gaming, Quickspin, Yggdrasil, Play'n GO, and iSoftbet.
The Role of Streamers
The involvement of Twitch and Youtube streamers gave the term "bonus hunting" a new meaning. For a lot of people today, it refers to players streaming their casino play live on the internet for thousands of viewers and inviting them to participate in some way.
The viewers are usually invited to participate before and during the actual streams. Streams are often announced in advance and you can participate in a few different ways. You can, for example, try and guess the outcome of the hunt. You can also suggest slots that you would like to see played by streamers. This can also be done in the live chat during the stream.
This practice was popularized by streamers such as ClassyBeef and ROSHTEIN, and ROSHTEIN did some spectacular things using this concept. For Example, in 2020, he engaged in a bonus hunt that lasted for 22 hours, and managed to collect more than 280 bonuses during the opening!
Different Ways to Bonus Hunt
When bonus hunting, it is important to make a note of bonuses you already got – you will be going through a lot of different slots, and things can get confusing, believe us. In fact, on the internet, you can easily find tools that will enable you to make a board specifically to help you track the progress of your hunt.
In such boards, you can also see your profit, the average multiplayer, the best slot machine, and all kinds of statistics that can be very helpful to you.
Experience shows that it is probably best that for each slot your bet is 0.05% of your starting balance, or maximally 0.10% if you want to play in a more volatile way. If you go above that it will become very difficult to make any kind of a  profit from bonus hunting.
The two most widespread ways to bonus hunt are "raw balance" and the "feature buy".
Raw balance is basically a clean deposit with nothing extra, and with your own money at stake. This makes bonus hunting, especially if it's streamed for viewers, more genuine and exciting.
When it comes to the buy approach, you buy bonus rounds directly in-game. This way the bonus is guaranteed. But this comes with a price. The cost is usually x100 of your stake.
Summary
Bonus hunting is a multifaceted approach to casino games. On the one hand, it offers a new and fun way in which you can play casino games and make the experience even more exciting for you. But it also offers you an opportunity to make fun into a profit and have a more serious approach to your games. You can make a board and carefully analyze your game, statistics and plan your next move. This aspect alone will make slots much more attractive to many people.
But bonus hunting has also become a social media event. A way for many people to engage in the excitement and have fun in a collective and collaborative way, by communicating through chats while watching popular streaming channels on Youtube or Twitch. This gives bonus hunting a completely different social quality and opens it up for much more people.
Online casino bonus hunting is an option for having fun and making a profit that an online slot aficionado should consider.
I removed Casino from the title
word count: 1017