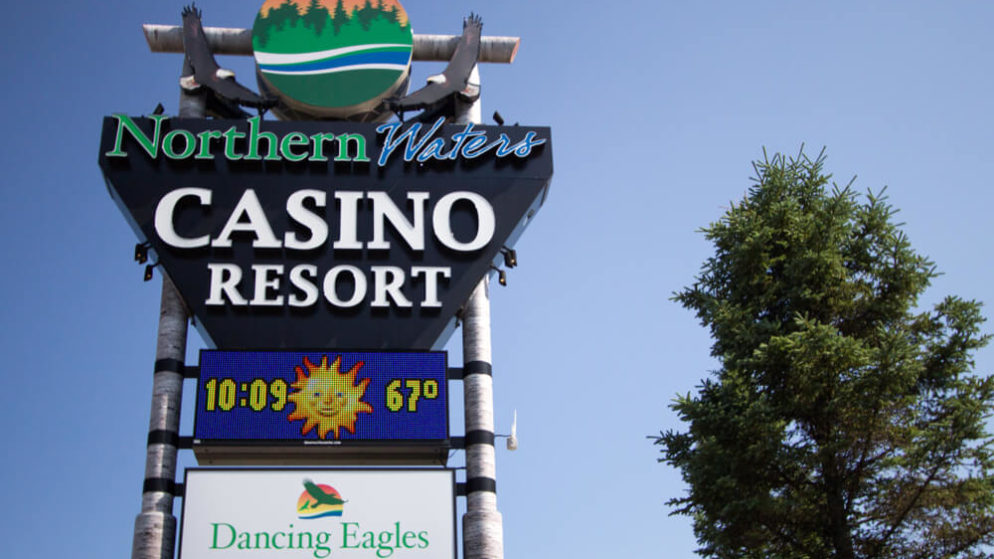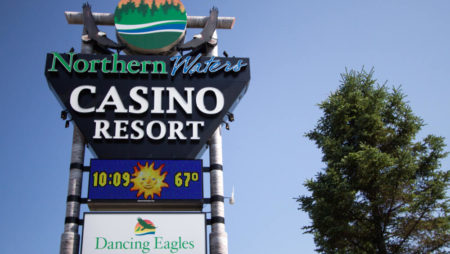 Michigan is this close to going live with online casino gaming and sports betting. This combined with favorable state gambling laws and competitive tax rates has sportsbooks and casino operators salivating at the mere mention of the words "going live." The road to get here has not always been as invited in the Great Lake State. However, developments in the past year have blasted open the doors to online gaming activity thanks to the success in other parts of the country including Illinois.
A Look At The Past Year
It was in March 2020 when the first brick-and-mortar sportsbook launched at the three commercial casinos in operation in Detroit. It took the rest of the year, COVID-19 included, for regulations to be set and approved for online betting and iGaming (online casino games) but in January 2021 big news was released by the Michigan Gaming Control Board (MGCB). They approved a total of ten operators to launch their online sportsbooks and online casinos. The date was set for January 22, 2021. We'll get to the list in a moment, but for now, let's look at some of the other details attached to the launch.
A Few of The Rules
The MGCB has stipulated that each of the online sportsbooks licensed to operate in Michigan will have to be partnered (their word is tethered) with a land-based casino. In other words, no standalone online sportsbooks will be allowed. The legal documentation allows for roughly 15 different gambling brands within the state and has broken that down to mean that the three commercial casinos in Detroit and the dozen tribal casinos in the state would be partnered – or tethered – with one particular sportsbook brand. The list of players is impressive and pretty much reads like a who's who in online sports betting.
The List…So Far
Here is a quick breakdown of the operators who are set to launch this month:
– Bay Mills Indian Community – DraftKings
– Grand Traverse Band of Ottawa and Chippewa Indians – William Hill
– Greektown Casino – Penn Sports Interactive/Barstool Sportsbook
– Hannahville Indian Community – TwinSpires
– Keweenaw Bay Indian Community – Golden Nugget Online Gaming
– Little River Band of Ottawa Indians – Rush Street
– MGM Grand Detroit – BetMGM/Roar Digital
– MotorCity Casino – FanDuel
– Sault Ste. Marie Tribe of Chippewa Indians – Wynn
Other brands that have partnerships set to launch later in the year include BetRivers, PointsBet, FOX Bet, and Parx. And this is just scratching the surface as Michigan has the potential for well over 20 land-based sportsbooks at not just established commercial casinos but there are also another two dozen tribal casinos within the state that may consider opening an on-site lounge like nine currently have done. To learn more about the best online casinos feel free to check out some of these casinos in Michigan.
What Has Made It Different In Michigan?
It was in 2019 when the state approved sports betting and iGaming. But when they did so, they also approved fantasy sports and permitted casino and poker games under the iGaming umbrella all at the same time. This sped up the process considerably for bettors chomping at the bit to start playing games within their state. We also mentioned that Michigan has a competitive tax rate. They have set it at 8.4-percent on gambling revenue which includes activity at online sportsbooks. Taxes on online casino gaming depends on the total revenue earned by the casino through online gaming and will range between 20 and 28%. For comparison, Pennsylvania has a 36% tax rate on online casino gaming revenue.
Here's What They Had To Say
The chief marketing officer of FanDuel Group, Mike Ratffensperger praised the state lawmakers for how they managed the establishment of sports betting in the state. "Michigan is extremely exciting from a marketplace perspective." He adds, "The legislation and the regulation, I think was done really intelligently. It created a good mobile online sign-up, it has a sustainable tax rate, and it's a good open competitive market. Those are the three things the states that have been really successful, that's what they've done and that's what Michigan has replicated."
Matt Kalish, DraftKings president, and co-founder points to the quality of the sporting activity found within the state. "There is the extremely popular sports culture, not only on the pro team side, but you also have some really tremendously popular college teams." He adds, "In sportsbooks, two of the top five sports are college basketball and college football. So when you have the Spartans and you have Michigan, these are really popular college organizations that have had a lot of success and have a lot of fans. I think that really helps just build up the overall audience for something like a sportsbook."
FOXBet CEO Kip Levin says the market is responsible for all the sportsbook interest in the state and the marketing to attract customers. "With a competitive market comes a lot of great promotions, kind of really fun things that we often do that consumers can take advantage of." He adds, "A lot of the way in which customers engage is through fun promotions, and so I think this is just the start, but it'll be a big part of the way the industry comes out."
Why Online Casino Gaming And Sports Betting Is Timely In Michigan
Okay, we did mention COVID-19. When you consider how closures and capacity restrictions and other pandemic guidelines and protocols have beat up casinos in 2020, it isn't hard to imagine that online betting is going to help some of these land-based casinos recover some of their losses. Not only will the live launch assist with this, but it is also expected to generate millions of dollars in tax revenue for the state, which is also recovering from COVID-19 restrictions along with many other issues.
Summary
It is very close. Michigan is about to become the newest player at the online casino and online sports betting table and sportsbook operators are lining up to get involved. The state legislation is positive, tax rates are competitive and bettors are already at the starting line. Will Michigan be another success story? It certainly appears to be heading in that direction even before the first sports wager has been placed.