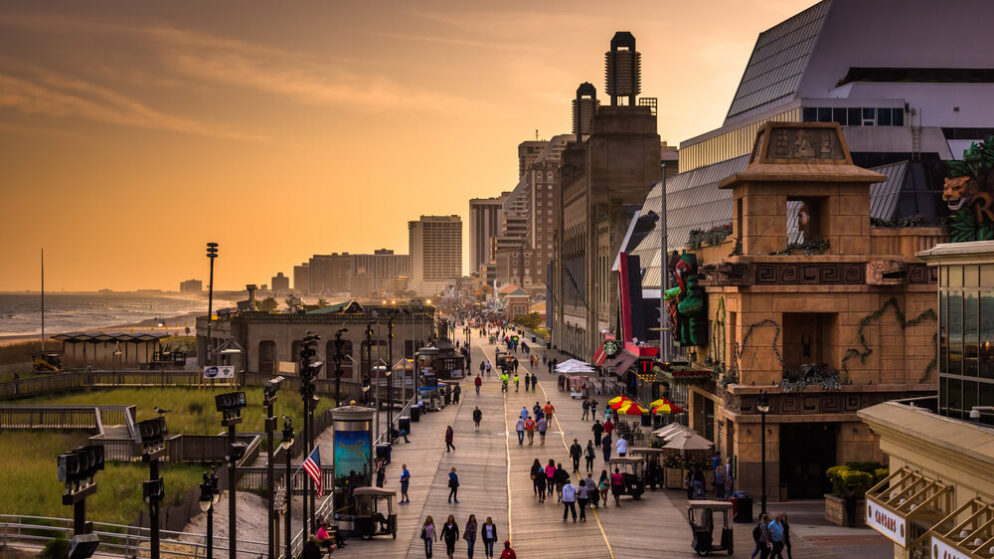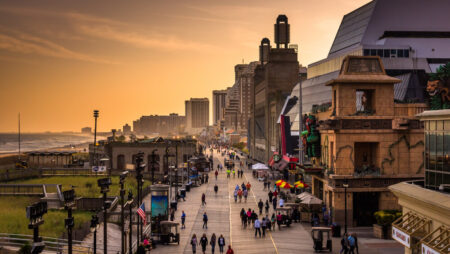 Borgata Casino & Spa in Atlantic City continues to set a high bar just in time as iGaming is extended for 5 more years. Borgata, which recently celebrated its 20th anniversary, marks 2 decades of success and innovation in Atlantic City's competitive gaming industry.
No one could have foreseen the partnership between Boyd Gaming and MGM Mirage led by former CEO Bob Boughner thriving for 20 years. This deal is what laid the foundation for the iconic Borgata's rise to prominence. The casino resort was launched at a time when other operators were pulling back or exiting the Atlantic City market.
Borgata, which at the time was being advertised as a Las Vegas-style resort ushered its first guests in July 2003. Since then, it has grown to become one of the most profitable establishments during its two-decade run. The legacy of launching Borgata in 2003 was that it raised the bar on the quality of services and offerings being made by casino properties in Atlantic City.
In line with Las Vegas trends of the time, Borgata was launched featuring high-end design features in the hotel rooms, as well as the casino floor. Its restaurants and nightclubs were also superior to what was being offered by other hotels in AC at the time. These changes helped to attract a new breed of visitors and investors to Atlantic City.
The success of Borgata ultimately went a long way in inspiring other casino operators to invest heavily in their own properties, which improved the image of the city as a first-class tourist and resort destination. While some operators in the city struggled to replicate this success, Borgata continued to thrive and attract visitors who were always willing to spend a little more on upscale experiences.
Borgata's commitment to its staff has also played a major role in the resort's longevity. Over 800 day-one employees and workers who were there at the launch have since moved up into management positions and remain with the resort to this day. This dedication and continuity have contributed to a consistent team that upholds high standards of service and hospitality.
To celebrate its 20th anniversary Borgata organized a summer-long celebration that included a spectacular 1,000-illuminated show featuring 500 floodlit drones. Additionally, Borgata also recently unveiled a new high-limit slots lounge, as well as a selection of luxury suites aimed at further enhancing the overall experiences of its customers.
Borgata's Water Club rebrand
As Borgata celebrates its 20-year-long presence in the Atlantic City gambling market, the casino resort solidified its commitment to remaining the leader in hospitality and entertainment by continuing to evolve the Borgata experience. A few weeks ago, Borgata announced that it would undergo a $55 million redesign and rebranding of The Water Club.
The Water Club is now scheduled to be renamed the MGM Tower. Its transformation will include more than 700 reimagined guestrooms, along with a new collection of luxury suites that will offer stunning views of the city.
This new remodel will encompass all aspects of the customer experience from arrival to accommodations. The guest rooms are set to include a coastal-inspired design with a nautical palette of blue and neutral tones. The new suites are expected to offer bigger living spaces, private bedrooms, as well as spacious dining areas.
The Tower re-design will be done as a partnership between MGM Resorts International Design Group, Borgata Hotel Casino & Spa, as well as award-winning interior design company, RVD Associates. The focus of the re-design will be clean white lines boasting bold and vibrant accents, which are expected to create a fresh and complimentary ambiance throughout the tower.
Corey Sanders, COO of MGM Resorts International, expressed his enthusiasm for the renovation project, stating that the relaunch of the Tower will further connect the resort with newer customers while keeping old customers happy. This investment in the tower is anticipated to keep attracting new visitors for years to come.
Great news for Borgata as the state expands online betting for 5 more years
This couldn't have come at a better time as New Jersey also recently expanded online casino gambling for an additional 5 years. After the legislature passed an amendment to the iGaming Act Governor Phil Murphy signed it into law, which means that the Garden State will now enjoy iGaming through to November 2028.
This iGaming extension will allow online casinos with interactive slot machines and table games such as Borgata Online to continue operating in the state. Up until a few years ago, Golden Nugget Online Gambling dominated the iGaming market in the state. However, over the last few years, Borgata Online has led the 7 license holders.
Online casinos in the state were first allowed to operate in 2013 with the operator officially offering online gambling services in November that same year. The iGaming amendment, also referred to as Article 6C of the 1976 Casino Control Act, is what allowed casinos to connect their brick-and-mortar licenses to online gambling.
Originally, the provision was set to run for 10 years but it was later reduced to 2 years. After pushback from players in the online gaming industry, a compromise was reached and the extension was finally set for 5 years. 
The iGaming industry in New Jersey is one of the most advanced in the country and has consistently contributed to the city's gaming interests since its inception in 2013. Since it was launched all those years ago, iGaming has generated more than $7 billion in revenue from online gamblers.
Final Thoughts
As New Jersey celebrates another 5 years in the iGaming industry, Borgata stands out as a vital player in the state's gambling market. With its recent investment and rebranding of the Water Club, Borgata is demonstrating its commitment to keep offering top-tier experiences to its customers.
New Jersey's extended iGaming industry serves as a testament to its success and effect on the economy of the state. Since being launched in 2013, iGaming has contributed billions of dollars of revenue. As the industry keeps evolving, Borgata is posed to remain New Jersey's market leader.