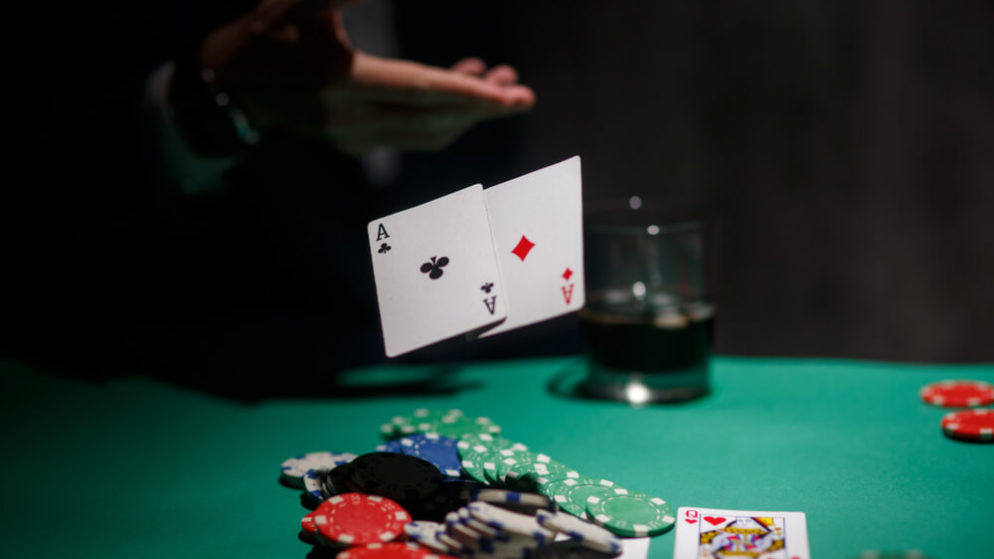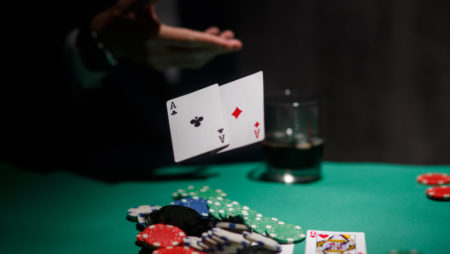 The Borgata Hotel Casino & Spa is bringing back its high-stakes poker championship in January 2023. The championship will be held in the first week of the year beginning on January 2nd. The 2023 High Stakes Poker Championship will be the first time that Borgata is organizing the event since it was first postponed and then canceled owing to the 2019 pandemic.
After more than 3 years of waiting, poker lovers will no doubt show up to the high-stakes tournament in large numbers. As the name suggests, the high-stakes tournament will invite the participation of some of the best professional players that the industry has to offer. As such, poker pros hoping to take part in the tournament should expect to part with at least a 5-figure buy-in.
However, both Borgata and BetMGM will also offer a few tournaments with slightly smaller buy-ins that will range between $1,100 and $5,300. The high-stakes poker tournament will be organized in conjunction with BetMGM and will be dubbed "The Return: A Borgata Championship Event." The poker tournament will be a mini-series consisting of at least 4 tournaments that will run for 7 days. 
The most affordable buy-in at $1,100 will offer professional poker players a chance to enter the Return's championship event. This championship event is expected to generate a guaranteed prize pool of at least $3 million. What's more exciting is that the first-place finishers on day one will also be awarded a $1 million payday.
Borgata has only organized a tournament of this magnitude once. The last poker tournament organized by the casino operator was a standalone event that was hosted in March 2021. This tournament in question had a buy-in of $1,090. 
The return of a high-stakes championship event in Borgata has indeed been a long time coming. Borgata has been one of the most popular gambling destinations for professional punters on the East Coast, which boasts some of the most lucrative in-class poker tournaments.
Here is what to expect
The series will kick off with a mystery-bounty event that has been scheduled for January 2nd. This event will have a buy-in of $2,2000 and is anticipated to generate at least $1 million in bounties.
Following this first event will be 2 additional major poker tournaments on tap. A Bounty event with a buy-in of $2100 has been scheduled for January 6th. This will be followed by a survivor event that will require a buy-in of approximately $1,100. In the survivor tournament, 10 poker pros are expected to take home a minimum of $10,000 each to round out the slate.
The Super Survivor tournament is one that Borgata's customers are familiar with, especially those that have made a name for themselves in the tournament circuit. In the Survivor tournament, the levels will be kept moderately short and play will continue until only 10% of the field is left. Those that are left will be dubbed the Super Survivors and will be given an even split of the final prize pools for their troubles.
During the week-long tournament, there will also be a championship event that will have a buy-in of $5,300 to be held on January 4th. This $5,300 tournament will be the second of 4 massive buy-in events that will be served up in the first week of January next year. 
The starting flights will kick off on 4th but they will run into the 5th before the final table is held on the 8th of January. During the $5,300 championship event, the final winner will walk away with $1 million is guaranteed and there will be no adjustments made to the final payout structure.
It is worth noting that the 4 large live events will also be supported by several satellite qualifiers, which will give interested participants as many opportunities as possible to sign up and emerge winners. All the tournaments will be hosted live at the venue in Borgata, as well as online via the BetMGM New Jersey platform.
The satellites, as well as the qualifiers will be organized in all the states in which BetMGM is permitted to operate legally. Punters will be pleased with the varied range of buy-ins which will see gamblers with different financial capabilities and bankrolls taking part. Please note that poker lovers keen on participating must have an MGM Rewards account before being allowed in the tournament.
Those looking forward to the high stakes tournament are also welcome to start registering early throughout December through the BetMGM app. In-person registrations for the tournament are not scheduled to begin until the 1st of January. Punters will have to avail themselves in-person at the Borgata Poker room to sign up in person.
BetMGM could not have found a better partner in Borgata. Over the last few months, BetMGM has worked hard to organize several championship events of its own. For instance, this summer, BetMGM held its poker championship at the popular poker room at the Aria in Vegas.
At present, BetMGM is accessible by punters in several US states including Pennsylvania, Michigan and of course New Jersey. Not too long ago, the operator also launched its offerings to punters in Ontario owing to a partnership with Partypoker.
Final Thoughts
Atlantic City's Borgata has long been the go-to for many professional poker players looking to win big. Indeed, Borgata has made a name for itself for organizing regular major poker tournaments series and tournaments such as the World Poker Tour events. However, since the pandemic struck in 2019, bringing the entire gambling and hospitality industries to their feet, high stakes poker has not been at the forefront of the property.
But this is all set to change in 2023 and punters could not be more amped to start the year off in the right direction. As mentioned above, punters will be looking forward to several major events including the $5,300 Championship with a $3 million guaranteed pool, as well as the Mystery Bounty events that are promising to award lucky winners millions in cash prizes.