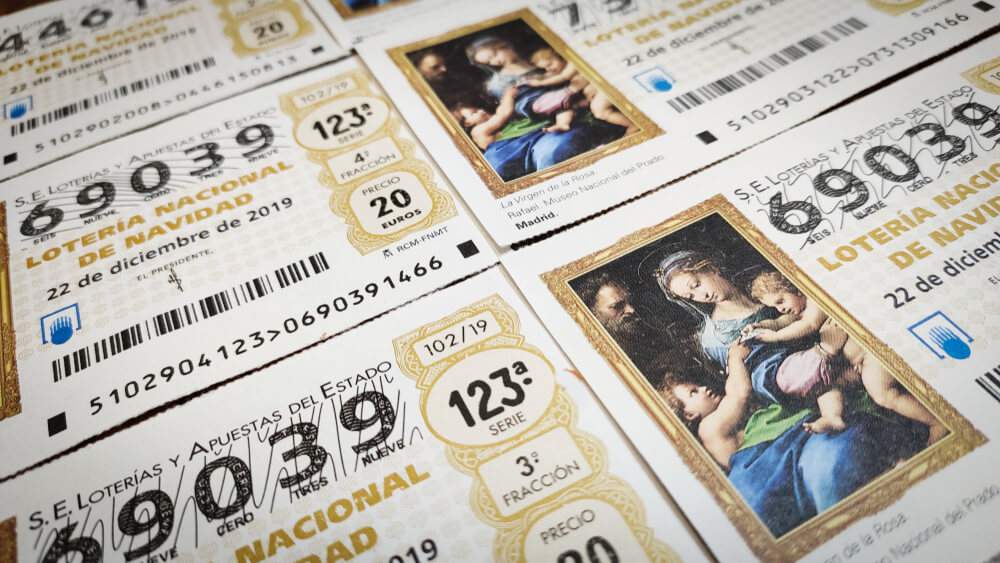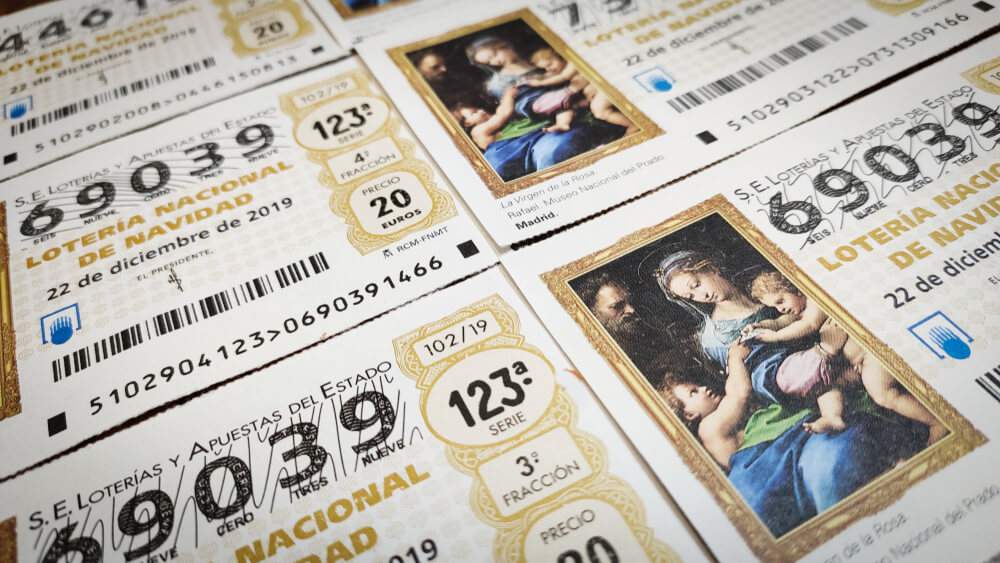 With a bang, the annual Spanish Christmas lottery madness is back. And across the country, lottery booths are already swelling with millions of punters lining up for a piece of this year's El Gordo lottery tickets. The draw is still a couple of days away, but for those who are participating in it, the only way to get a share of the handsome prize money is to buy one.
But make no mistake; there's a lot you probably don't know about El Gordo than what you know. Yes, it holds more significance to the Spaniards and those who've spent years there than you can imagine. Yes, the 22nd day of December is simply a day when the world stops for a few hours. And yes, it is possibly the only lottery event worth participating in, even if it's just for the mere glamor of it. The lottery happens on 22nd December, lasting for a few hours. It kicks off at 9 am and is televised live across the country. Anyone can check out check out spanishchristmaslottery.com for more information on El Gordo as the entire country pauses to follow the live happenings, often with their tickets at hand.
The following are 7 things you didn't know about Spain's El Gordo lottery:
1- It's a big part of the Spanish culture
It isn't a lie that the legendary El Gordo is a solid part of the Spanish culture. "The big one" or "the fat one" as it stands for in English, is termed so because it has the largest lottery prize pool in the world. It pays billions of euros in prizes every year and it has no age limits – unlike gambling that has varied laws.
But El Gordo is a tradition that the Spaniards have celebrated every year, since its inception in the little city of Cadiz, over two centuries ago. Nothing stops the locals from flocking the booths found in every town center to buy their tickets. The whole list of happenings, from friends and relatives contributing for décimos, to holding their breaths on the day of the lottery draw is now part of the Spanish culture.
2- Lots of Prizes to be won
As much as El Gordo commands worldwide respect because of the billions in euros given to the winning ticket holder, over 90% of those who participate also eye the other prizes on offer. In fact, over 15,000 cash prizes in each of the 17 different categories is a pretty good reason to spend a little on the tickets.
Cash prizes range from El Gordo "The Fat One" that is only won by one ticket combo to a few hundred euros. Basically, the main prizes are split into El Gordo 'The Fat One', Segundo 'second', Tercero 'third', Cuarto 'fourth', and Quinto 'fifth.' The last two comprise two and eight prizes respectively.
Anyone who buys the whole winning billete (number) stands to pick the entire jackpot prize money. However, décimo wins €400,000 while the rest is on the low-value side. Spanish taxes (Hacienda) must be paid 20% of the lottery prizes won while a particular amount is also donated to charities.
3- But El Gordo is ridiculously complicated
Forget about the long queues of people buying tickets in nearly every street each day, this lottery is far more complex to understand. For someone who is used to Lotto or taking a gambling cruise ship, winning in this lottery is different.
First, there are five main prizes to be won. And then, tickets with numbers immediately preceding or following each of the five winning tickets are also feted. That means even aproximación is paid, although the prizes are usually very little.
Also, whoever holds a ticket whose first three digits are similar to the first three of a winning ticket, Segundo or Tercero is eligible for a prize. The same is true for someone whose ticket number's last two digits are similar to the last two of the first three main winning tickets. Other payouts are the 9,999 reintegro prizes, which refund the total cost paid for the décimo (€20).
4- World's Best Odds
Other than being a true lottery, the odds of winning El Gordo are pretty attractive. The likelihood of smashing the jackpot is 1:100,000, which actually is pretty good. And even if it is winning 'La Padrea,' the over 1,800 winning number combos on offer means that the overall chances of winning the pebbles are just unbelievably high.
Remember that it has the largest lottery prize pool and the mega prize is shared by thousands of lucky winners too. So, even if it is merely participating in it, this lottery rewards too.
5- Just 100,000 Ticket Numbers are issued
El Gordo is not just the simplest lottery to win; it is statistically superior too. During every El Gordo lottery season, 100,000 ticket numbers are printed, all of them being 5-digit number tickets of between 00000 and 99999. Ticket numbers are pre-printed and whoever buys one with a winning combination of numbers gets a share of winnings.
Similar tickets are also printed several times in their own series so that those who want to buy several comparable ones can comfortably do so. There can only be 195 series of tickets. A ticket is split into 10 Decimals, with each going for 20 euros.
6- The draw takes place in Teatro Real theatre in Madrid
Winning ticket numbers and prizes are sung by school children of the Colegio de San Ildefonso – the oldest school in Madrid. They call out all the winning numbers from all 1,807 prize balls and do so until the entire prize balls have been drawn out of the drum. Surprisingly, it is normal for movie theaters to fill up to the brim during the draw as residents and visitors alike participate in it.
7- It isn't exclusive to Spain alone
Tickets aren't exclusive to the locals alone – ex-pats can also buy them and partake in this legendary lotto event. Furthermore, Spaniards residing outside Spain are nowadays part of this centuries' old tradition, courtesy of the internet.
Whoever wishes to buy a ticket outside Spain or without necessarily lining up for it can acquire one online via Lotteries.com or any other online platform. During the live draw, anyone outside residing abroad can also follow the proceedings live via the web.