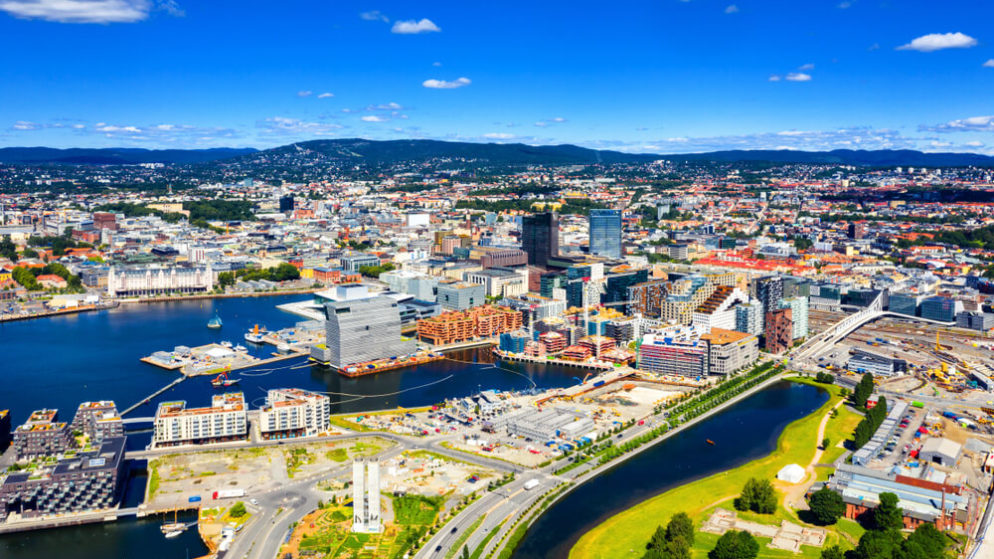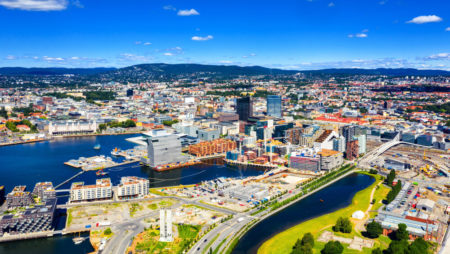 Gambling in Norway is a challenge. The federal government controls lotteries and some other games but the majority of gambling activity in the country is considered illegal. The Norwegian government backs that up with strict laws and stiff penalties. For example, the Norwegian Penal Code (1902) outlines punishments for unauthorized gaming operators. Norwegian citizens are not exempt, either. If you are caught participating in illegal gambling activity, you can face a prison sentence of between three months and a year, depending on the severity of the offense. It is also illegal to host gambling parties at home. The only exception is that the parties do not turn into organized gambling businesses.
Gambling Sites Outside of Norway Are Banned
Gambling sites operating outside of Norway have a tough time tapping into this market simply because the federal government works hard to prevent them from succeeding. Norwegian banks have become part of this effort with it now illegal for foreign online gambling operators to transfer money into a bank account held by a financial institution based in Norway. In other words, a Norwegian may be lucky enough to find an offshore gambling site that will accept his or her account registration information. However, if that gambler wins some money and tries to cash out to their bank account in Norway, it isn't going to happen. The money remains at the online gambling site. Plus, Norwegian gamblers must claim their winnings from another country at income tax time.
Why Gambling In Norway Is Of Note
Gambling in Norway is a big deal. Estimates put the gambling rate within the country near the top of all countries in Europe. Statistics dating from 2018 indicate that the total revenue generated that year from licensed gambling venues topped NOK 46.5 billion (USD 4.65 billion). That is an increase of 6-percent from the NOK 43.7 billion (4.47 billion USD) generated the previous year.
A Bit O' History
Three main documents regulate gambling in Norway. They include the 1992 Gaming Scheme Act, the 1995 Lottery Act, and the historic 1927 Totalizator Act, with revisions from 2008 to 2010. The acts essentially lay the groundwork for a full monopoly of the gambling industry for the federal government. The acts also spell out what causes the profits support. The government established the Norwegian Gaming and Foundation Authority to issue licenses and enforce all regulations and guidelines.
What Is Available For Gambling In Norway
There are no land-based casinos in Norway as there has never been a license issued to establish any. The gaming authority is strict about casino games coming from a licensed operator. However, they have not encouraged this to happen. Slot machines are a completely different matter. They were banned in 2007 but that changed in 2009 with the introduction of interactive video terminals (IVTs). The government-owned gaming company Norsk Tipping has a monopoly on IVTs and has placed them in high-traffic public venues such as shopping malls and bars. Players must be 18 and have a registered account with the IVT provider resulting in the issuance of a special gambling card used to access the machines and gambling account. Visit https://www.norskespilleautomater.com/ for more.
Online Gambling
Because land-based casinos do not exist in Norway, new technology has brought casino gaming to the country online. However, the government-run gambling bodies, Norsk Tipping and Norsk Rikstoto are the only entities the federal government has licensed to provide online gambling. Considering that offshore and private online casino operators cannot access the Norwegian market, it is interesting to note that state-owned sites are quite popular. Estimates point to upwards of 80-percent of Norwegians aged 18 and older gambling online and competition from sources outside of Norway has pushed Norsk Tipping to improve its offerings. Norwegians have access to progressive jackpots and other popular interactive casino games as a result.
Changes in 2022
A plan was introduced in 2021 at the federal government level to pull stakeholders together to consult on ways to best merge the existing three acts that govern gambling in Norway. While that may hint at a progressive move towards a streamlining of the regulations, the game plan is quite different from that. Last year, the Culture, Sports, and Equalities ministry suggested that the government work toward creating a "common and systematic policy" to govern all gambling forms within the country.
A proposed draft addressed preventing problem gambling, protective measures for minors, and guidelines relating to advertising and marketing. The consultative process did not review the federal government's monopoly on gambling but suggested the two governing bodies (Norsk Tipping and Norsk Rikstoto) become one and that the laws governing gambling be stricter with heavy penalties imposed on unlicensed operators.
Feedback Is Still Being Collected
The Ministry of Culture, Sports, and Equalities continues to work on the consultation phase of the proposed changes to the gambling laws in Norway. The consultation sessions will end on August 5, 2022. The ministry will be submitting feedback collected to various sources including Norway's Institute of Addiction, the civic ombudsman department, and the children's education and support department. The goal to release the newly updated gambling law is set for January 1, 2023.
Final Thoughts
Gambling is big business in Norway. Unfortunately, the federal government there has chosen to take full control of everything from licensing and regulation to gaming activities and profits. An attempt is underway to tidy up the system but that process will not see the government release its firm grip on the industry. Maybe sometime in the future, the government will change its stance when competition from international online gambling sites becomes too much to block and ban. But for now, Norwegians have government-run sites and IVTs to keep them occupied and they seem to be okay with that since the majority of the legal age residents in the country are gamblers. However, for the industry to continue to grow, there need to be changes to the already strict regulations that keep competition at bay and all the revenue generated earmarked for government-selected causes.