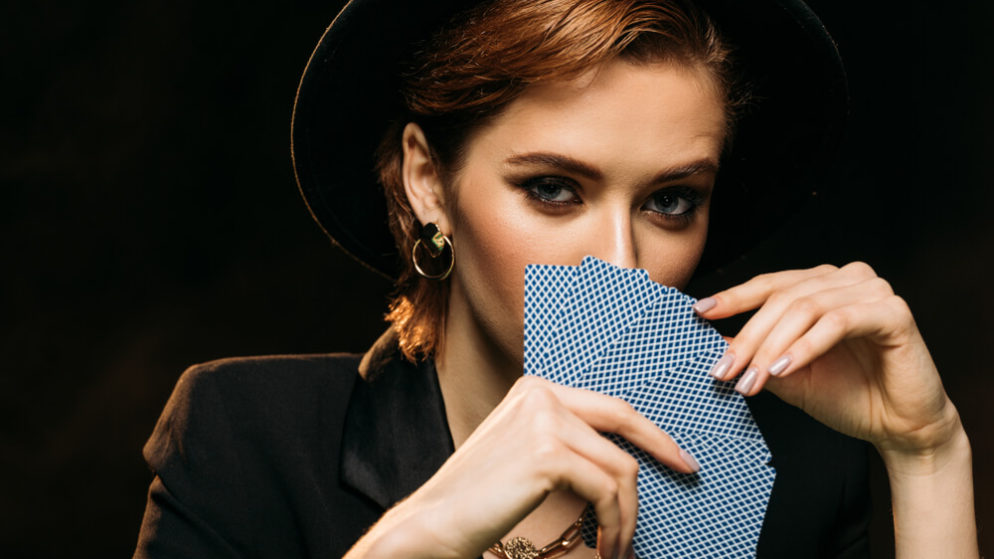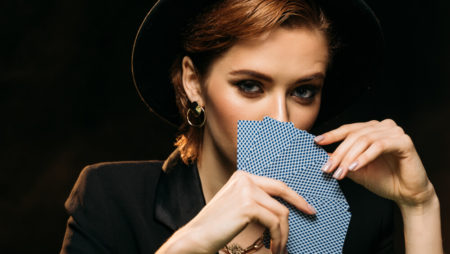 Ask any professional gambler and they'll agree- professional poker isn't where it used to be a decade ago. Although professional poker can be lucrative, it isn't without its ups and downs.
 When most novice poker players look at the greats such as Daniel Negreanu and Phil Ivey, all they see are dollar signs and enviable lifestyles. Each year, hundreds of poker players ante up in the hopes of becoming poker's next big thing.
However, the hard truth is that for every player that does their best to make a sustainable living off of poker, there are hundreds of thousands more that fail. Beyond the perfect poker faces and millionaire lifestyle, there is a world characterized by challenges- one of the biggest being poker cheating.
Cheating scandals and player impropriety are nothing new. However, over the last couple of months, the scandals and claims made have been maddening. One of the largest poker cheating scandals in years has been the Adelstein Lew cheating scandal that has sent shock waves in the industry.
What you need to know about the Adelstein Lew cheating scandal
On September 29th, pro poker player Garret Adelstein accused a rookie opponent Robbi Jade Lew of cheating in a live game. Garret claims Robbi used a range of unethical tactics to walk away with a pot of $270, 000 in a seemingly rare poker move.
Adelstein, who is easily regarded as one of the best in the professional poker industry, did not comprehend how he lost his hand. The game in question kicked off like any conventional hand. Adelstein wagered $10,000 before Lew raised the amount to $20,0000.
Adelstein then made his move, opting to go all in by topping up $109,000, which should have consequently given him the win. However, this did not occur. According to analysts, Lew was at least 150 ways behind Adelstein and only had 6 ways in which the female poker player could be ahead of the game.
At this juncture of the game, calling would have been foolish as it would mean more than double the size of the pot, which was worth approximately $51,000. And yet, Lew did the unexpected and called her $109,000, running it twice.
This prompted the dealer to put 2 river cards out, which automatically meant that only one player would win the whole pot. In an unexpected turn of events, Lew was able to fade both rivers and walked away with the colossal $270,000 pot. 
As you can imagine, the turnout of events was a massive shock to Adelstein, who had expected to be declared the winner. After the hand, Garret appeared confused and was not in his typical congratulatory mood. After the tournament was concluded, Garret was seen conversating with Lew and the producers of the event.
Although no one knows the exact conversation that took place between Garret, Lew, and the producers, that conversation did result in Lew giving Garret half of the $270,000 pot. Upon exiting the tournament, Garret then took to Twitter to share his frustrations.
Although a great deal has been documented regarding Garret and his rise to professional poker greatness, not much is known about Lew. For the most part, Lew is regarded as a novice poker player that boasts middling rankings in the poker world.
After the cheating scandal, Hustler Casino took to social media to announce that it would carry out an investigation to determine what exactly happened on the day of the tournament. It's been weeks since the explosive cheating scandal made waves in the poker world and yet a conclusion has yet to be made on the issue. There are still no clear-cut answers as to what occurred on September 29th.
 This isn't the first poker cheating scandal this year
It's true that when it rains it pours. Apart from the AdelsteinLew scandal, the industry has been dealing with more escalating instances of cheating. For instance, not too long ago in April, accusations were leveled by Alex Foxen, a 2-time Global Poker Index Player of the year.
Foxen accused the 2022 Global Poker Index Player of the Year Ali Imsirovic of cheating. Foxen claimed that Imsirovic relied heavily on well-known poker cheating tactics such as real-time assistance and multi-accounting to game the system successfully. Foxen claims that this is what caused GGPoker to ban the professional poker pro. Several more poker players also stepped up to support Foxen's cheating claims including Chance Kornuth and Justin Bonomo.
In addition to this incident, all-time money leader, Bryn Kenney, was also similarly accused of staging and operating a cult-like poker cheating operation not too long ago. In April, Martin Zamani, in an interview on a popular podcast (Doug Polk Podcast) accused Kenney of leading several pros in a cheating operation that was pulled off on GGPoker.
In his interview, Zamani stated that Kenney had made a habit of colluding with groups of pros to cheat in various online poker games. Zamani continued to state that he was introduced to Kenney via World Poker Champion Dennis Blieden. Blieden is currently serving 6 years in prison for perpetrating an embezzlement scheme worth $2.7 million.
Among the cheating tactics that Kenney's poker operation is accused of utilizing include ghosting, satellites, as well as real-time assistance. Both Kenney and Imsirovic are yet to respond to the accusations in any public setting. But the good news is that the scandals discussed here have helped to shine a light on a very important topic in professional poker circles.
Final Thoughts
There is no doubt about it- we are living in the Golden Age of professional poker. But impropriety and cheating scandals have prevented the industry from moving at a more rapid rate. Over the years, the industry has been forced to deal with countless cheating scandals and even online poker sites going bust leaving customers penniless.
These instances of fraud, ghosting, and hole-carding utilized in some of the high-profile cheating scandals discussed continue to batter the reputation of the industry. If nothing is done to remedy the situation, then professional poker players will continue to endure the long and tough road ahead.