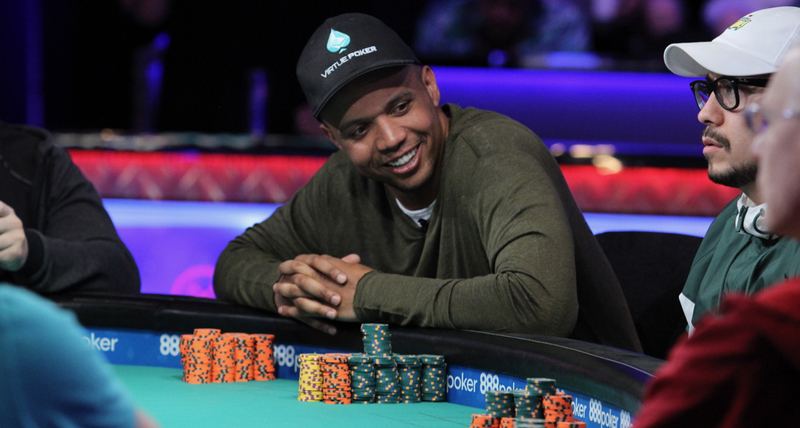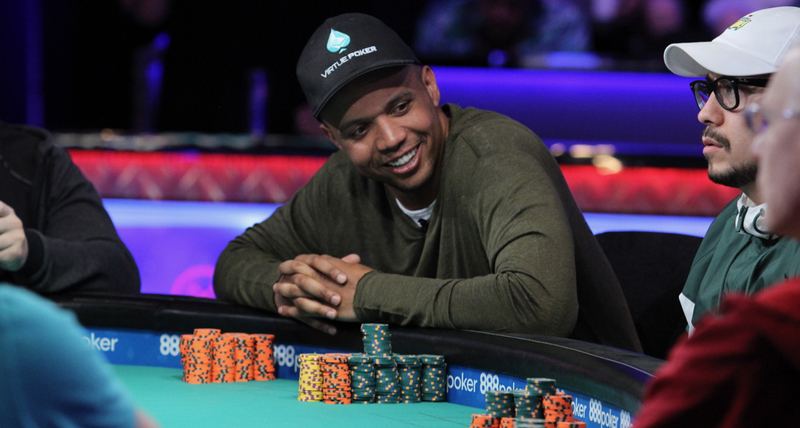 Professional poker player Phil Ivey continues to plow his way through the Super High Roller Series Europe. He took the win, at the Merit Crystal Cove Resort and Casino located in North Cyprus. It is Ivey's second win in five cashes as part of the combined Triton Poker/SHRS Europe and earns him the grand prize of $640,000 out of the $1.6 million prize pool. Ivey beat a field of 32 players and took the win over Ali Imsirovic heads-up in the takedown Event #4: $50,000 Pot-Limit Omaha.
The Make-Up of The Final Table
The final table was nothing less than challenging. Ivey entered the final day with the third-most chips. He first eliminated fifth-place Dylan Weisman and was in a heads-up deficit against Imsirovic who had knocked out fourth-place Eelis Parssinen and third-place Joni Jouhkimainen to get to the final with a lead.
The Final Table Details
A total of seven players were left going into the final day of the Super High Roller Series Europe event. Only the top five would see cash winnings and the first to be eliminated was Tomas Ribeiro. He was soon followed by Iakov Onuchin. A flush made by Imsirovic guaranteed the remaining five players would each earn a six-figure payday. Weisman finished in fifth place in his fifth final-table appearance so far this year. Parssinen was holding an ace-queen-four-three with a king-ten-eight flop but that was not enough as Imsirovic took the pot with a straight that came out of his king-nine-eight-six that was enhanced with a seven river. Jouhkimainen took a major hit when he could not compete with sixes full of fives against the tens full of sixes held by Imsirovic.
That set up the heads-up play between Imsirovic and Ivey. Going into it Imsirovic was holding 2,705,000 in chips and Ivey held 2,095.000. Things went south for Imsirovic when he turned a busted wrap draw into a bluff. Ivey took the lead calling the river bet. Ivey dominated from that point forward, winning several pots taking a huge advantage to where he was close to leading in chips by a ratio of 4:1. The final hand saw Imsirovic put up 50,000 from the button. He was holding a king-queen-six-two off of a ten big stack. Ivey raised the stakes to 150,000 holding an ace-ace-eight-four. Imsirovic called. The flop was a queen-jack-three and Ivey bet enough to where Imsirovic added his last 350,000 to go all-in.
Imsirovic called with the top pair of queens but that was not enough to beat Ivey's pair of aces. The turn produced a four giving Imsirovic a draw along with other possible outs but a seven on the hand dashed all hopes of Imsirovic doing better than second place. Ivey, who is 27 years old, now has a chance at winning back-to-back Player of the Year titles. The tourney was Imsirovic's 16th final-table finish so far in 2022. He has won four titles this year worth almost $2.9 million.
Where The Win Puts Ivey
Ivey, who has not been as active on the poker circuit in recent years, took a giant lead on the SHRS Europe championship leaderboard with this win. He currently sits almost 1,000 points ahead of second-ranked Andras Nemeth. When the series closes, the top finisher will pocket the SHRS Europe Championship and a $25,000 bonus. The $250,000 Super High Roller Bowl is next where Ivey is expected to add to his $2,880,100 in total series winnings.
The Standings
Here are the final results of the SHRS Europe Event #4: $50,000 Pot-Limit Omaha
1 – Phil Ivey, United States ($640,000 in prize money)
2 – Ali Imsirovic, Bosnia and Herzegovina ($416,000)
3 – Joni Jouhkimainen, Finland ($256,000)
4 – Eelis Parssinen, Finland ($176,000)
5 – Dylan Weisman, United States ($112,000)
Here are the SHRS Europe Championship Standings to date
1 – Phil Ivey, United States (1,725 points)
2 – Andras Nemeth, Hungary (738)
3 – Winfred Yu, Hong Kong (700)
4 – Jason Koon, United States (700)
5 – Elton Tsang, Hong Kong (653)
6 – Mikita Badziakouski, Belarus (633)
7 – Tom Vogelsang, Netherlands (616)
8 – Laszlo Bujtas, Hungary (606)
9 – Wai Kiat Lee, Malaysia (567)
10 – Ivan Leow, Malaysia (537)
Where Ivey Sits Overall
The win pushes Ivey's lifetime poker tournament earnings to over $34.6 million. The $640,000 jackpot from the SHRS Europe event pushed Ivey up to ninth place overall on poker's all-time money list over Fedor Holz ($34,373,043), Mikita Badziakouski ($34,570,712), and Cary Katz ($34,630,541). Ivey also now sits at ninth place in the Global Poker sponsored Card Player Player of the Year race, and second place in the PokerGO Tour rankings thanks to the addition of 384 PGT points earned from the SHRS Europe win.
How April 2022 Has Been For Ivey
It has been a very good month for Ivey. Only days into April, he has had a total of five final-table appearances, with two title wins bringing in close to $2.9 million in winnings so far this month. The back-to-back high-stakes series was the first tournament cash event for the poker player in 2022. He final-tabled three of the five Triton Poker Cyprus events which included a $1.2 million win for the $75,000 buy-in short deck event. The Super High Roller Series came on the heels of the Triton event where Ivey appeared in two heads-up games where he took this win and was a runner-up earning $504,000 in a $50,000 buy-in short deck event.
Final Thoughts
Expect to hear Ivey's name frequently for the rest of 2022. Although he is not playing in as many tournaments as he once did, the ones he participates in usually end with him near the top. With such a commanding point lead in the SHRS Europe Championship Standings, Ivey can rest a bit for part of the summer and enjoy his winnings doing whatever he wants that does not involve gambling or cards if he so chooses.