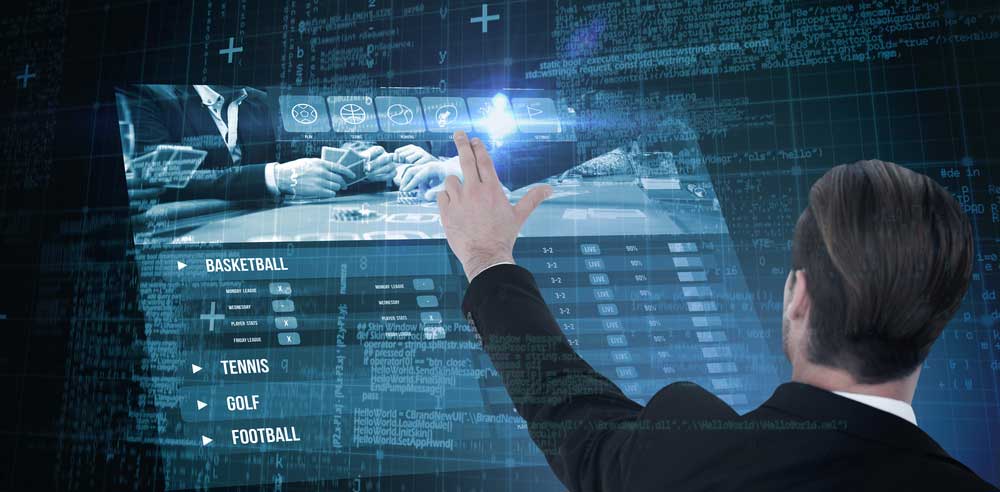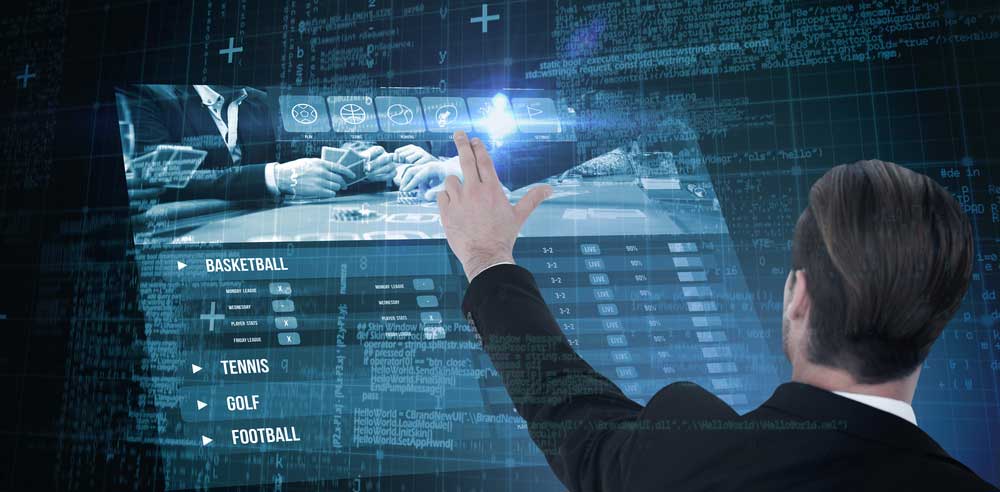 Two California lawmakers are hoping to legalize sports betting as a way to prop up the state's budget.

State Sen. Bill Dodd of Napa and Assemblyman Adam Gray of Merced are lobbying to introduce sportsbooks following the economic impact of the coronavirus outbreak.

A constitutional amendment on the November ballot would allow horse racetracks and Las-Vegas style tribal casinos to offer sports wagering. The legislation would also allow tribal casinos to offer roulette and craps to players both onsite and online.

The proposal has, of course, caused a turf battle between those with very different views on gambling.

The California Nations Indian Gaming Association says the move would help card rooms to introduce games such as craps that the state attorney general sought to outlaw last year.

Card rooms argue the proposal would amount in a 'massive expansion of games' from rival casinos, which would finally be allowed to bring roulette wheels out into the open.

Association chairman James Siva has said the economic crisis caused by the pandemic is likely to have cooled off by the time sports betting could be introduced. That said, roulette's lucrative fashion could hugely benefit the state, regardless of when it is legalized.

The measure would need to take a two-thirds legislative vote in order to go on the ballot, which would then have to be approved by a majority of voters.

Since the US Supreme Court validated sports betting across the country in 2018, some 22 other states have introduced it. For most, sports betting has proved to be a great new source of income that is helping to fund schools, transportation, and other state projects.

California could benefit greatly from doing the same, thanks to its 16 teams across four major professional leagues. Vice presidents of both the Major League Basketball Association and the National Basketball Association backed the idea during a preliminary hearing in January.

If passed, the legislation would impose a 10% state tax on all onsite betting and a 15% tax on online and mobile wagering. Bill Dodd and Adam Gray believe this alone could bring in an extra $200 million in its first year. California currently rakes in around $500 million annually from gambling taxes.

California's budget has been cut by $54 million due to the economic effects of the pandemic.

Dodd told VV Daily Press: "Revenue from sports wagering will help us avoid teacher layoffs and painful cuts. At the same time, it will allow us to regulate a practice that happens anyway."

If legalized, safeguarding measures would be introduced to ensure all sports bettors were of legal age and could be identified. Geo-location technology would be used to ensure bettors were within state borders when wagering online or on mobile.

President of the California Gaming Association Kyle Kirkland has declined comment on the proposal until his members have had the opportunity to fully review it. The Gaming Association represents card rooms across the state.

California's budget deficit, which Governor Gavin Newsom has said is a 'direct result of COVID-19' will put the state under strain. The new budget plan will cut state funding for education and other programs in order to make up for the shortfall.

Newsom had previously announced a $5.6 billion budget surplus in January before the world went into lockdown to prevent the spread of the coronavirus.

It isn't just California that is struggling. States across the country are now dealing with hugely cut-back budgets. The House of Representatives recently passed a bill to spend more than $3 trillion on COVID-19 relief – the largest relief package in US history.