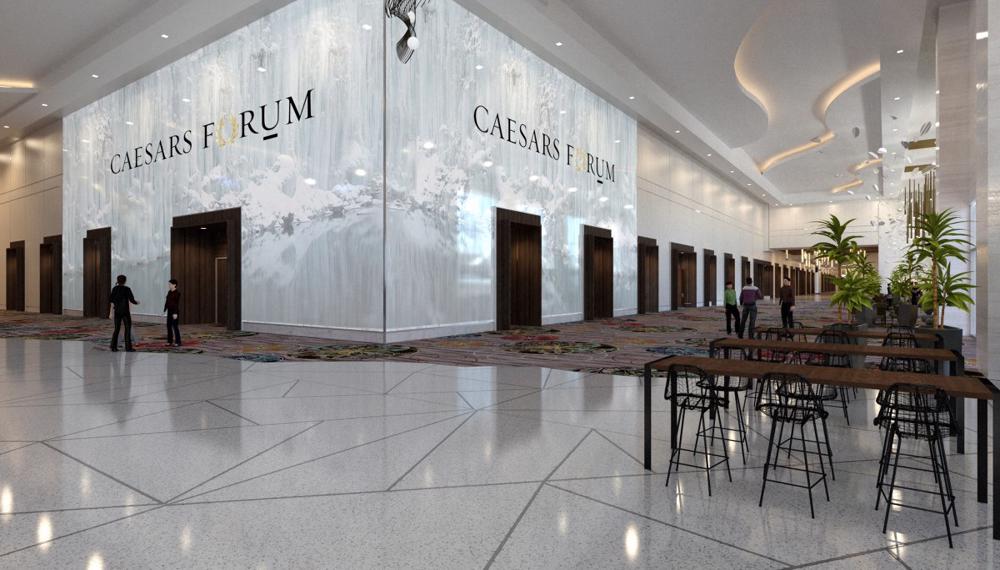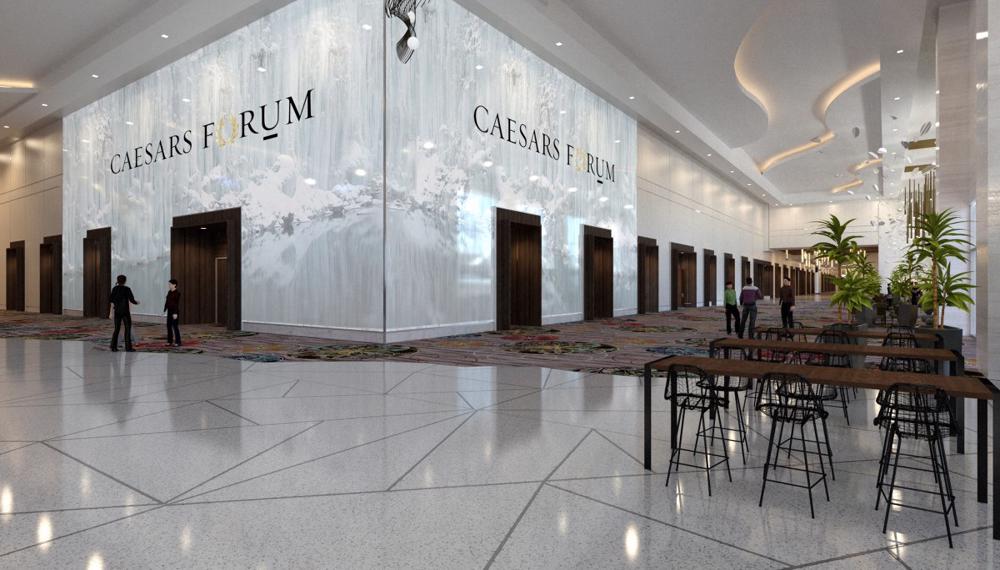 Caesars is set to open the doors of its brand new Forum conference center.
The $375 million conference center will open in March 2020 and have the largest two pillar-less ballrooms in the world with nearby restaurants, bars, entertainment, and hotel rooms that have already been booked 1 million times. It will be directly connected to the Las Vegas Monorail.
The 550,000 square-foot facility will potentially be able to accommodate 10,000 people at any one time, according to chief sales officer for Caesars Entertainment Corp. Michael Massari.
Alongside the vast quantity of bookings at nearby hotels, more than $390 million in contracted meetings and conventions have been signed – the first of which will be an unnamed software and tech industry group on March 20. It is also set to host the MPI's World Education Congress in 2021 and Cvent Connect 2020.
Caesars hit the news for having one of the best shows in Vegas recently, so a visit is certainly worthwhile.
Its outdoor area is situated in the great show of the Vegas Ferris wheel, and all rooms will be completely customizable to suit the size of any event.
The new venue is close by to Caesars' 20,000 hotel rooms, including 8,500 at Flamingo, Harrah's, and The Linq Hotel alone, all of which are named in our list of the 33 best hotels in Las Vegas. The building will have a total of four ballrooms.
Massari added that the project is now around 70% finished, with construction crews working 24/7 on the interior. He said: "We will be installing 2.1 miles of airwalls and more than 300,000 square feet of high-end carpeting as well as a dedicated kitchen."
On its website, Caesars claims the building will have more than 300,000 square feet of flexible space, a 100,000 square feet outdoor plaza, and an extensive array of dining options.
It adds, "When it comes to meetings, Caesars Means Business. With more than 1.9 million sq.ft. of meeting space and almost 40,000 hotel rooms across 33 properties in 12 states across the country, Caesars has you covered from coast to coast."
"When you work with Caesars, you have countless options, one contract, one sales contact, and one food and beverage minimum even if you mix and match properties within a destination."
Wynn Resorts Ltd also plans to open its own convention facility just ahead of Caesars in February, with 430,000 square feet of space. It cost $302.7 million to build.
The Las Vegas Convention Centre's $980.3 million expansion will be completed in time for the 2021 CES trade show.
While the Caesars Forum has been identified as one of the possible sites for the NFL's 2020 Draft in late April, company officials have declined to comment. The Las Vegas Convention and Visitors Authority has also refused to comment.