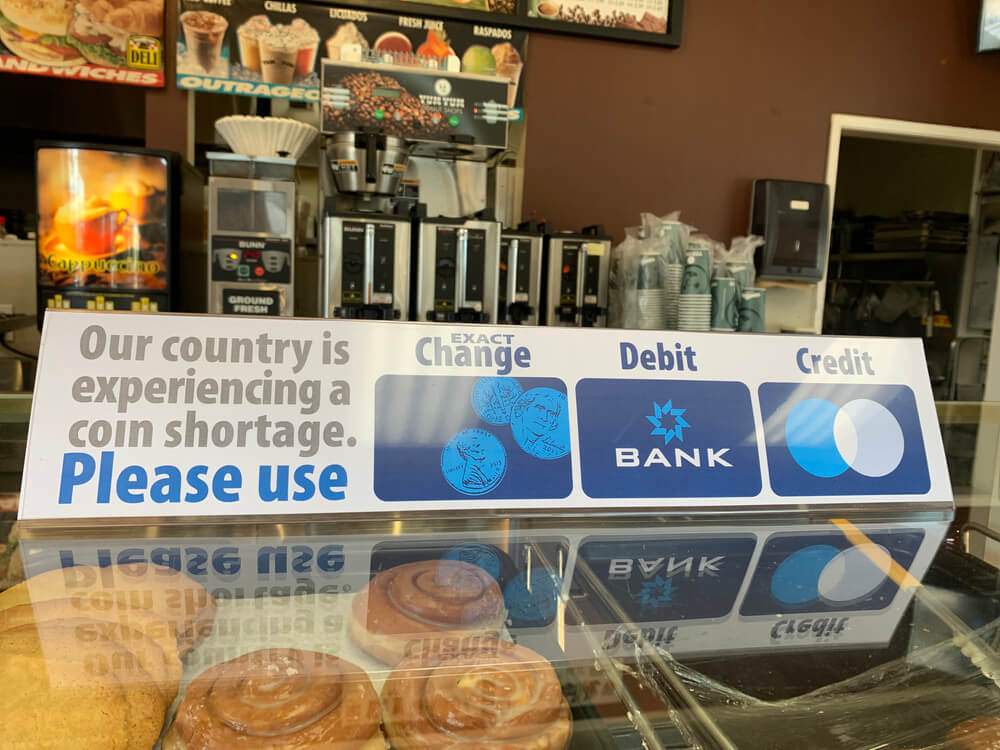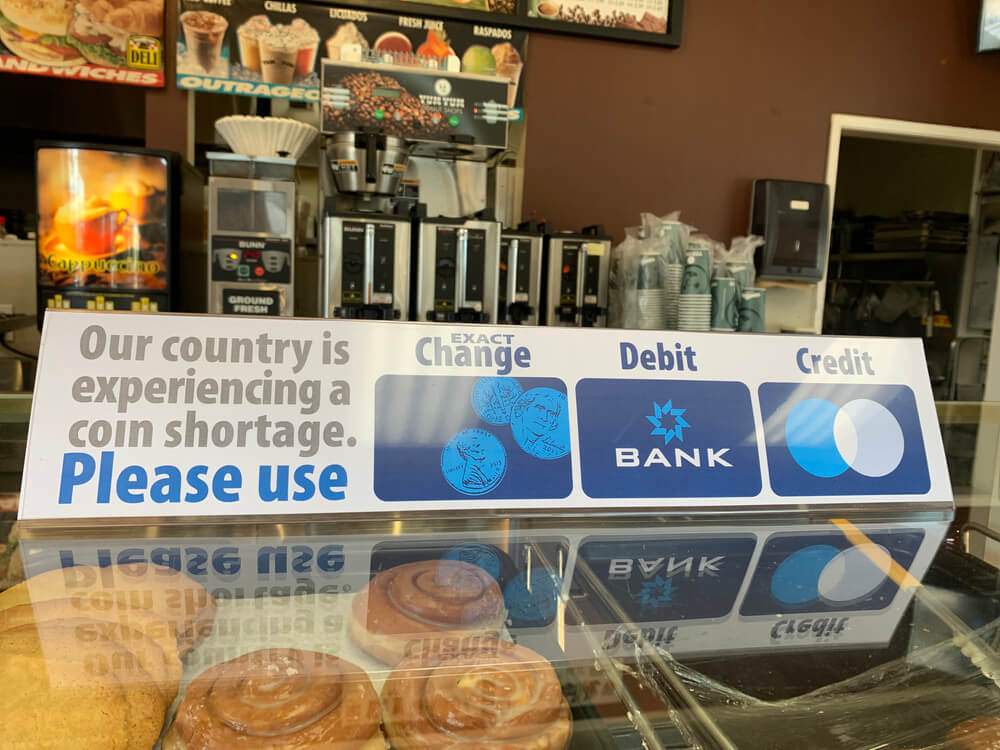 The national coin shortage is having a great impact on Las Vegas and the casino industry as a whole. Only a few select casinos in Sin City offer players the chance to play coin slots, such as the El Cortez and the Skyline Casino. Both properties are working hard to generate enough coins to keep these games afloat.
It's no coincidence that the shortage has arisen during the lockdown period. It's affected how all businesses operate, not just those in the gambling industry. 
Customers just aren't spending cash as much as they once were. And with the lockdown measures still in force in many places across the country, health-conscious shoppers are avoiding all possible contact with cash and coins. Even in the event that they are using coins, they most likely pay with exact change anyway.
El Cortez Coin Slots
Back in the day, all you could hear while walking down the typical Vegas casino floor were the sounds of coins clinking and pinging down the slot machine. Rooms were filled with players spending their silver and pulling a lever hoping to get lucky. When they won the jackpot, coins would gush from the machine's belly; it was literally like striking gold in the mine.
Today, such machines are rare signs having been replaced by modern electronic versions. Nevertheless, they still exist with a small but solid fanbase.
As mentioned, the El Cortez casino is such an establishment that offers this old-school way of playing, offering around 100 coin slots for players to enjoy this pastime. According to Adam Wiesberg, the general manager at El Cortez, the casino had $120,000 in nickels, quarters, 50-cents coins and dollar coins put aside especially for these machines before lockdown. 
But when Governor Steve Sisolak ordered casinos to close in March earlier this year, the majority of these coins were sent to the banks. Wiesberg admitted that El Cortez only held onto around $30,000 worth of coins and trying to get these coins back is proving to be quite tough. 
The problem was only realized after the casinos were allowed to reopen. In one particular instance, 
"Our first coin order that we did after reopening, in July, we ordered $30,000 in quarters," Wiesberg said. "When the Brinks people came, they brought us just $500 in quarters."
As a way to combat the temporary shortage, El Cortez is no longer charging players their customary 5% for playing a coin slot machine.
Same Problem At Skyline 
The Skyline Casino doesn't quite have as many coin slots as El Cortez (there are currently 88 on the floor), but they too are feeling the squeeze.
Sam Kiki, general manager at Skyline, has resorted to buying a coin sorting machine so the coins spent and collected in the casino can be reissued to players on-site. According to Kiki, the casino used to order coins for these games near enough every day, but now, they can only get their hands on them once a week, if that.
The end of the coin shortage doesn't look like it's coming any time soon. If anything, it looks like it will only get worse, especially if lockdown measures remain in place over the holidays.
But while the land-based casino industry is suffering, the online industry is booming. The coin shortage, combined with nationwide lockdowns, has seen players take to the online streets to play their favorite games. Add to the fact that many people are sitting at home without much to do, it makes a lot of sense that online casinos are embracing the boost.
Online slots follow the same basic principles as their land-based cousins. However, there is a far wider range of games to choose from and the casinos are far easier to access. 
Of course, this also opens the door to shady sites to pose as trustworthy casinos, so it's vital that anyone looking to play online does their research to find legal and legitimate casinos before signing up. 
More People Playing Online
Experienced players and beginners are all taking advantage of the boom. For example, veterans are using the extra time to enhance their strategies and hone their craft, while newbies are only just beginning to see what all the fuss is about.
Many online casinos can provide the Vegas experience from the comfort of the players' homes. Instead of coins, all they need to do is deposit the cash into their accounts and they're all set. They get the same thrill of pulling the lever and waiting to see the jackpot combination light up their screen without having to worry about having enough quarters to go around.
In general, during the lockdown period, the stock market has taken massive hits. But the online casino industry is feeling the opposite effects. With extra time at home and cash in their pockets, people are taking to online casinos for several reasons; entertainment to kill some time or as a way to bring in some extra money. Either way, the value of online casino stocks are benefitting.
Final Words
The coin shortage is hitting the Vegas land-based casino industry hard. There just simply aren't enough to go around. But while players can't get their hands on a lever, online casinos are filling the void, offering prizes just as large and lucrative but without players having to leave the door.
It will be interesting to see how the remainder of 2020 plays out and if anything changes as we head into the new year. If access to coins improves, we'll just have to wait and see if players will rush back to the slots as they once were.
But either way, the real winners in all of this are the online casinos. With more exposure and resources at their disposal, it may only be a matter of time until "real slots" fade out once and for all.