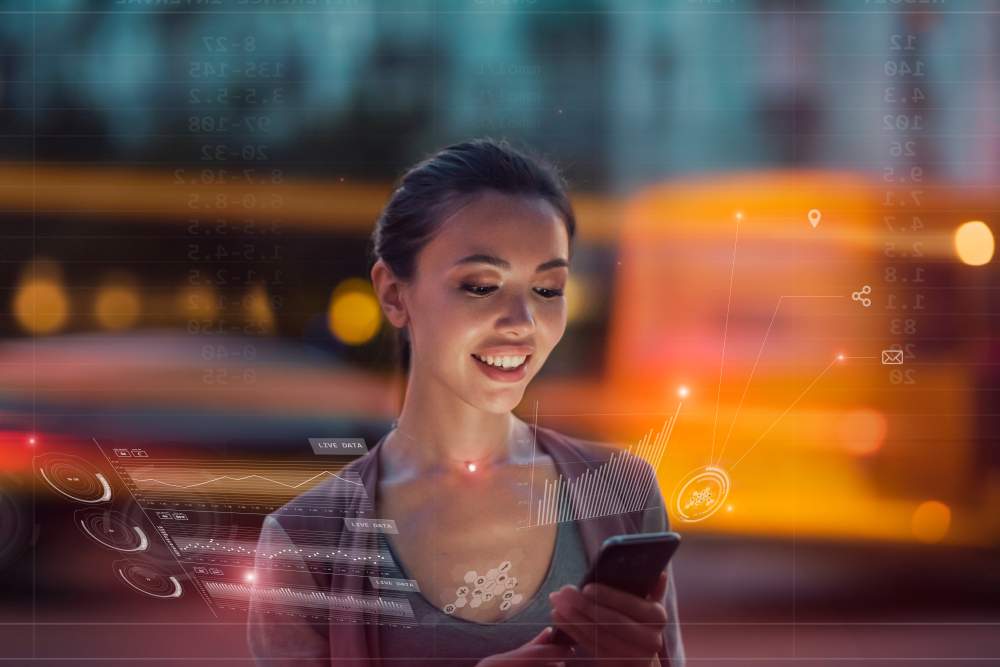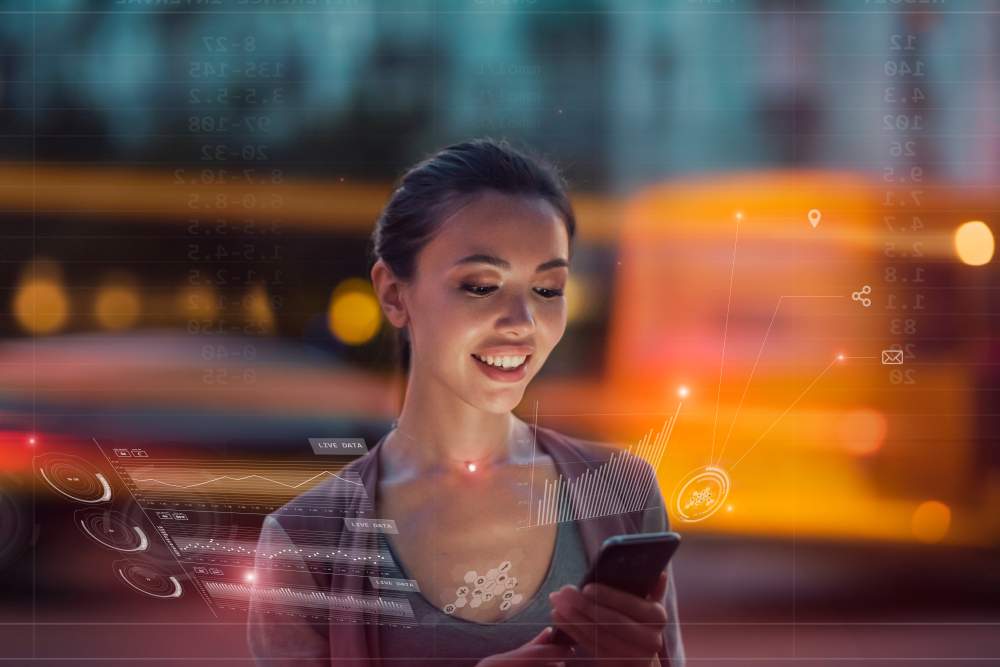 It comes as absolutely no surprise with an industry as large as the global gambling industry that there have been some serious tech-based shake-ups. If we're right in our thinking, there will be plenty more in the next few years.
Frankly, it's a wonder there haven't been larger steps made sooner. Technology is responsible for changing the way we work, play, eat, chat, and just about everything else. You can even buy a refrigerator with Twitter capabilities, so why it has taken so long for casinos to take advantage of the technology available is a mystery.
Of course, we've seen the impressive rise of the online gambling scene with countless online casinos, slots sites and bingo blogs from several suppliers. You can play anything from poker to slots from just about anywhere in the world, all you need is an internet connection and a smartphone – it's pretty impressive. But it still feels like we're only scratching the surface of what could be possible in this day and age.
However, we are starting to see the big-time casinos realize the huge potential that lies in technology. With the development of AI and AR slots to concierge apps and bigger and better bonuses, there is much to be excited about.
So what exactly are these new exciting developments and how will they be redefining the casino experience?
The online casino experience 
The very first online casino is soon to celebrate its 25th birthday, so one can't really talk about the technology surrounding the casino experience without mentioning online casinos.
Since that first online platform launched in 1996 we've seen nothing but progress in terms of the sheer number of online players and income. The online gambling market was measured at a market size of $45.8 billion in 2017, so it's not exactly a niche market. Compare this to the predicted 2024 value of $94.4 billion and we start to gain some perspective on the rapid growth of the online casino.
Sit down with a pen and paper, create a list of the pros and cons of the online casino and you'll understand why the market is expanding at such a rate. There are countless bonuses and new player offers, near-unlimited games from which to pick and choose, loyalty schemes and plenty of other players to sit and chat with – all from the comfort of your front room.
Transfer the games to your smartphone and play through any browser and there are countless opportunities to play. On the night shift at work, at the back of a dreaded family birthday party or while killing time in any waiting room on the planet. It's not exactly difficult to see the benefits, although it does give rise to questions surrounding the rules and regulations surrounding the access to online gambling. 
Concierge applications
 
Casinos are one of the few areas of business with a true focus on luxury and pampering of guests and customers as they come and go.
For too long, casinos have relied on email campaigns, SMS and third-party advertisements to communicate offers to potential customers and current guests. With such a heavy focus on customer experience, it makes sense to give those visiting the casino everything that they could possibly need right at their fingertips and with concierge apps, that's exactly what we're seeing.
The purpose of the concierge app is simple. It exists to be your virtual best friend when you're staying and playing at your casino of choice. There has been plenty of interest surrounding the use of the apps, including some action from some of the big casinos on the Las Vegas strip. For instance, Caesars Palace is opting for a slice of the action with their own app.
Install, and you'll be granted the capability of making dinner reservations, checking out the attractions throughout the resort and even playing free slots for a chance to win paid stays at your favorite hotels on the Strip. It wouldn't be utilized fully if there wasn't an advert here and there, too, so you should expect to see offers and promotions alongside concert schedules, spa details, and shopping outlet information.
For a real stay in luxury, casinos have the choice to move towards plenty of functions from the touch of the smartphone when it comes to the rooms. Install the correct infrastructure and guests will be able to open and draw the curtains, control the temperature, set an alarm, order room service and more. The sheer amount of technology required in the rooms will bring a tear to the eye of even the most seasoned casino owner – but in 5-10 years – it could very well be the norm.
These apps are, of course, casino-specific for the time being – but time will tell if any form of umbrella app will form. There are pros and cons to both, but casino bosses aren't exactly famed for sharing…
Virtual reality and augmented reality gaming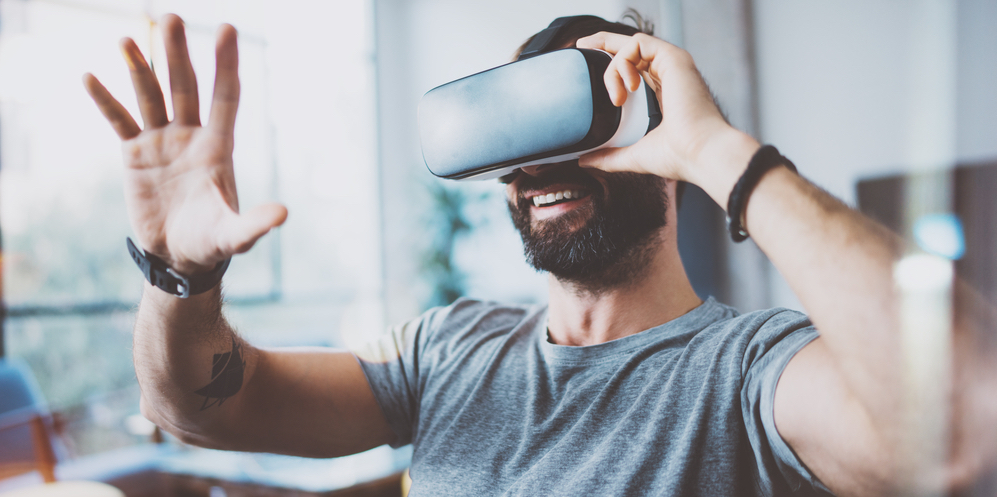 It's not a technology post without mention of virtual reality (VR) and augmented reality (AR) gaming so, well, here it is!
If you've got your ear to the wall when it comes to all things tech, it won't come as any sort of surprise that the use of VR and AR is everywhere at the moment. There are plenty of big-time entrepreneurs investing in the technology, and it hasn't taken long for the investment to filter down into the gambling industry.
Log into a select few online casinos (you can find those at onlinecasinogems.com) and you'll be able to play slots online with wearable capabilities. You'll experience a great blend of video game graphics alongside real-life interactions with the ability to superimpose digital images onto objects in the real world. Sounds like science-fiction, I know, but these abilities are already possible.
You will be getting a good return on your headset investment and, with prices continually falling with the development of the technology – you will likely be playing VR games much sooner than you might expect. From famous Oculus Rift and Valve's Stream VR to Sony's PlayStation VR and HTC's Vive, headsets are coming in thick and thin so you're not exactly limited when it comes to choice.
Gambling aside, there is plenty to do and see with the headsets, too. If you're a fan of video games, illusions or even just the technology itself – they are definitely a cool item to have around the home. Although huge progress isn't what we've seen when it comes to the casino – we're betting that it won't be long before casino favorites are present with VR capabilities.
Any dining room table will have the potential to become a record-breaking poker game, a high-rolling blackjack session or even the biggest, baddest slot machine in the world. The future is exciting and it will redefine the way we play – eventually, anyway.
Predictive analytics and data modeling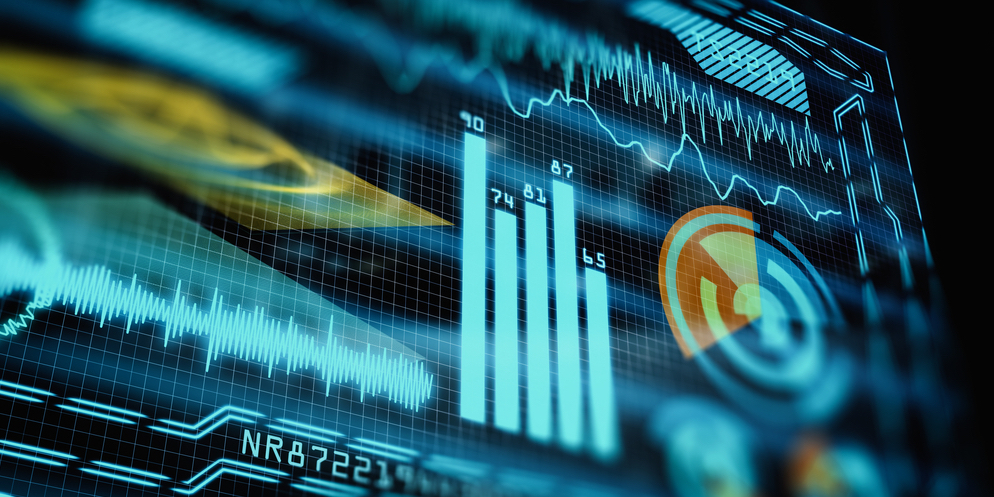 Data. It might sound a little boring and it might be a little bit of a dry topic when it comes to the future of the casino – but it is undeniably powerful.
With so many players accessing online casinos, there are plenty of sources from which to extract data to identify behavior patterns, top games and most importantly – what players look for when choosing a new game. It is this information, all brought together with real-data as collected online, that allows casinos a wealth of information regarding not only their online games but their brick-and-mortar ones too.
Casinos are also able to track the history of a player, thus creating new games tailored to existing customers that they will not only love but share across the web. Gain enough traction with the online versions and it won't be long before they will be wheeled into their land-based equivalents.
It's all well and good making assumptions and predictions as to what the most effective strategies are for bringing in customers – but with real data on their side – everything becomes a whole lot easier.
Applications for wearable devices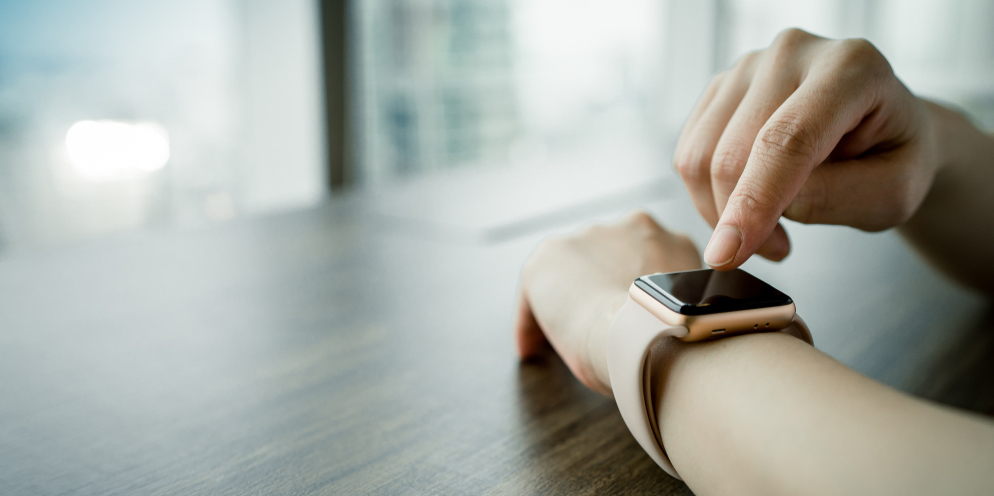 The wearable market has never been bigger. No, we're not talking about VR headsets again but, rather, smartwatches and fitness trackers.
There is a particular interest in the smartwatch market and with such insane numbers surrounding the ownership of the wristwear (more than 60 million people in 2019), it's no surprise that there's a push for wearable applications for the gambling industry.
The more capable the watch becomes, the more the potential we see for app development inside the technology. It may seem a little bit of a stretch, but there are already casinos working on a wristwatch development application to target the huge industry. The details surrounding the nature of the apps are a little hazy right now, but we can expect the technological development to start slow and build to a scary sci-fi level – providing the novelty doesn't wear off first.
The gaming side of things isn't all that is of interest. With the wearable smart device comes all kinds of different possibilities. The previously mentioned concierge smartphone app? Why not have it on the watch instead? There is nothing cooler than opening your curtains at a tap of the wrist and we don't think this is particularly far-fetched, either.
The doors the technology can open are still a little unclear, but there is definitely a future and it looks quite bright.
Facial recognition and smart camera safety systems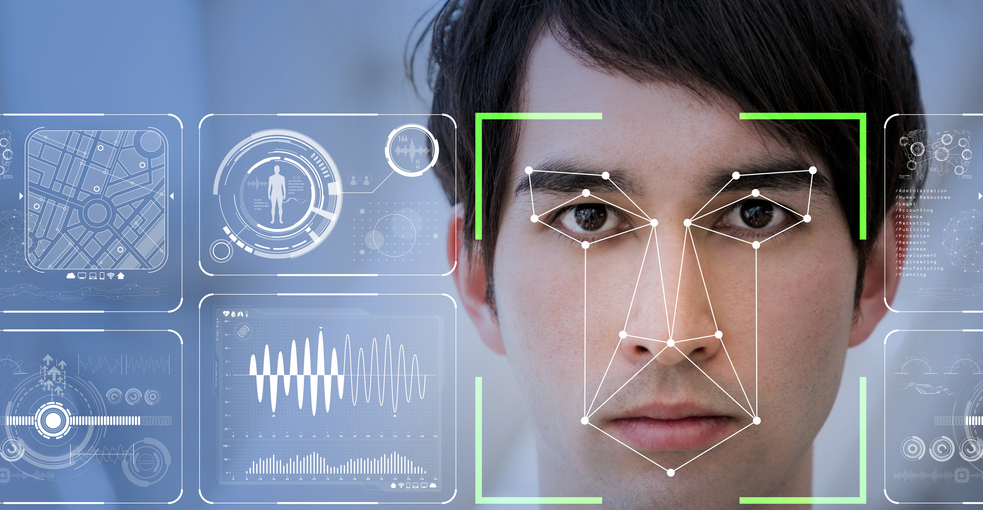 Technology is not just providing new ways to play and better information that is redefining the casino experience – it is altering the safety of the players, too.
Casino crime is big business. When it comes to brick-and-mortar establishments, it's an issue most famous resorts must address every day. It's a problem that eats into the casino's bottom line and puts customers and staff in danger, so it's hardly surprising that managers have turned to tech to help identify those responsible.
Casinos have always been subject to the eye in the sky, but in recent years, that eye has been getting ever smarter. Now, within land-based establishments, we have seen the introduction of facial recognition scanners that work to identify culprits and trouble makers before they get a chance to cause mischief. 
It's not just faces that can be picked up with the advanced cameras, placing one in the car park will pick up license plates, so that casinos can find crooks before they have even stepped foot onto the concrete. Cars do, of course, need to be known to the authorities for the tech to work, but even if the vehicle is missed – behaviors won't be.
High-end tech can even go as far as putting a stop to card switching and counterfeit chips; some cameras are capable of superhuman feats.
These developments are redefining the casino crime scene – that's for sure.
Chip security and RFID technology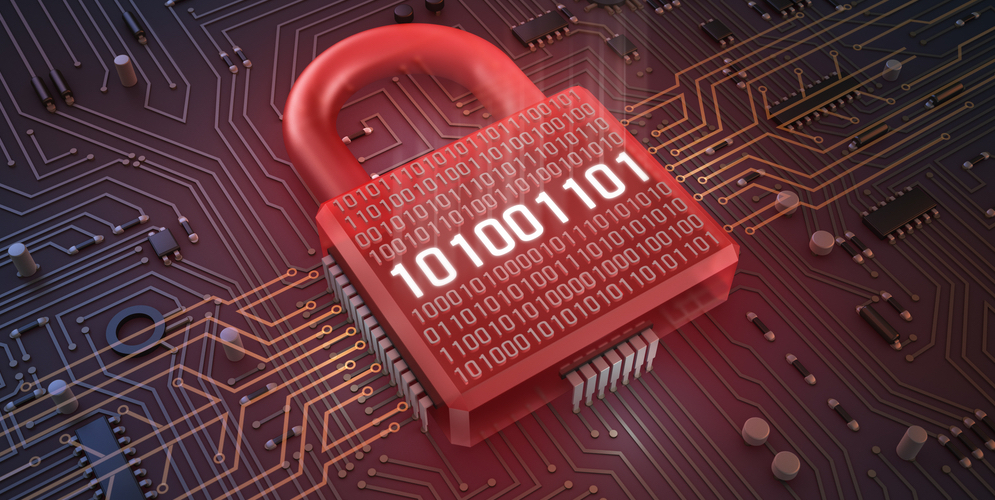 RFID, or Radio Frequency Identification, is the name given to the technology that allows casinos to automatically track the labels attached to casino chips.
It may sound a little strange, but with this tech development casinos are able to know the exact whereabouts of each and every one of their chips, meaning they can be deactivated at any time. Not particularly useful in the day-to-day, but it's a huge help in the prevention of casino crime and the theft of chips from the casino.
This exact scenario happened to the Bellagio in 2010 when a shifty customer tried to steal a healthy serving of chips from the casino floor. The thief may have gotten away with the chips, but with RFID technology, authorities were able to deactivate them, erasing the value entirely.
The tech can also be used to determine how much and how often players are betting and in which games. Compare that to our previous point of data collection and predictive analysis and you've got a recipe for a very successful and safe casino.
It may not have been the first piece of technology on your mind, but there's no way you can argue with its effectiveness!