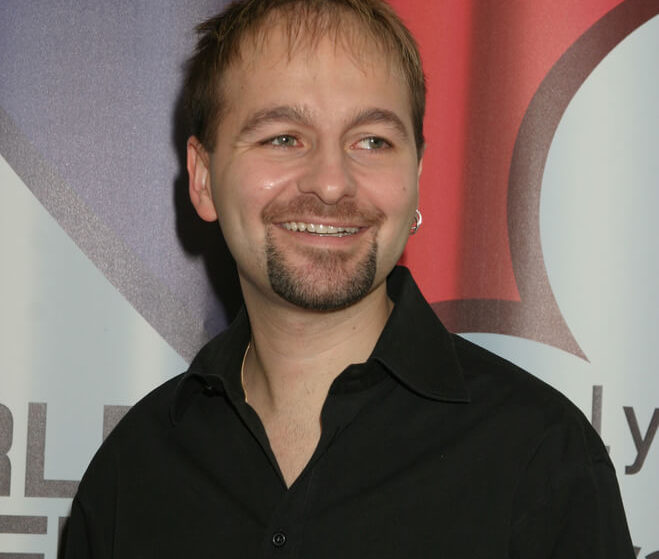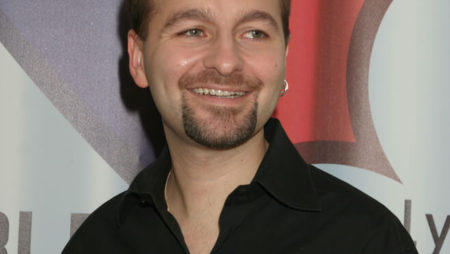 Doug Polk has taken more than a half-million-dollar lead in his heads-up poker challenge match with poker legend Daniel Negreanu.
After playing an astounding 6,227 hands of No-limit Hold'em with a $40,000 initial buy-in for each session and stakes of $200-$400, Polk is up $578,417.57. The two poker legends agreed to play 25,000 hands, but the losing player can end the match after 12,500 hands.
The first 200 hands were played live at the PokerGO studio at the Aria in Las Vegas, but the match has moved online on WSOP.com.
So far, Negreanu and Polk have played 13 sessions. Negreanu managed to win $17,780.32, but only after Polk bankrolled a huge $332,178.14 win, putting his lead to nearly $600,000.
This incredible poker match could last nearly two months. Polk and Negreanu usually play three sessions per week, live-streamed their respective YouTube and Twitch channels.
Polk and Negreanu have a long-standing feud, with Polk criticizing Negreanu for both his personal behavior and some of his behavior while a PokerStars ambassador.
A Las Vegas resident, 46-year-old Negreanu is a six-time World Series of Poker bracelet winner. According to the Hendon Mob Poker Database, Negreanu has banked a cool $42 million in live tournament earnings.
A resident of Henderson, 31-year-old Polk is a three-time WSOP bracelet winner who bankrolled over $9 million in tournament earnings. But Polk took the poker world by storm, by beating the world's top players in online, heads-up No-limit Hold'em. On the other hand, Negreanu is famous as a live multi-table tournament player.
The Long-Standing Poker Feud
For 20 years, Daniel Negreanu has been the friendly face of professional poker. Every year, fans at the World Series of Poker at the Rio, meet and greet an upbeat and jovial Negreanu. He enjoys his position as the most famous poker player in the world.
However, it seems to Negreanu as if Doug Polk is spearheading a disinformation and smear campaign to ruin his reputation. Coincidentally, the 31-year old Henderson resident was also at the forefront of a failed effort to recall popular Las Vegas Mayor Carolyn Goodman, after she criticized the governor for closing the casinos.
"I don't hate Daniel. I think deep down he's a good person," observed Polk. "I just think he has a lot of issues at play. I think there's a lot of public issues that he's been very wrong about."
One of Polk's most persistent criticisms centers on Negreanu often saying "more rake is better" in defense of PokerStars' increasing its house cut in 2016.
Polk has trolled Negreanu by played a short clip of him proclaiming "more rake is better" over and over and over. He has also worn a T-shirt emblazoned with the phrase while sitting next to Negreanu in a poker tournament. Finally, he paid to have "more rake is better" on a billboard near the Rio for the 2018 WSOP.
Doug Polk Retired?
Despite his retirement from professional poker, Polk did re-emerge to challenge Negreanu after the latter burst into an online tirade after his computer went offline during a match. Thus, the current high-stakes No-limit Hold'em.
Polk has also recently taken umbrage with the Global Poker Awards, due to not being nominated for any 2019 poker category, despite claiming to be retired and having no passion for poker.
Polk leveled the claim that the awards were "rigged" against him by none other than Daniel Negreanu. The Global Poker Awards are set to take place at the PokerGo Studio in Las Vegas on March 6.
Polk feels he deserves recognition for his contributions to poker, such as his popular YouTube poker videos. He not only believes Daniel Negreanu has prevented him from getting that recognition, but also "industry insiders".
In any case, despite cashing in his chips and retiring, Polk is well on his way to another substantial poker win.