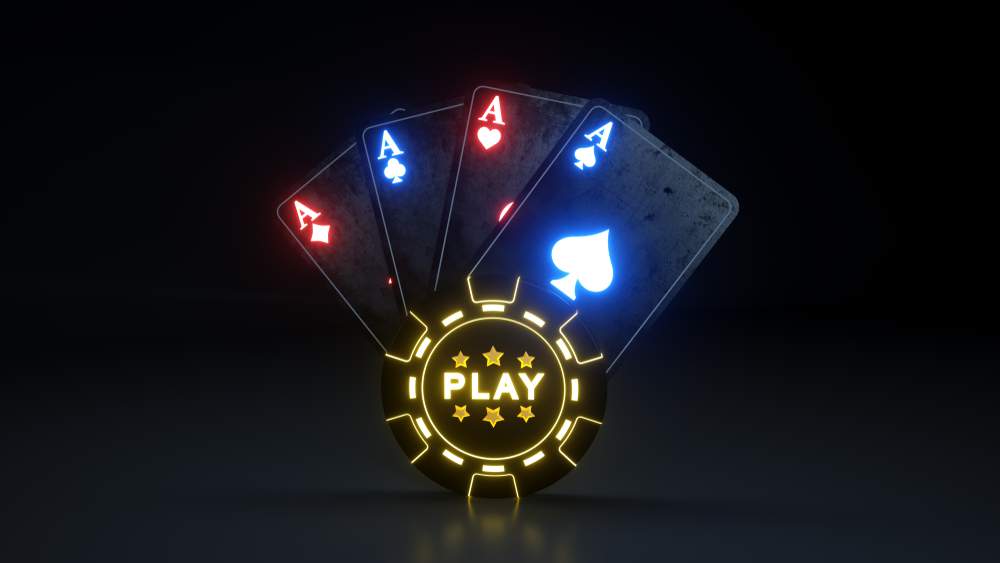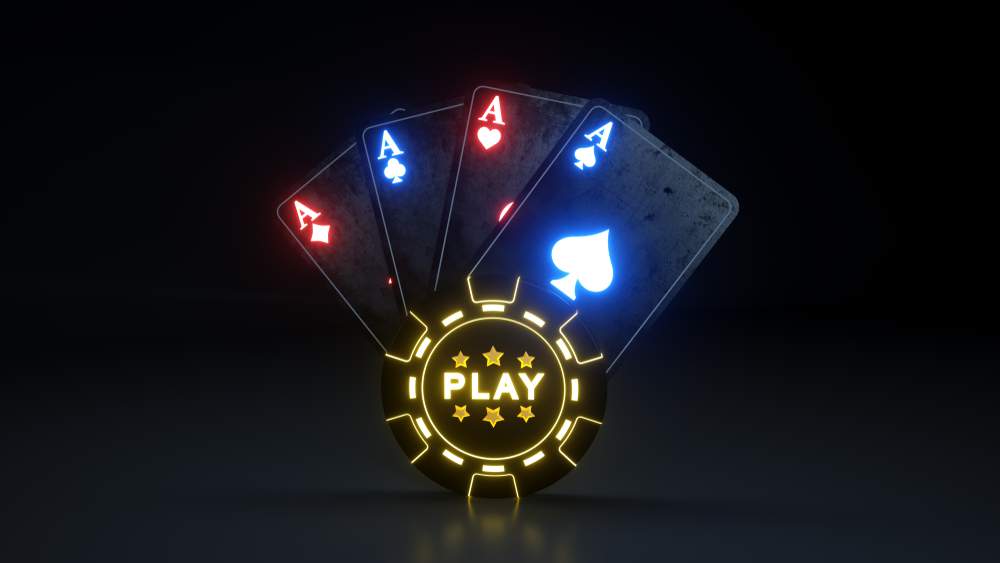 Note that games like slot machines and roulette need no strategy, so the choices you make are literally meaningless.
Most video poker players are unaware of how to use the control provided to their advantage. Instead, they plop down on any nearby video poker machine and play by guesses hoping to get lucky. 
So can you play video poker and win all the time? Let's say almost.
If you choose an exact machine, receive comps for your play, and use optimal video poker strategy, you will undoubtedly decrease the house odds significantly and walk away with cash in your wallet.
Since its introduction in the 1970s, video poker has been a hit on the casino floor.
The game is a version of poker, but it's played on a machine; similar to a slot game. Video poker is based on a 5-card draw poker, and it's among the most played games in the gambling industry. 
Although you need not worry about casino etiquette or deal with pit bosses and dealers, video poker players often ignore important details.
This negatively impacts their chances of winning in more than a few ways. In this article, you will get to know about video poker strategy.
What it is, how it's developed, and how to use it to improve your overall performance.
Good to Know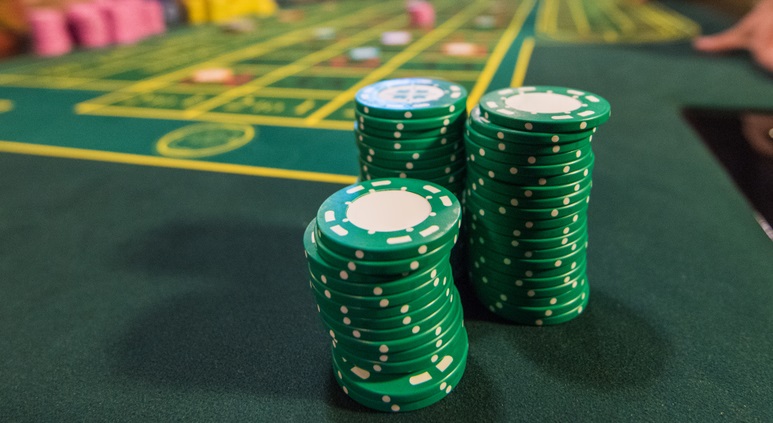 Casinos offer dozens of different video poker games, each with a different percentage of return.
Most gamblers favor a "9/6 Jacks or Better" pay table as the percentage of return is 99.54%, which means the casino gets to keep only 0.46% of your cash.
Video poker players can use either simple (or basic) or optimal strategy.
A simple video poker strategy combines some arrangements with similar expected returns.
This strategy is shorter and less stressful to learn. When using this strategy, the difference in expected outcome is small, but if you expect maximum payout, consider using an optimal strategy.
When playing poker, it's good to understand your probability of winning. To start you off, keep this in mind: 
The probability of hitting a royal flush is about 1/40,000. 

Assuming you throw 1 card out of the 4 you are holding, chances are you'll get a card of the same value.

A 4 of a kind occurs about once in every hour. The odds of receiving a 4 of a kind is 0.24%
Practice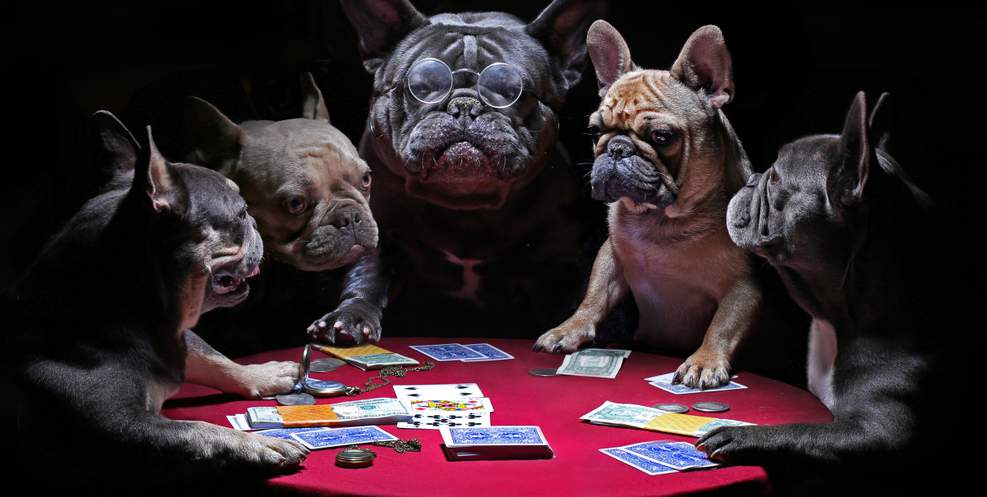 Practice leads to improvement. Before you play video poker with money, practice it on your desktop to familiarize yourself with the game, and increase your odds of performing well in a real casino. 
The more you train, the higher your chances of winning.
Note that there's no limit to the quantity of practice you need to better your video poker strategy. The good thing, online gambling, is legal in many countries.
Meaning, you can practice at the comfort of your home at an online casino for free! After this, you may go to the casino to game with real money.
Stick to about 2 types of games. Since different video poker games require you to have a particular set of skills, it's demanding to try learning all the strategies. 
Ideally, choose a game you'd like to learn and master its strategy well. If the game doesn't entice you, move onto the next one. One step at a time, right?
Trying to study all the games at once will make it hard for you to play a particular game, as you possibly will confuse some strategies.
Avoid Faulty Machines
To avoid unpleasant gaming sessions, don't play a machine with defective buttons.
When distracted or mad, you can't play to your full abilities; you won't make as much money could you've played elsewhere.
As a rule of thumb, no matter a broken-down machine is the only one available, don't play.
For the reason that you'll miss holding the correct cards, get upset, and most probably hate the session.
Find a "Full-Pay" Machine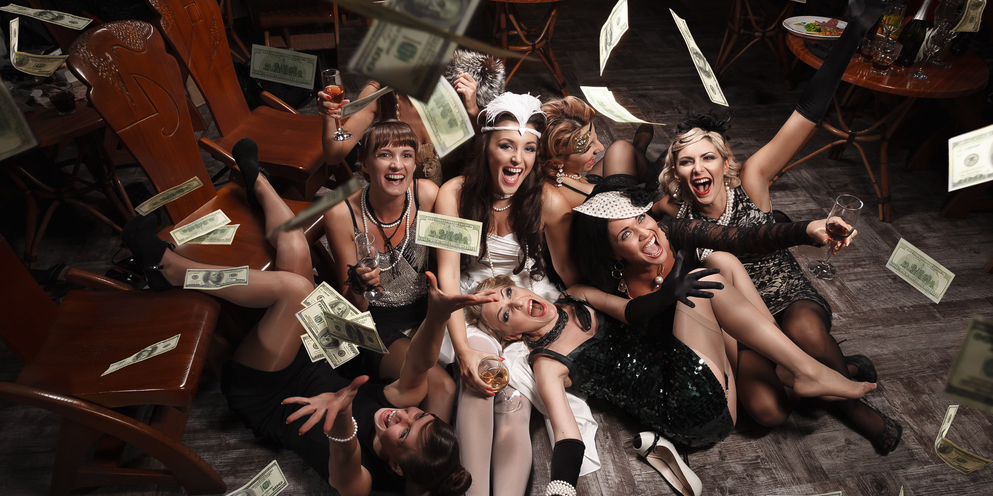 A full-pay video poker machine offers the best odds, meaning optimum payments for hitting hands. In the commonest games, i.e. Jacks or Better, you need a pair of jacks or more for payout.
All you need to do is check out a payout table to find out if it "pays full," or not.
The trick is looking at the payout for a flush or full house. A flush should pay six times your wager, while a full house should pay nine times.
No wonder these machines are also known as 9/6 machines. 
With the right strategy, your chances of winning at these "full payout" machines are much higher compared to most casino games. 
In fact, the house advantage is less than 1%. Which means, the machine pays — on average — over 99 cents out of every $1 wagered.
However, when played wrongly, the casino advantage rises, the reason you need to learn the right video poker strategy before wagering.
Check the Payout Schedules and Pay Tables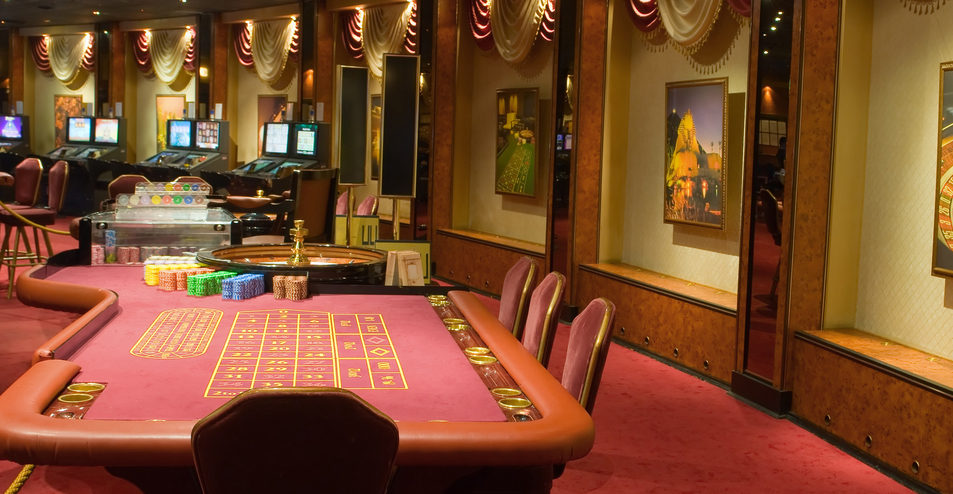 A paytable is a list of potential hands and the amount they payout if you hit that hand.
Depending on how much a hand pays, you can establish how high or low the house advantage is, because all permissible video poker playoffs simulate a real set of cards.
Among the initial aspects of your video poker strategy is understanding why pay tables and payout schedules matter.
Video poker games are often categorized into two: non-wild games and wild games. Non-wild games include games such as Jacks or Better, Double Bonus Poker, and Bonus Poker. Wild games comprise Joker Wild, Deuces Wild, and more.
As mentioned above, video poker is the only casino game that lets you see the real payback for the entire ways to win upfront. Most video poker machines display a pay table at the top of the screen.
This informs you of the precise payout for particular hands depending on the number of coins you play.
All the payoffs depend on the total coins you've bet. For instance, if you bet 2 coins, your payout doubles per hand than if you bet 1 coin. The same applies if you wager 3 coins, 4 coins, or more.
In all the US poker, for example, you can wager between 1 to 5 coins. In Jacks or Better, for instance, the payout (on a royal flush) after wagering 5 coins is expressively bigger compared to all others.
If you place a one-coin bet and hit the coveted royal flush, you'll get paid 250,  when you wager two coins, you get paid 500, but 5 coins pay off 4,000 coins!
Both non-wild and wild games offer outstanding payback percentages. However, based on the chosen paytable, the percentage pay off can be as high as 100% or as little as 88%.
If you find a video poker machine with a payout of over 100%, with a good strategy, you can expect to make profits in the long run.
Hold the Right Cards
Video poker is some kind of draw poker. Meaning, you can keep one card or more, and substitute the rest with new cards.
But which cards are for the keep? And which ones should you throw? Being aware of the difference and using an "optimal strategy" can significantly influence the house edge.  
Play for the Max Coins 
Winnings in video poker rise sharply depending on the number of coins played, though the amount varies by machine. The stronger your hand, the higher the bonuses linked to the max coins. 
Arguably, the most ideal video poker game to start with is Jacks or Better. Since this game is considered the basic form of video poker, it's easy to understand its fundamentals.
Keep in mind, your expertise in this game can help you tackle other game variations. 
For Jacks or Better, the best pay table offers a payback percentage of 99.5%, making it one of the favored games in any casino. Your first video poker strategy in Jacks or Better is to look for a full pay game, which pays out 99.5%. 
A max-pay Jacks or Better repays at 9: 1, while a flush pays off at 6: 1. Lower payouts lead to lesser payback percentages on the video poker machines.
As an example, 9/6 version of this game cashes out 99.5%, whereas the 7/5 version cashes out 96.2%.
Equally important, the payout percentage mathematically determines how much you might lose. The house advantage is 100% minus the payout percentage.
It's the percentage a casino expects winning every time you place a bet. For instance, 9/6 Jacks or Better has a house advantage of 0.5%, whereas 7/5 Jacks or Better has a house advantage of 3.8%. 
Several online video poker games feature progressive jackpots—which you should go for time and again. These special linked big wins can be earned by hitting a royal flush.
That's not all; gamers can frequently hit a progressive despite playing the lower bets. Then again, note that the fixed pay tables in progressive video poker is often not as good as in non-progressive ones.
Yes, they are dodgier but the potential wins are way bigger.
Don't Rush
Remember that a player who stares at a screen for too long may end up losing concentration and making costly mistakes. Yes, it's wise to decide on the maximum time you will spend playing, but don't game hastily.
As a poker player, you already know… well, to be a winner you need to play a few hands, however, video poker is different.
To win video poker, you aren't necessarily required to play fewer hands; instead, you need to play unhurried hands.
Playing casino games as fast as possible is fun, perhaps not anymore when you lose knowing you brought it all upon yourself.
Playing rapidly won't bring positive results.  To beat video poker, or at least lower the house edge, take your time, slow down and think.
One of the main advantages of video poker is that it does not force you to decide hurriedly. By making quick decisions, you are more likely to lose a lot of money, courtesy of the house edge, and casino expectation.
Money Management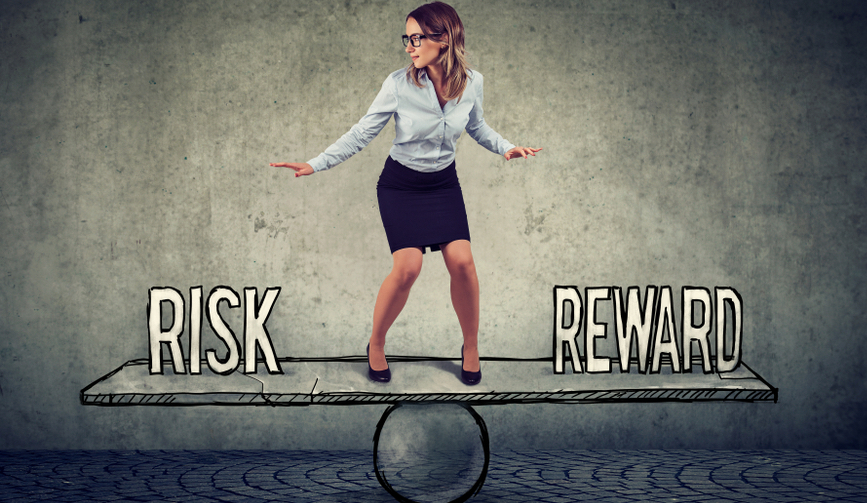 If you don't have reserves to wager, then you might as well not play today.  Before you hit the casino floor, note how much you intend to spend. And while at the casino, track your wins and losses to ensure you stay on course.
It's very easy to get carried away by the excitement of a big win or the depression of a losing streak. So maintain your standpoint and remain focused.
Don't over-bet your bankroll, instead place the right bet. The amount of money you wager on a hand is very significant.
It's without a doubt that a beginner shouldn't wager like a pro and vice versa. If you are still taking beginner lessons, start small.
Learn the rules, master your strategy, and the game itself, as you might not want to lose a lot of money while still unsure of how to play.
If you are comfortable playing the max number of coins, so be it. Even so, don't play at a level that your funds don't allow you to ride out a streak.
However, if you frequently play with $25, for example, you need not line up at the $1 machine. As a guide, you better wager $5 at a time instead of $1s.
As a side note, but equally important, watch your alcohol intake. Drunks repeatedly make bad decisions. This is particularly true when playing casino games.
An intoxicated video poker player is likely to make strategy mistakes or make wrong card combinations. Your willpower also lessens when you overindulge. Worse of, you might play more than you'd planned for.
Strategies from Game to Game: Jacks or Better and Deuces Wild
Video poker has several versions like Jacks or Better, Deuces Wild, Tens or Better, Bonus Poker, Joker's Wild, and Bally's All American. Each variant of video poker is a little different.
Being unaware of the tiny differences can lead you suffering several disappointing losses over the period you play.
Like game payouts, video poker strategy varies from game to game. In Jacks or Better (Bonus Poker) with a bonus payout for a 4 of a kind, you possibly will, more often than not, draw to your 4 of a kind in particular instances.
For Deuces Wild, the occurrence of a wild card significantly influences how you play your hands. Though you are expected to have stronger hands to win, those wild cards lessen the burden of getting those hands.
A basic principle of Deuces Wild strategy is to never get rid of a deuce. 
Jacks or Better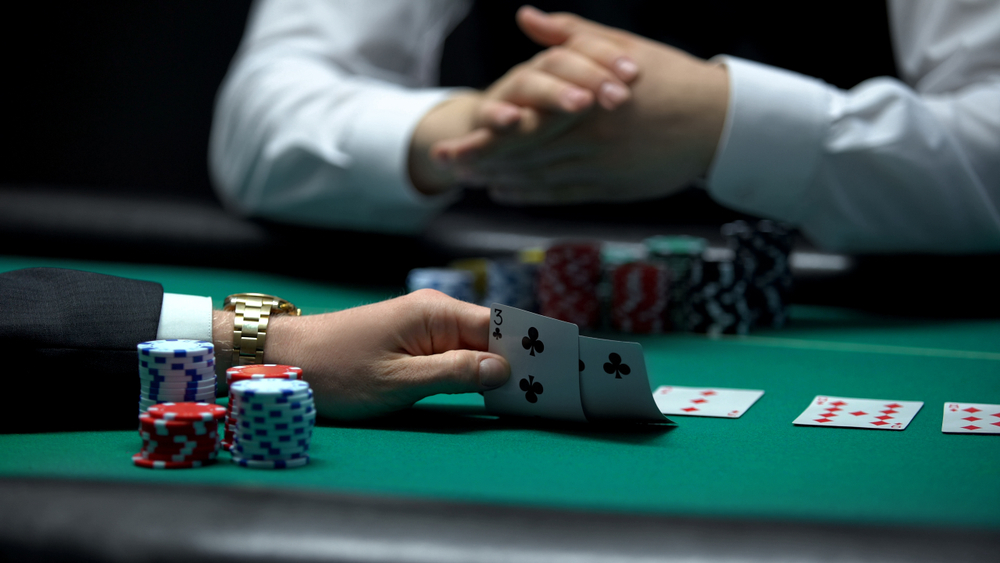 The nitty-gritties of Jacks or Better are pretty straightforward. Start by checking if you have one these paying hands:
4 of a kind, straight flush, or royal flush. In case you've got one of these, keep what you have and pick your winnings.
If not, establish whether or not you've got 4 cards to a royal flush. If yes, keep the 4 cards, and attempt hitting the royal.
4 cards to a royal flush outplay all except the 3 hands cited above. In case you lack 4 cards to a royal flush, look keenly to establish if you've got one of these:
3 of a kind, flush, straight, or a full house. If yes, keep it and pick your winnings. If not, establish if you've got 4 cards to a straight flush.
If so, then draw to the straight flush, before proceeding to establish if you've got any of these two paying hands: a pair of Jacks or Better, or 2 pairs. 
Deuces Wild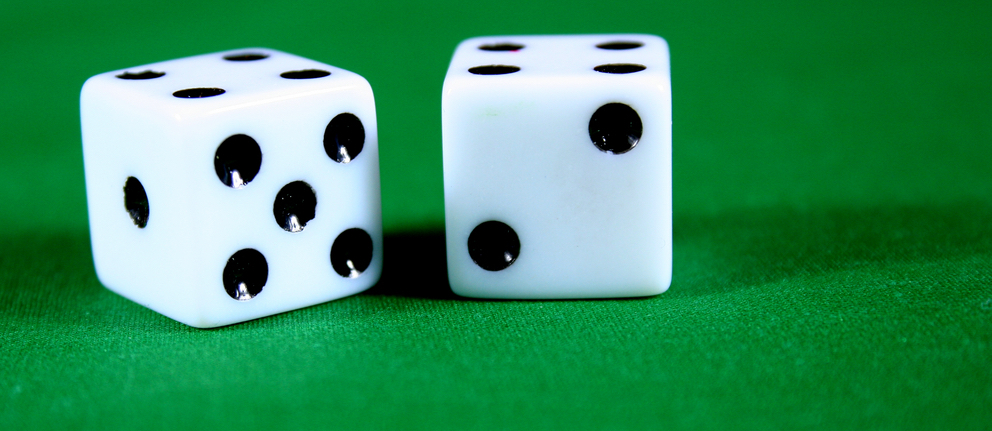 In case you've got 4 deuces to keep them, but if they are 3 keep them and hope for a royal flush. If the deuces are 2, keep them, and pray for a 4 of a kind or better.
But if you miss those, attempt for a straight flush or a royal flush. However, if you've got a single deuce, the video poker strategy becomes a little tough but manageable. 
Can't remember all the learned strategies? Good, use a strategy list. A strategy list is like a cheat sheet, with a list of different strategies to win a video poker game often ordered from the best hands to the worse.
A cheat sheet can help you decide the cards to keep and the ones to swap for new cards.
Sign Up for a Player's Club Card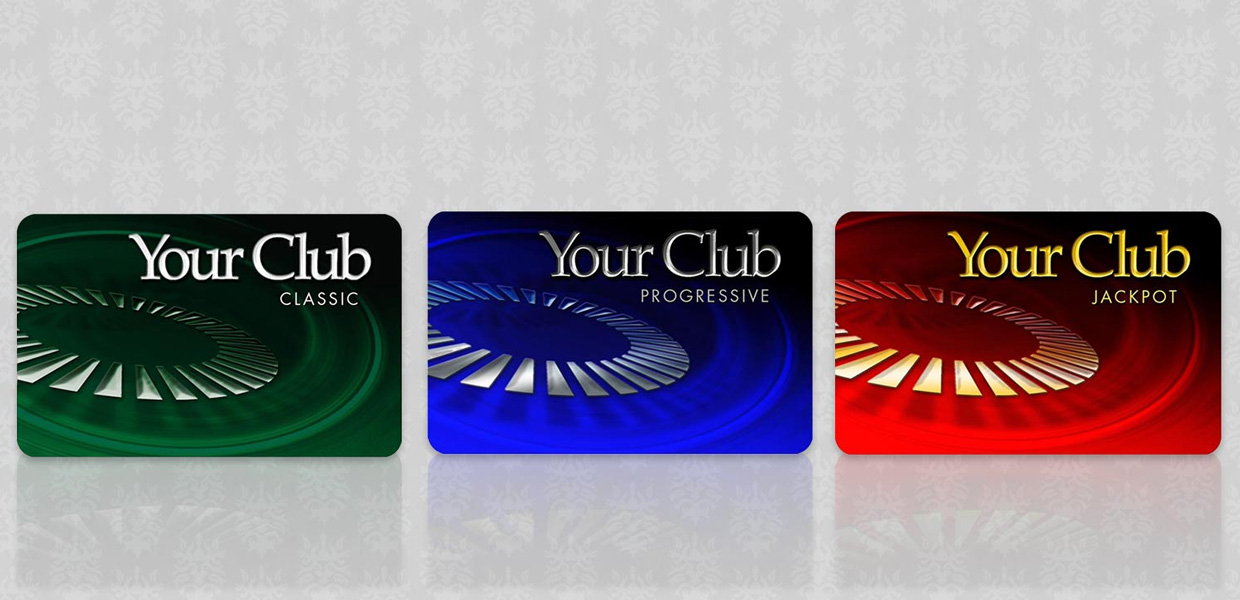 To extend your gambling dollar and rack up reward points, you need to sign up for a gamer's card and use it more times than not. Many casinos give cashback, offer coupons for meals or compensate for things like hotels.
There's no denying, gamer's clubs are mostly intended to get you and other casino players to play more, and for longer to get comps.
While it may seem like a bad reason to join a player's club, there's more than meets the eye. Gamer's clubs are your best shot to earning bonuses offered by casinos to their most valued players. 
However rare, video poker bonuses can help you earn more by doubling up or even tripling your deposit. Moreover, you might be rewarded free plays for being loyal.
So joining a club benefits you in the sense that you minimize the house advantage in the long run. As mentioned, there's no need to be fast.
Take your time, browse through the casinos, and choose the one that offers the best advantages to its members. 
How Strategies Are Determined  
There are about 32 ways to play each 5 card hand, and you are allowed to make only 2 choices for each card, i.e., discard it or hold it. The ideal play at all times is the one with the maximum expected payout.  
Computers can statistically determine the play with the biggest expected return. Skill and intuition at playing video poker aren't enough, as you're supposed to do what's statistically best all the time. 
Although not mathematically perfect, a video poker strategy considers the expected return for each hand. All the same, a good poker tactic should be practical enough for use in a casino; meaning accuracy is sometimes sacrificed for the sake of feasibility. 
As mentioned, each variation requires the use of a slightly different tactic to increase the odds, but there are common tips that apply to more video poker games than not. In most situations avoid holding on to a 3 card straight or a 3 card flush, almost never hold a kicker, and if you are playing Deuces Wild, don't discard a deuce.
Rules to Know About Video Poker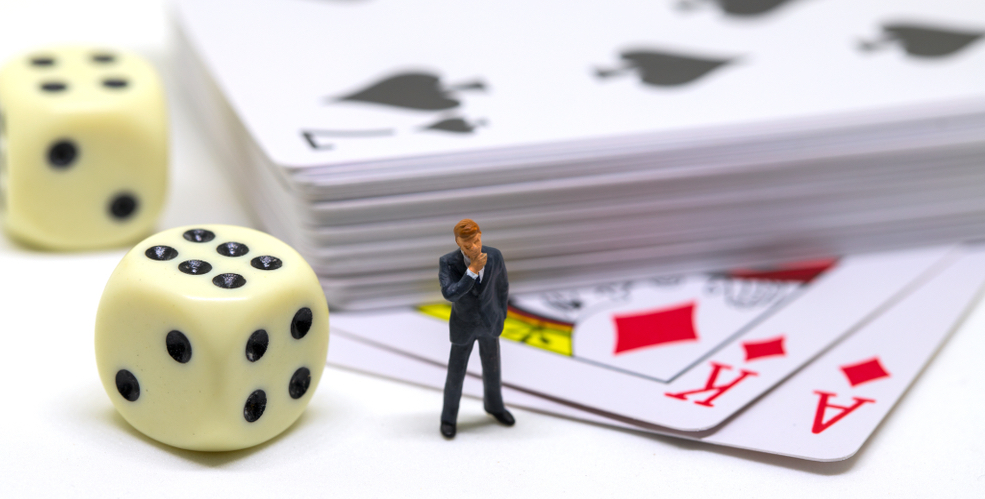 The minimum paying hand is the hand video poker players need to achieve to qualify for payout. And it varies from game to game. For instance, for Jacks or Better, the minimum paying hand is a pair of Jacks. This means, if players don't get a pair of Jacks, they will not be eligible for a win.
Video poker mimics the hand ranking guidelines of regular poker, except that the royal flush is the highest hand in video poker. Remember in video poker, it's the hand that's most important, no matter the value of cards forming it. A pair of aces, for example, will pay similar to a pair of Jacks does. Remember the poker hands are ranked from low hand to the highest hand 
This feature is only offered by particular video poker variants. The wild card is—at all times—the Deuce or Joker. This wild card can be exchanged for whichever card from the deck to assist players reach a winning poker hand. 
For example, in Deuces Wild, the wildcard is 2, which is where the name of the game is derived from.