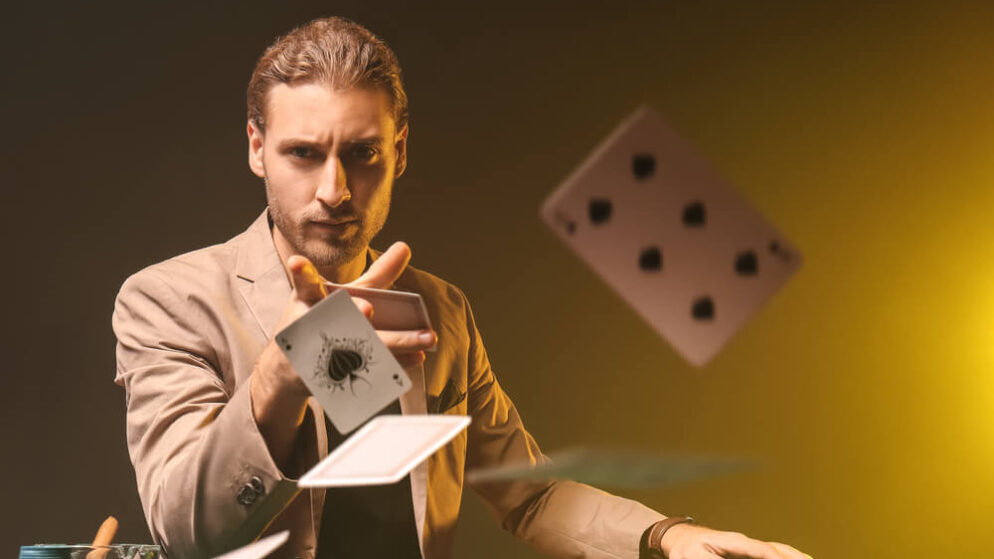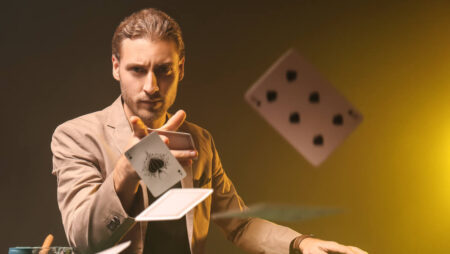 Sometimes we lose and sometimes we win; but don't we always love to win all the time. This must have been the entitlement that Erik Seidel must have felt before losing the WSOP to professional Ben Lamb. If the tables would have tipped in favor of Seidel, he would have without a doubt entered the history books on that Tuesday. A resident of Henderson, Seidel came in at position four on the $10,000 buy-in Omaha Hi-Lo 8 or Better Championship at Horseshoe Las Vegas. The first position was clinched by Lamb and this was his second victory and bracelet during his career playing in WSOP tournaments.
For Seidel, being at this event was no game of luck because he had his eye on winning the 10th bracelet at 2023 WSOP. If he had indeed won, he would have matched the achievements of the late Doyle Brunson, Phil Ivey, and Johnny Chan. At least he would have drawn closer to the record holder, Phil Hellmuth, who is the highest bracelet winner counting 16 wins.
From early on at the final table, Lamb, a resident of Las Vegas, was a bully in the poker game. Having been responsible for the elimination of all the six contenders before Seidel, fans had their bet on his great finish. To get this far in the tournament, the player had outlasted an entry population of 212 which earned him a total of $492,795, for defeating James Chen heads-up.
Speaking to WSOP after he was declared the winner, Lamb, said that he had come to the event to win and that is what he focused on from start to end. He described his performance as running hotter than the sun which was exciting and fueled his desire to be at the top. He did not reveal why and how he gained such confidence but it definitely works for him. 
Seidel at WSOP
The first time that Seidel ever took part in a WSOP event was in 1988 and it proved worth his while because he managed runners-up position after Johnny Chan. His performance at this tournament was so exemplary, that a scene of the player in action was featured in the Rounders movie of 1998. Seidel would for the second time make it to the Main Event final table of WSOP in 1999; this time around, he managed position four in a series that Noel Furlong took down. 
Come 1992 and lady luck smiled on Seidel because he finished the tournament at the top, winning a WSOP bracelet; in 2021, he would go on to win bracelet number 9. To date, he has won winner bracelets, plus the bragging rights, of five poker games which comprise Deuce to Seven Draw, and Hold'em, Omaha. In what he has managed to accomplish over his poker career, only four players have clinched more wins than him in the WSOP; Phil Ivey, Johnny Chan, Doyle Brunson, and Phil Hellmuth. 
For position five in the overall WSOP ranking, Seidel boasts of career earnings amounting to $40,000,000, standing out among his peers as the most consistent professional card guru ever. Apart from the nine WSOP bracelet wins to his name, Seidel has managed to reach the final table on more than 40 occasions. In what speaks to his commitment to poker and faith in his ability, the living poker legend has been reported to have placed in bets on more than 100 occasions. 1988 will forever go down in history as the time when he experienced the best finish of his career even though he did not finish at the top of the win table. 
For Lamb, the opportunity to win again this time came after a dry spell of more than 12 years, having won the last bracelet in 2011. From that time, Lamb had managed to compile 2 final table appearances where he finished third-place and one runner-up position from last year's $10,000 buy-in Short Deck No-limit Hold'em event. It is also interesting to note that Lamb took a hit and missed at the Main Event on 2011 and 2017. As of today, he has managed to pool together a total of $9 million from lifetime earnings in the WSOP.
In an action that spectators can only describe as epic, Lamb entered the tournament with head held high; it is almost as though he knew for sure that he was going to win. From his aura to the fact that he maintained a huge chip lead throughout the tournament, there was every indication that he was toddling down the right path. The one player that appeared to put up a fight was Chen but he too was rock bottom at some point. Chen would survive and sail through three rounds of play before he was kicked off the game; his reward for getting that far in the game was $304,571.
Speaking to reporters after the final round was completed; Lamb recounted how he had come close to the win and missed it by a whisker over the last few years. He claimed that he had gotten a nagging monkey off his back by that win but still states that no one is completely happy with stopping to win. Even with the second, third, or even the 9th win being the case for Seidel, the rush is still on for one more. 
Conclusion
From what Lamb recounts of his last WSOP win, it is clear that winning is a mentality. This is something that someone must come prepared to do when they enter a competing phase of life. For Seibel who won and appeared to loosen his grip, all the lessons required for a comeback can be drawn from Lamb's performance prior to his last win. It is true that he has nothing to lose if he does not win another bracelet but since his target is now on the 10th, he owes it to himself, and his fans.