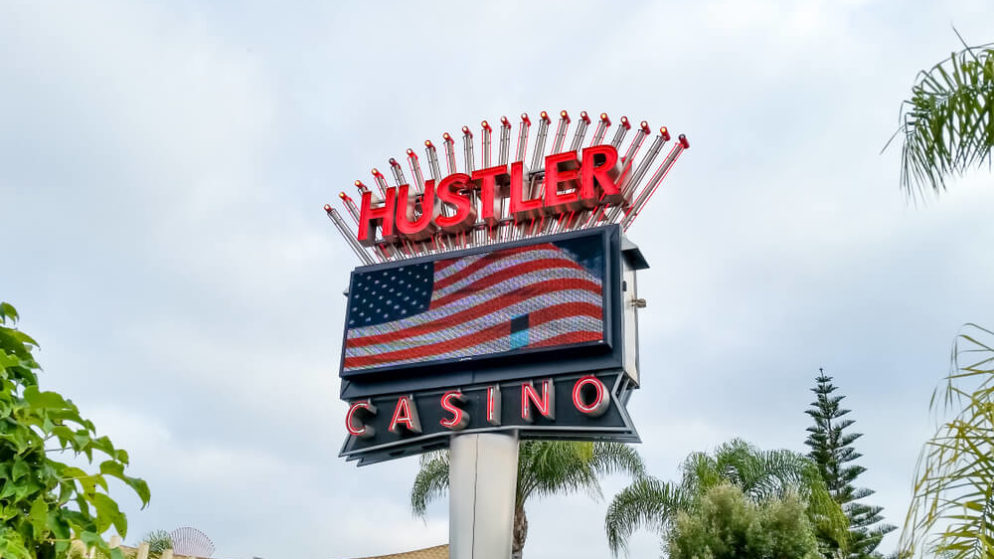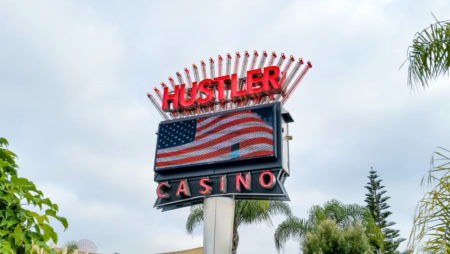 Hustle Casino continues to cement itself in the live-stream poker space. Not too long ago, the brand announced that it was gearing up for its largest poker event yet this coming May. The live-stream poker tournament, touted to be the largest ever in the history of live-stream poker, will require a minimum buy-in of $1 million.
If everything goes according to plan, the organizers of the live tournament anticipate 2 events if several nosebleed games are successfully put together. Hustle Casino is yet to announce the precise date of the 2 tournaments. However, the founders of Hustle Casino have confirmed that the date will not be announced until the entire line-up is fully in place.
The no-limit hold'em blinds are expected to start with a modest price ranging between $500 and $1,000. Because the events will attract poker players in their masses, we can anticipate frequent straddles. 
The blinds will also probably grow as the sessions progress with the organizers hoping that the blinds will grow upwards of at least $15 million or more. The tournament will be organized by Nick Vertucci and Ryan Feldman, who co-founded Hustler Casino in 2021. 
Hustle Casino's meteoric growth has been impressive
It has only been a year since Nick Vertucci and Ryan Feldman launched their brand-new cash game poker show. Since its launch, Hustler Casino Live has grown into one of the most popular live stream poker shows, completely transforming the landscape as we knew it.
In under one year, the pair have managed to build a Youtube subscriber list that has exceeded 150,000, which is not an easy thing to do. The founders have faced multiple problems along the way including mounting competition from the already established brand Live at the Bike poker stream, which Ryan Feldman helped to grow.
But Feldman fell out with the team at Live at the Bike team and broke away from the show. Although Feldman's show is still maturing, it has grown into an industry leader in the country's poker scene. Based on reports from Yaple, Poker revenue in the iconic Hustler Casino card room has risen by at least 15% since the debut of the show.
The first poker show included poker legends David Tuchman and Bart Hanson, the original Live at the Bike commentators. Since the first show, Feldman and Vertucci have since invited some of the most prolific poker players back to the show including appearances by Barry Woods, Israeli Ron, podcaster Adam Grandmaison, Andy "Stacks" Tsai, high-stakes poker legend Garrett Adelstein and more.
Two months into the new show, Hustler Casino Live had already managed to generate 24,000 subscribers on Youtube. When Hustle Casino hosted its most watched live-stream cash game in history featuring Youtube and Twitch superstars, the game attracted more than 1 million simultaneous views, the highest in any live-stream poker. 
Some of the guests included Alexandra Botez, Ludwig, Ninja, Mr. Beast, as well as 16-time WSOP bracelet winner Phil Hellmuth. As you can imagine, this was an action-packed high-stakes poker game that helped Hustle Casino's popularity immensely.
What appears to have helped Hustle Casino grow is its unique approach, as well as the caliber of guests that are typically invited. Vertucci and Feldman have made it a point to invite charismatic and entertaining yet highly skilled poker players. Supporters and lovers of the show always seem to have a player to root for and against, which makes for great entertainment.
Aside from inviting established poker players to the show, Hustler Casino has also helped to launch many new careers and personalities. For instance, the show introduced Wesley Fei, a crypto millionaire from China who played at the WSOP Main Event during his first-ever professional poker tournament.
Indeed, Hustler Casino Live would not have attained its massive popularity without the constantly entertaining lineup of guests. The show's cast of experienced and brilliant announcers has also played a critical role in the success of the show.
What are some of the most memorable moments of Hustler Casino Live?
In September last year, one of the most contentious and striking incidents in the history of professional poker occurred. On September 29th, Garret Adelstein a regular on Hustler Casino Live lost $269,000 to newcomer Robbi Jade Lew. 
Adelstein accused Lew of cheating, which sparked a debate that was later settled away from the live stream cameras. Eventually, after behind the scene discussions between the 2 poker players, Lew agreed to refund Adelstein $135,000. Despite the refund, she denied cheating vehemently.
Over the following few days after the event, the cheating outrage was picked up by several top publications around the world including BBC and the New York Post. Both poker novices and experienced professionals seemed to have their share of opinions on what took place that night.
Thankfully though, a 2-month-long investigation carried out by a private company concluded that Lew had done no wrongdoing. Not only was this one of the biggest moments for Hustler Casino in 2022, but it was also the most talked about story in the poker sector since Black Friday took place in 2011.
Hustler Casino Live also boasted the biggest pot in the history of livestream poker in the US totaling $1 million. As a result, a $1.2 million pot was won by poker professional Alan Keating. Although Hustler brings some of the largest names in professional poker to the show, it has also been expanding its circle to include entertainers, content creators, actors, and more.
This approach of introducing entertainers to the world of poker has served as a major driving force for Hustler's growth. Poker streams have been gaining popularity steadily since the pandemic and their continued growth doesn't appear to be slowing down. In 2023, lovers of live-stream poker can expect more surprises and even more scandals.
Final Thoughts
There is no denying – that Hustler Casino is the most popular live-stream show in American poker. It has even surpassed more established shows such as Live at the Bike, which Feldman helped to grow himself. The live streams in 2023 promise to be even bigger than the last and will likely continue to keep drawing a massive audience for the platform.