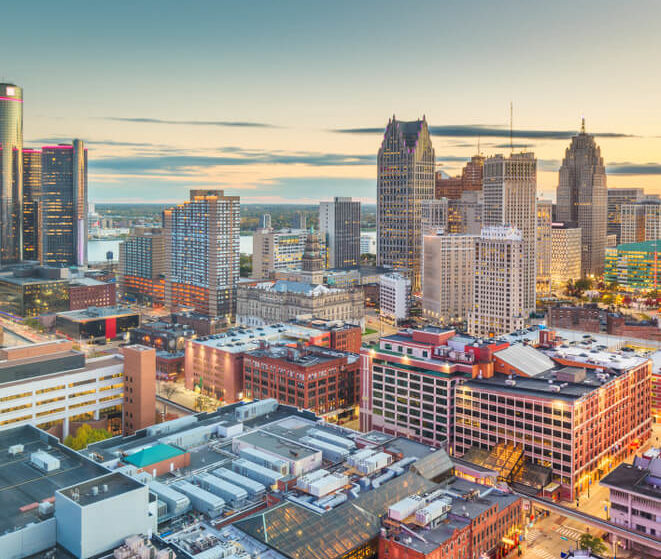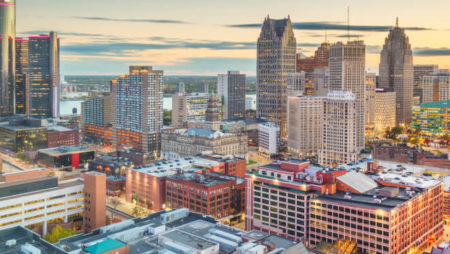 Although online gambling has been around in Michigan for a relatively short time, the recent expansion to include online poker has changed the gaming landscape considerably. Who knew that in a matter of weeks that Michigan would set the pace for internet poker in the United States? It shows that there are a lot of card players in the state. Here is a look at how the story of online gambling unfolded in Michigan and what to expect as a gambler seeking somewhere to play legal poker online.
A Short History Lesson
Online gambling was legalized in Michigan in late 2019. That was when state Governor Gretchen Whitmer signed House Bill 4311 into law. Known as the Lawful Internet Gaming Act, it marked the end of the long road to legalizing online gambling which began in 1996. At the time, the Michigan Gaming Control and Revenue Act of 1996 regulated gambling activity in the state. But it didn't have a provision for internet gaming activity. Online gambling legislation was first proposed in 2015 by House Representative Robert Kosowski and again in 2016. It wasn't until 2017 when three bills, all backed by Kosowski, were introduced that led to the formation of the Lawful Internet Gaming Act.
What The Act Allows
The Lawful Internet Gaming Act essentially opened the floodgates to online gaming in Michigan. More specifically, it provides land-based casinos in the state to expand their reach with online versions of their casino. It is important to note that if you are an online gambler living in Michigan, you will have access to both legal and illegal online casinos. The difference is easy to figure out as the legal ones will have posted somewhere on their website that they have been licensed to operate by the Michigan Gaming Control Board (MGCB). Illegal gambling sites online are usually located offshore.
The legal gaming sites will have met specific guidelines and will be operating under the rules and regulations set by the MGCB. This includes a $50,000 application fee, an $100,000 initial license fee, and an annual license renewal fee of $50,000 for a five-year license. Once licensed, an online casino in Michigan will be subject to state taxes which would be collected and used for such initiatives at the state level as funding healthcare and education. Illegal online casinos do not provide these financial contributions to the state and are largely unregulated making them a risk to join.
Where You Can Play Online Poker In Michigan
On January 29, 2021, PokerStars MI was the first legal online poker site to launch in Michigan in partnership with Little Traverse Bay Bands of the Odawa Indians Gaming Authority. It was followed on March 22, 2021, by BetMGM, partnered with the MGM Grand Detroit. Expect to see several more launching online poker sites in the coming months. Michigan is the third state to welcome PokerStars online and the second state with live BetMGM Poker. Over the first ten days after launching, BetMGM was on top of all nine Michigan online casinos generating $11.1-million in revenue which represents 37.7% of the market.
With BetMGM entering the legal online poker field in Michigan, not only do they create competition for PokerStars MI, but the second outlet is viewed as being a good thing for poker players in the state. BetMGM CEO Adam Greenblatt called the addition of his online poker service a tool to "round out our premier gaming portfolio in the state" and that "BetMGM's sports betting and casino offerings have been met with incredible early success in Michigan, and we're thrilled to provide players with another exciting gaming option." For more information on Michigan's online gambling options, click here.
The Casino Situation In Michigan
In Michigan, there are a total of 26 casinos. Three of them are operated as commercial casinos and are located in Detroit. The remaining 23 casinos are considered tribal casinos that operate under the guidance of the Odawa Indians Gaming Authority. Each of these sites (aside from the two already online) can go through the process to earn an online casino license. You must be 21 years of age or older to gamble in Michigan and the registration process with online casinos in the state will include verification of your identity to confirm that you are not underage or using a fake identity.
 The Difference Between Online Casinos And Land-Based Casinos
Aside from the in-person experience inside a casino, online casinos provide more people in the state with access to gambling options and they are available 24/7. But to make the move to online casinos more attractive, you will discover many different incentives. They can include such things as no deposit bonuses, first deposit bonuses, daily and weekly promotions, and entertaining gameplay with more options and incredible graphics. Plus, online casinos give you more deposit and withdrawal options, exciting VIP rewards, easy control over your deposits and withdrawals and you can play anywhere in Michigan.
 Upcoming Online Poker Options In Michigan
PokerStars MI will be hosting the Michigan Classic Poker Tournament beginning on April 4, 2021. It features a $280 + $20 Buy-In that gives you access to 9-handed tables. The event features a $500,000 guaranteed prize pool. The tournament will pause after seven hours and 45-minutes of play. The surviving players will play for the win on April 5. BetMGM has their $50,000 Freeroll Invitational Tournament where tournament tickets into other events are the attraction. The BetMGM Grand Online Series will be their first major tournament series set to launch during Easter weekend.
In Conclusion
The state of Michigan now has an ace up its sleeve with the recent launch of two online poker sites. With the amount of attention they are already getting, it is a safe bet to say that it won't be long before more Michigan casinos join the table. Not only will that increase revenues for the state, but it will bring poker players more legal options to play online. In other words, a winning hand all the way around.