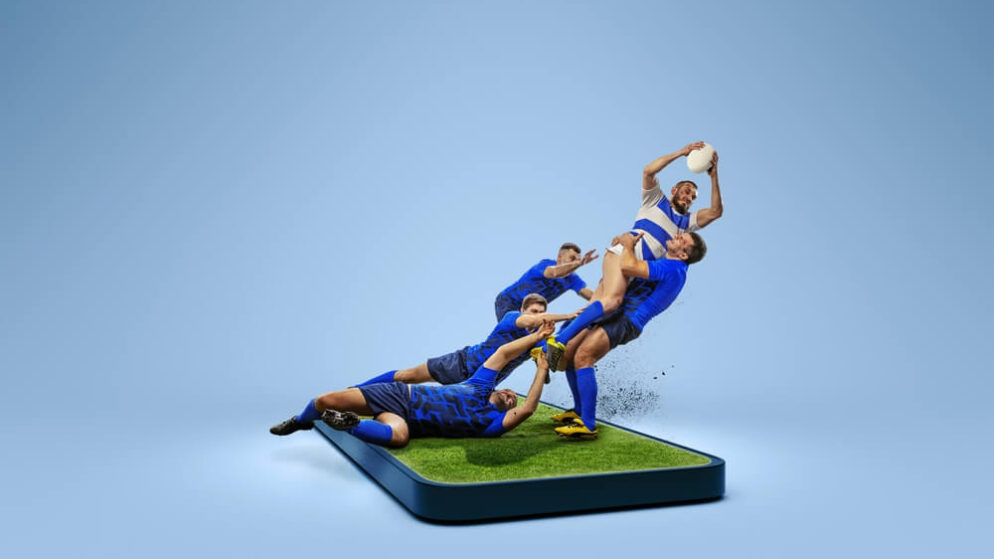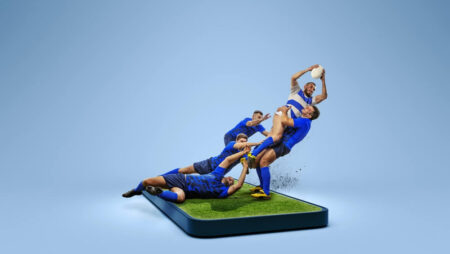 There is no doubt that Illinois is one of the most lucrative betting markets in the country, which explains why the market is constantly expanding its portfolio of operators. The recent expansion efforts in the state, coupled with the opening of new casinos such as the recently launched Walker's Bluff Casino Resort have represented a shift towards more comprehensive and modern gambling experiences.
With a focus on entertainment diversification and economic growth, Illinois has been carving an unparalleled path in the world of online gambling proving that a well-organized and diverse market is always a win-win for the sector, as well as the state's residents. Once again, Illinois made waves in the industry by announcing that it would expand its portfolio of operators.
Not too long ago, the Illinois Gaming Board (IGB) gave the green light to online betting sites and retail betting licenses for both Betway, as well as Hard Rock Bet. The IGB's approval of Hard Rock Bet and Betway signals the state's commitment to creating a thriving sports betting industry.
This move from the state's Gaming Board comes on the heels of the monumental gambling expansion law in 2019 that aimed to transform the gambling scene in the state. The Gaming Board led by Administrator Marcus Fruchter, has been dedicated to regulating the industry as transparently and efficiently as possible. These recent approvals no doubt show the board's determination to implement this landmark law while accommodating the growing demands and needs of the market. 
Hard Rock Bet looking to make its mark
In remarkable move that is set to redefine online gaming as we know it, Hard Rock Digital recently unveiled its highly awaited Hard Rock Bet platform for gamblers in New Jersey. With a focus on ease of use, Hard Rock Bet's integrated platform promises customers a seamless experience that combines an online casino, a sportsbook, as well an alluring rewards program.
With this approval, Hard Rock Bet, owned and operated by Hard Rock Digital, is all set to make its entry into Illinois' highly competitive sports gambling sector. Hard Rock Bet will enter the market with a rebrand and upgrades to boot. These enhancements include a new brand name, a fresh appearance, as well as the introduction of new rewards and loyalty programs.
This strategy aims to supply its customers with an enriched experience, fostering a strong connection between the brand and its new and existing customers. Hard Rock Bet's foray into Illinois gambling comes following a successful launch in several other sports betting states including Ohio, Tennessee, Virginia, Indiana, as well as Arizona.
Betway's growing reach
Betway, which is owned by Super Group, is yet another operator that is capitalizing on the flourishing gambling landscape in Illinois. With a new license granted in the Prairie State, Betway is looking to reach even more gamblers across the country. It should be noted that Betway's market access spans 9 states with operations in Massachusetts still pending.
Plus, Betway is one of the most recognized bookmakers in the United Kingdom, a true testament to the brand's credibility and expertise in the industry. Betway is currently active in Indiana, Arizona, Virginia, Iowa, Ohio, Pennsylvania, as well as Colorado. These states are part of a group of close to 11 states where Digital Gaming Corporation has secured market access.
Meanwhile, Betway has also secured expansion in additional states including Missouri, Mississippi, Kansas, as well as Maine. Additionally, in Europe, Betway also boasts new licenses in Poland where the brand is looking to leverage the international appeal of existing partnerships including deals with Bundesliga in Germany.
According to Betway's 4th quarter financial results for 2022, the online sports betting and online gaming business generated $1.38 billion in revenue last year. As a result of this performance, Betway is more committed than ever to gaining more customers in the US. 
Betway's expansion journey in the US holds significant importance for Betway, offering the operator an array of strategic advantages and opportunities capable of shaping its future trajectory in the country's gambling industry. Since the US is one of the largest and most successful gambling markets globally, expanding in this region will give Betway access to a massive customer base resulting in increased revenue potential, as well as a bigger market share.
Operating in multiple states will also allow Betway to diversify its revenue state. Each state typically has preferences, market dynamics, and regulations. By expanding its presence in different states, Betway is tapping into various segments of the market, thus allowing it to generate profits from a range of betting offerings.
Plus, entering and establishing its presence in multiple US states enhances Betway's brand recognition, as well as its credibility. As the operator continues to gain recognition across different regions, it solidifies the brand's position as a trusted and reputable betting provider in the eyes of stakeholders and customers. This will no doubt allow the brand to gain a competitive advantage.
In a market where adaptability and innovation are both essential, both Hard Rock Bet and Betway are well positioned to tap into the ever-evolving dynamics of the betting industry in the US. As technology regulations shift, the expectations of American gamblers continue to rise. Both Hard Rock Bet and Betway 's ability to remain agile and responsive will determine their success in the market.
Final Thoughts
Betway's journey in the gambling landscape in the country is marked by strategic foresight, financial prowess, as well as adaptability. With its comprehensive multi-state expansion strategy that covers all the key regions, Betway is proving to be a significant player in the country's rapidly evolving market.
And even though Hard Rock Bet doesn't have nearly enough global authority and market share as the Betway brand, its recent strides in the gambling scene in the US cannot be ignored. Hard Rock''s debut in some of the biggest states, including the considerable New Jersey gambling market, showcases its commitment to growing and establishing its foothold in the US market.