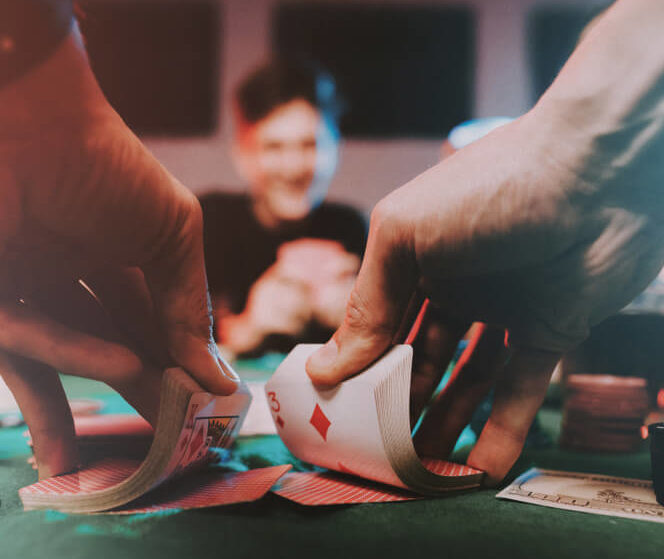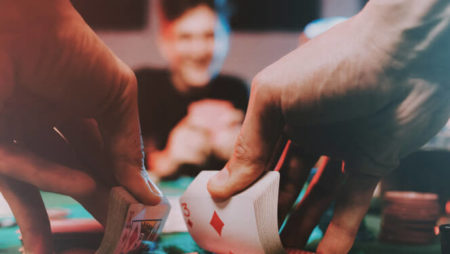 How many times have you thought about hitting a major jackpot at a Vegas casino? Probably everyone has had that dream at least once in their lifetime. However, a select few happen to turn that crazy dream into reality. An example of that occurred just this month (March 2022) at the Cromwell Las Vegas.
The lucky winner was Caesar's Rewards member Dennis Albers of Morton, Illinois, a suburb of Peoria. Albers was in Las Vegas for an undisclosed business meeting and was killing time having spent an hour playing Face Up Pai Gow. That was when he hit the Mega Jackpot with a prize of $1,082,701.
The lucky winner told the media that he had already tried his luck at Face Up Pai Gow three times before hitting the poker jackpot. The poker game is a popular variation of the card game that has attracted a lot of attention at the casinos that host it. Albers told casino officials that he plans to use the winnings to purchase a vacation home.
He also intends to share some of his good fortune with family members and contribute some of the jackpot to charity. The Cromwell Las Vegas is no stranger to big jackpot wins. In the past year and a bit, there have been a few winners, but none walking away with prizes in the size of Albers' million-dollar Mega Jackpot.
What Is Face Up Pai Gow?
As the name suggests, Face Up Pai Gow Poker is a variation of Pai Gow Poker where the dealer's hand is completely exposed. The hook here is that the best five-card hand the dealer can make is ace-high. An ace-high hand for the dealer is an automatic push. Players have the option to add a side bet to cover that and other possibilities.
The odds for Face Up Pai Gow are quite lucrative, depending on how a player bets. For example, if both the player and dealer have an ace-high pai gow, it pays 40 to 1. If the dealer has an ace-high pai gow with the joker, it pays 15 to 1. If the dealer has an ace-high pai gow without a joker, it pays 5 to 1. If neither has an ace-high pai gow, it is considered a loss.
Another Big Winner
In mid-February 2021, a New York woman in Las Vegas on holiday hit a six-figure jackpot playing Mississippi Stud at The Cromwell Las Vegas. Lisa Ferber, who was accompanied by her husband, and good luck charm, have made the casino their regular stop over the years. Ferber even plays the card game at the same table each time she visits.
She hit a Mega Progressive Jackpot that was worth $113,000. Ferber told casino officials that she plans to be generous with her winnings. After putting aside a portion in her savings, she said she wanted to help family members hit hard financially during the early stages of the pandemic.
What Is Mississippi Stud?
Mississippi Stud is a five-card poker game. Players are competing against a paytable, not against the dealer. According to the paytable, any hand with a pair of sixes or better pays out. The top payout on the table is a Royal Flush. This returns 500 to 1 and it pays on all bets. This is one of the popular poker variations.
Mississippi Stud is similar to Texas Hold 'Em but is a much quicker, shorter game per hand. Each player makes an ante bet and receives two cards. These two cards are dealt face-down and are kept secret from other players. Players choose to either fold or wait for the next hand or wager on the next card to be dealt, a face-up community card.
One More Big Winner
The following month, March 2021, an Erie, Pennsylvania man had a six-figure jackpot that wasn't from playing the slots to take home with him. Richard Robishaw, a Caesar's Rewards member, was in Las Vegas with his wife, and good luck charm. They had been staying at the Flamingo Las Vegas and decided to try their luck at the casino across the street.
The pair were playing Three Card Poker for about an hour when the Mega Jackpot hit. The win was worth $118,163. The win will be put to good use according to Robishaw who told casino officials that the plan is to pay off their mortgage with the cash. Just another example of the types of jackpots being produced recently at The Cromwell.
What Is Three Card Poker?
Three Card Poker is very popular simply because it is one of the easiest card games to learn. Essentially, this card game gives players two casino games in one. You get to play against the dealer, and you can win based on how good the three cards you have in your hand are. The goal of the game is simple: make the best poker hand with only three cards.
The game starts with the player placing an ante wager and/or a pair plus wager. That is a bet that you will be dealt a hand with at least a pair in it. The cards are dealt face-down and after looking at your cards, you decide if you should make a play wager. Payouts range from 40 to 1 (Straight Flush) and 30 to 1 (Three of a Kind) to 6 to 1 (Straight), 3 to 1 (Flush), and 1 to 1 (Pair).
Final Thoughts
The Cromwell Las Vegas has had a few good jackpot winners over the past year. The most notable being a Mega Jackpot of over a million dollars that was recently won. However, jackpots in the six-figure range are not uncommon, as has been featured above. It should be comforting to note that a vacation or business meeting in Las Vegas could end up filling your bank account just by hitting the tables to fill some time during the day. And who wouldn't want to come home from Vegas with more cash in their jeans than they took to the casino?