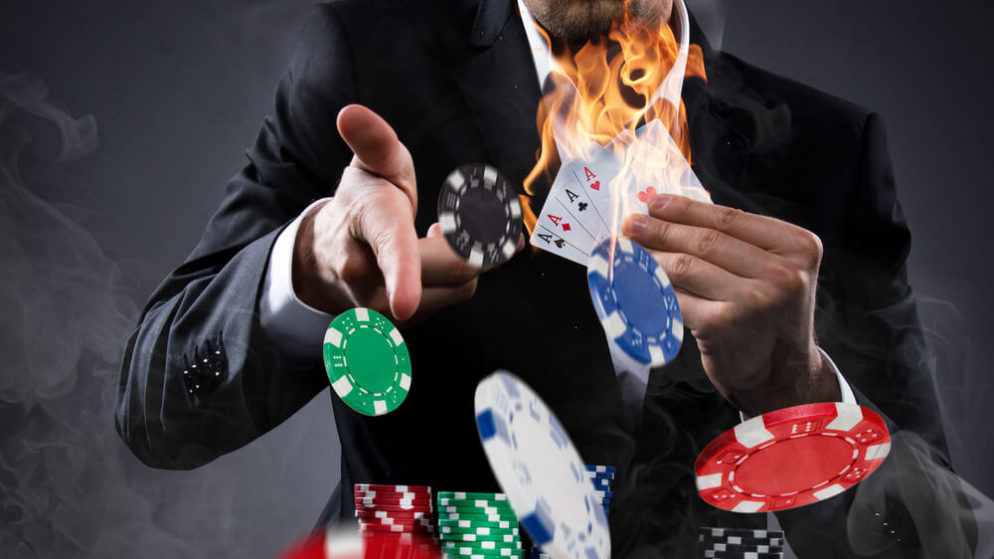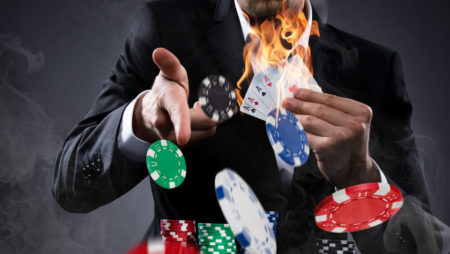 On Sunday, April 9, 2023, Omar Moreno – who was in town to revel in a buddy's birthday festivities – spent a mere half-hour at the table before Lady Luck smiled upon him with a rare five-card royal flush that paid out a jackpot worth a whopping $499,171!
Over the moon with his unexpected windfall, the ecstatic Moreno shared plans to put the prize money to good use by investing in a brand-new house.
This remarkable story will send ripples through the gambling community as hopefuls flock to Vegas tables, dreaming of replicating this life-altering stroke of luck.
Indeed, Moreno isn't the first gambler to strike it rich at Vegas casinos in recent weeks. Nonetheless, his life-changing win serves as a reminder that sometimes, all it takes is one serendipitous moment to transform one's fortunes forever. This comes as Las Vegas Sands Corp. and other operators focus their operations elsewhere, including New York.
Five-Card Royal Flush Sealed the Deal for Moreno
Moreno, who hails from Santa Ana, California, struck gold after landing the Mega Progressive jackpot in a game of Three Card Poker at the iconic Flamingo Las Vegas Hotel & Casino, as confirmed by a Caesars Entertainment representative. 
The lucky hand that clinched the deal was none other than the mighty five-card royal flush.
A five-card royal flush is the ultimate hand in poker, consisting of the Ace, King, Queen, Jack, and Ten of the same suit. However, in the fast-paced game of Three-Card Poker, players are typically dealt only three cards, making the appearance of a five-card royal flush a truly exceptional event.
In Moreno's case, this extraordinary twist of fate unfolded during the play of a side bet, known as the Six Card Bonus wager. This optional bet combines the player's three cards and the dealer's three cards to form the best possible five-card poker hand. It was in this thrilling side game that Moreno's five-card royal flush emerged, defying the odds and securing his life-changing jackpot.
What's extraordinary is that Moreno spent just 30 minutes at the table before his fortunes took a dramatic turn for the better.
Nevada Casinos Continue to Reward Lucky Gamblers
Nevada seems to be living up to its reputation as a hotbed of gambling fortune, with yet another big win making headlines in April. 
A few weeks ago, a female bettor who preferred to stay anonymous struck gold at the Atlantis Casino Resort Spa in Reno. The lucky gambler won a staggering $14 million on a mere wager of $10 on the famous progressive slot machine, MegaBucks.
April's win marks the largest Megabucks jackpot ever recorded in Reno, and the first jackpot payout by the popular gaming machine in Nevada since April 2021, according to the slot manufacturer, International Game Technology (IGT). The odds of hitting the Megabucks jackpot are an astronomical 1 in 49.8 million, making this win all the more remarkable.
Despite the sheer size, this isn't the top jackpot ever won in Nevada – that honor belongs to an anonymous man who bagged a whopping $39.7 million on a progressive jackpot at the Excalibur on the Las Vegas Strip in March 2003. The bettor won the historic jackpot also on a Megabucks slot machine after wagering roughly $100.
Our recent Megabucks jackpot winner is a regular at the Atlantis Casino Resort Spa, which is owned and operated by Monarch Casino & Resort, Inc. Atlantis General Manager Cheraz Ecker expressed her excitement for the winner and her incredible jackpot win, saying that it was another fantastic milestone to celebrate in the company's history. Megabucks machines are among several popular brands of slots that rake in more than $13.4 billion for Las Vegas casinos, according to Forbes Magazine.
Another visitor to Grand Sierra Resort and Casino in Reno won a $544,000 jackpot after placing an $8 bet on the High Roller video slot Wheel of Fortune at the close of March. The guest, only identified as Jessy R., said it was her first time playing at the resort, and the win happened in 10 minutes. 
But Nevada's winning streak doesn't stop there. In January, Grand Sierra Resort and Casino also paid out a staggering $1.25 million to another anonymous player, adding to Nevada's growing list of jackpot winners. 
Nevada casinos keep churning out modest wins at an even higher rate. On April 10, 202, a lucky player from Michigan experienced the thrill of lightning striking twice when she hit a $10,478.43 jackpot on the Lightning Link slot machine at Binion's Gambling Hall & Hotel. The win occurred during a bonus game, and the player only played for a few minutes.
A week earlier, a gambler at Boulder Station hit the jackpot on the Wonder 4 Boost Gold slot machine, turning a $4.80 bet into an incredible win of over $18,000. 
On April 4, 2023, one bettor named Claudio had reason to celebrate after hitting the jackpot at California Hotel & Casino. With a $10 wager, Claudio spun the reels and landed on 2x-2x-Blue 7, resulting in an impressive win of $12,000. The state's reputation as a lucky spot for gamblers seems well-deserved. 
March Was Equally Lucky for Nevada Bettors 
While April has certainly been a month of big wins for Nevada gamblers, it's noteworthy that March was no slouch either. 
On St. Patrick's Day, a Caesars Rewards member struck gold at Caesars Palace, hitting a video poker jackpot worth $101,375. The winning hand was dealt at 11 p.m. on Friday, March 10, capping off a jackpot-filled 24 hours at Caesars Entertainment properties. 
Another Caesars Palace guest won $240,000 playing video poker the day prior.
Meanwhile, a Harrah's Las Vegas visitor won $363,128 playing Ultimate Texas Hold 'em earlier that same Friday morning. These impressive wins serve as a reminder that Nevada's reputation as a lucky spot for gamblers is well-deserved, no matter the month.
Not a Celebration for Everyone
While big wins are always cause for celebration, not all jackpot stories have happy endings. In mid-April, San Antonio Poker Palace was forced to cancel a $100,000 bad beat jackpot due to a rule violation by the players involved.