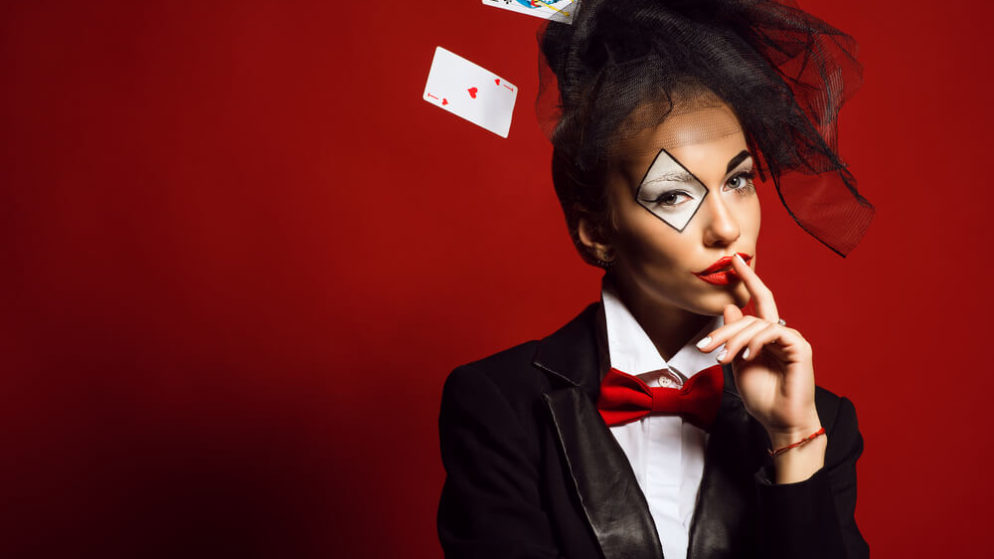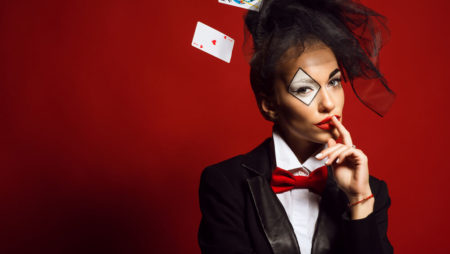 The elderly Monmouth County resident who wants to remain anonymous hit the jackpot on Saturday, December 17, 2022, at the Harrah's Resort & Casino in Atlantic City. With just a measly $5 bet at the progressive poker table, this 74-year-old woman struck it rich and drew a royal flush, taking home a whopping $1.6 million. Talk about a lucky streak!
With her massive win, she not only made a fortune but also became the queen of progressive poker at Ceasars Entertainment, raking in the highest payout in the state's history. Her humongous payout is certainly right up there, with the most incredible jackpots ever won.
A kindred, lucky soul
But this woman didn't just pocket the cash and call it a day. Oh no, she took generosity to new heights by tipping a whopping $77,000 to the Harrah's staff to be shared among all the dealers. And as if that wasn't enough, she casually handed out $100 to every single gambler in the room at the time of her winning streak – a total of at least 25 people, according to the casino staff.
"Most people throw a few bucks in the tip jar, but this was truly extraordinary," gushed Michael Zippel, the director of table games at Harrah's Atlantic City. "Our dealers work hard all year round and deserve every penny of it."
She strode up to the cashier, collecting her winnings before dropping a stunning $77,000 cash tip on the poker table. At Harrah's Casino, all tips are distributed among the 250 dealers. However, this particular tip was so generous that it left even the most experienced dealers speechless. As Zippel noted, "Most people give tips, but this one was above and beyond. It was jaw-dropping."
Caesars Rewards strikes again with a lucky jackpot win in Atlantic City!
The luck of the draw is still alive and well in New Jersey. In October, a local corner store in Lyndhurst hit the jackpot when they sold a winning ticket worth a cool $2.7 million. And speaking of luck, it looks like Harrah's Atlantic City could use some – the casino, which is part of Caesar's Entertainment, has seen a 55% drop in profits over the past year. Ouch. No love lost, though.
While the winner wishes to remain anonymous, their triumph will go down in the history books as one of the biggest moments at Harrah's gaming floor. The winning game was part of Caesars Entertainment's All-In Progressive Poker Jackpot, available at several of their Atlantic City properties, including Caesars, Tropicana, and Harrah's Resort.
Players can try their luck with a variety of titles, including Four Card Poker, Three Card Poker, Mississippi Stud Poker, Texas Hold'em Poker, Ultimate Texas Hold'em, Let It Ride, and many more. Don't miss your chance to win big with Caesars Rewards and their exciting selection of games.
What are the Caesars' Rewards?
Caesars Rewards is a loyalty program offered by Caesars Entertainment, a company that operates casinos, resorts, and entertainment venues around the world. The program allows members to earn rewards points by playing games and making purchases at participating Caesars properties.
These points can be redeemed for a variety of perks, such as free play, room upgrades, and special discounts on dining, entertainment, and other services. Members also have access to exclusive promotions and events, as well as personalized offers and services.
Another Big Jackpot Winner: An Illinois Resident Strikes it Rich with a $1 Million Jackpot in Las Vegas
Dennis Albers, a Caesar's Rewards member from Morton, Illinois, proved to be the luckiest of them all when he hit the Mega Jackpot at the Cromwell Las Vegas casino. Albers, who was in Vegas for a business meeting, had been playing Face Up Pai Gow for an hour before striking it big with a prize of $1,082,701. This wasn't his first time trying his luck at the popular card game variation, as he had already played it three times prior.
Despite already having plans to purchase a vacation home with his winnings, Albers also intends to share his good fortune with his family and contribute to charity. The Cromwell Las Vegas has seen its fair share of big jackpot winners in the past year, but none as grand as Albers' million-dollar prize.
The casino game that did it all was Face Up Pai Gow, a highly popular video poker variant. According to Gamblers Daily Digest, the dealer's cards are laid bare for all to see in Face Up Pai Gow Poker. But beware! The dealer's highest hand is only an ace-high. Don't get too cocky, though; players can always add a side bet to protect against the possibility of a push.
One More Big Winner – A $2.04 Billion Powerball Winner!
Joe's Service Center in Altadena, California, can count themselves lucky not just for selling the winning Powerball ticket but also for receiving a cool $1 million bonus. However, the identity of the lucky ticket holder remains a mystery, as California law requires lottery winners to publicly claim their winnings.
The winner has up to a year to decide whether to accept the annuity option or a lump sum payment of nearly $1 billion, which would come with a hefty tax bill of around $490 million. But here's the cherry on top: California and Delaware are the only two states that don't treat lottery winnings as personal income, meaning the lucky winner may not have to pay state taxes on their windfall.
The world has seen five billion-dollar lottery jackpots in the past five years, but this latest prize takes the cake as a record-breaking, massive win.